As COVID-19 cases continue to rise throughout the state, businesses remain largely unregulated when it comes to handling positive cases of the coronavirus among employees.
More than four months into the start of the global pandemic, Pima County businesses are not required to report that an employee has tested positive for the virus, nor are they required to inform the public or other employees.
Coupled with limited contact tracing capabilities and stressful economic situations, restaurants, shops and other facilities aren't playing by the same rules, often leaving employees and the public in the dark.
While the health department can offer guidelines and suggestions, protocols and enforcement are dictated by the employers themselves.
Over the past couple weeks, half a dozen restaurants like Fleming's, Barrio Brewing Co., Bamboo Terrace, El Chinito Gordo and a location of Dutch Bros Coffee have publicly announced that they've temporarily closed their doors due to coronavirus exposure. But other businesses are choosing to keep this information to themselves.
"The employer is not required to report or provide the information about test results of staff to the public or the health department. So, it's not necessarily a helpful part of the work that we do," said Loni Anderson, division manager for consumer health and food safety at the Pima County Health Department. "But when someone tests positive, their lab report gets sent to the state and county health department. We do contact the person and ask questions related to their employment and who they're in contact with."
Michel Salazar said his father, who works at the Walmart at Tucson Marketplace, wasn't informed of any positive cases among his coworkers. The 59-year-old, who wished to remain anonymous, does back-of-house work and doesn't have a lot of contact with customers. Even after taking personal precautions and only traveling from home to work for the last several months, Salazar's father tested positive for the virus last week.
It wasn't until after he received his test result that Salazar's father was told about several other employees who tested positive at that location as well.
"People should be aware of what's happening at their workplace and they should be given the choice," Salazar said. "But I feel like in many of these bigger businesses, a lot of things get swept under the rug because these are minimum wage workers who they assume don't know any better."
While Walmart does have several protocols in place to help protect employees and customers from exposure, such as temperature checks, mandatory masking and daily surveys that ask about symptoms, a spokesperson for the company said they do not disclose when an employee has tested positive "out of respect and privacy for [their] associates' personal health information."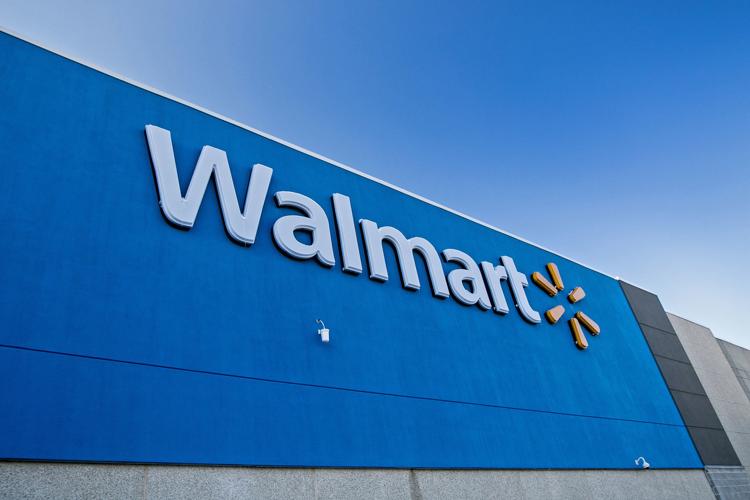 "The health department is the local authority on if and when such information should be reported for the safety of the community, but rest assured we are also taking all measures necessary to safeguard the well-being of those inside our stores, fulfillment centers and distribution centers. We have been working to ensure our stores are cleaned and sanitized regularly," spokesperson Casey Staheli said. "We are focused on serving our customers and keeping our associates safe during this unprecedented time and we've implemented several measures in consideration of guidance by the CDC and health experts intended to help bring peace of mind."
When it comes to his father's experience, Salazar said he doesn't know if Walmart's current protocols are enough. He said he's concerned that many employees could be ignoring mild symptoms and coming to work anyway because they can't afford to lose hours and don't have enough resources or information available to them.
"Unfortunately just because you take it seriously, doesn't mean your coworkers do. And many of them lack the education," he said. "It's the responsibility of management and local leaders to ensure that everyone is properly informed."
The way Salazar and his family see it, Walmart and other businesses should inform employees of positive cases among their coworkers immediately so that they have the ability to make their own choices about their health and safety.
"Each employee has a family and those family members go to work somewhere else. This is exponential transmission," Salazar said. "We all have to be in this together or we're all equally screwed. There's no way around it."
"I try to just do things with integrity"
While the law doesn't require it, many Tucson business owners have decided it's in everyone's best interest to notify the public after an exposure.
Lenny Mark, who co-owns two restaurants, Bamboo Terrace on the southwest side and the new El Chinito Gordo on Oracle Road, closed his business within an hour after he found out about an employee's positive test.
On that day, June 21, he alerted his other employees at Bamboo Terrace, telling them that they might want to get tested as well. Within two days, another positive test came back. The second employee also worked at El Chinito Gordo, so Mark decided to shut that one down too, despite the fact that the Mexican restaurant has been scraping by since the quarantine started. Mark posted a note on El Chinito Gordo's Facebook page, stating that an employee had tested positive for COVID-19. He also made an attempt to notify the Pima County Health Department.
"From the beginning, we have taken the safety and wellbeing of our patrons and staff very seriously. For this reason we will be taking time to assist our staff with COVID-19, and will professionally sanitize the entire restaurant," the Facebook post read.
Mark said that he knew he had to alert the public on Facebook because it was the right thing to do. His family restaurant Bamboo Terrace has been operating for 36 years, and it has succeeded because he has gained a lot of trust with his customers, trust that he doesn't want to risk losing, he said.
"I try to just do things with integrity. A lot of people are just being silent about it, and I understand why," he said. "A lot of people think it's a nail in the coffin, they feel. Bamboo Terrace has been through so many things, and we always come out stronger. Our attitude is we're gonna keep pushing forward. We have a lot to lose, but what matters is doing the right thing and shutting down."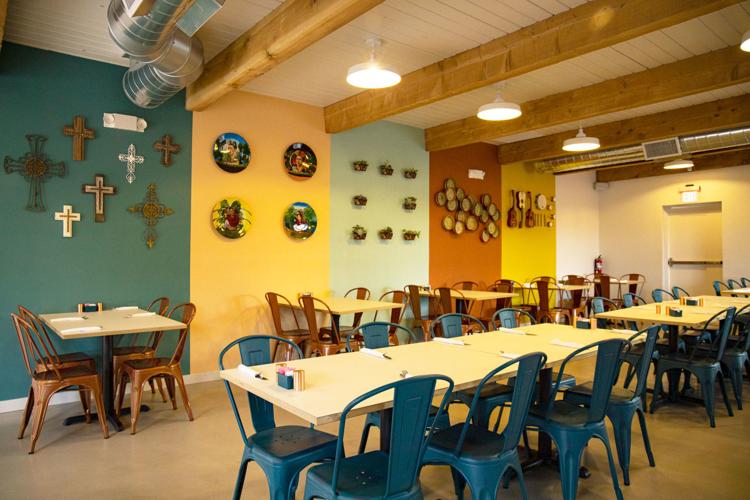 A week later on June 30, after doing a thorough deep cleaning performed by a third party service, and getting his employees tested, Mark reopened both of his restaurants. While the two were both doing dine-in service before, he decided to limit Bamboo Terrace to just takeout. El Chinito Gordo, which is less established and not as equipped to succeed at takeout as the Chinese restaurant, is keeping its dining room open.
"It's not about greed, it's about survival. That's why a lot of these restaurants aren't coming out, because they just want to make it through the storm," he said.
Other Tucson businesses have reported varying procedures for if and when a staff member comes in contact with coronavirus. Eegee's, which runs 24 stores across the Tucson area and one up in Casa Grande, has not had any cases so far, says Chief Marketing Officer Paul Hemingway. If one of their stores was exposed, they would shut down the restaurant immediately, give all of the affected employees paid leave, and undergo a thorough deep cleaning process.
While they would not post on Facebook, the company would post the information about the affected store onto the dedicated COVID-19 landing page of its website eegees.com. "We recognize our responsibility to our employees and loyal customers that come into our restaurants," Hemingway said. "Eegee's guests love the brand and we love them."
Brandon Katz, who owns two locations of the successful Obon Sushi as well as the health-focused lunch spot Goodness on Campbell, has been abundantly cautious about the pandemic. He temporarily closed all of his restaurants on March 17, the day Mayor Regina Romero announced she was putting the pause on dining rooms. Katz only opened Goodness back up in June, keeping the dining room closed but creating a shaded outdoor patio on the side of the restaurant. He has high-risk family members and is personally getting tested once a week.
No employees have been infected with COVID-19, he said, but if a situation occurred, he would follow protocols specified in the The Coronavirus Aid, Relief, and Economic Security (CARES) Act. That would include allowing any employee with symptoms to take two weeks paid time off. If an employee tested positive, he would alert the entire staff, close his restaurant, and pay for testing for everyone. He would then issue a public statement on Facebook and his website notifying the public and specifying which days those employees worked. He would also hire a professional company to deep clean the restaurant.
"We're all in this together and we all need to act accordingly," he said.
Katz thinks that politics, in addition to business incentives, play a role in who is reporting the cases and who isn't.
"I think there's a mix of them. Some of them are just doing it out of desperation and not saying anything because it might lead to foreclose their business, and there are some that just think (coronavirus) is made up," he said. "We're in a liberal town, and I do believe that the majority of Tucson is acting appropriately and doing the right thing."
Enforcement difficulties
Even as some businesses choose not to report cases of the virus, the Pima County Health Department is investigating restaurants and other facilities to ensure they are meeting virus-related health code regulations. Most of these investigations are the result of consumer complaints.
The department has turned two staff members into business liaisons specifically for coronavirus, coordinating the several calls a day they get on their complaint line. (If you'd like to log a complaint about a local business, call 520-724-7908 or go to webcms.pima.gov. The department does not accept anonymous complaints, but the person's contact info will not be shared with the business owner.)
After the first complaint, a health department employee will reach out to the concerned business over the phone, alerting them of the complaint and sharing information on how to comply with health department standards. It's only after a second complaint that an inspector visits the business in person.
Inspectors have a separate list of health protocols that were developed to comply with the governor's executive order and the Pima County Board of Supervisors proclamation on May 21, said environmental health supervisor Danny Nikitas. This list of 13 mandatory protocols includes employees wearing masks, physical distancing of six feet between tables at restaurants and proper sanitization. Inspectors will also ask for recent temperature readings of the staff onsite. But as long as all the employees currently working seem to be healthy, there isn't much left the health department can do.
Nikitas said there are additional penalties when a business gets to their third complaint, but so far nobody had reached that level. His team is able to handle the uptick in inspections right now, but that they're getting closer to being understaffed as demands increase.
"It's consuming most of our time addressing COVID concerns," he said. "It's taken away our ability to do what we traditionally do: food safety."
This week, the Pima County Health Department debuted a website, pimaready.com, where you can search for businesses and see whether they have met the department's standard for compliance. Right now, the site only lists businesses that have voluntarily complied with the health department's standards. In the future, it will also show businesses who are repeat offenders, said Pima County Health Department Director Theresa Cullen.
In addition to responding to consumer complaints, the health department is also performing "case investigations" — looking at positive COVID-19 cases and following up with patients in an attempt to identify outbreak clusters of three or more people in a 14-day period. The team will ask questions like where the person works, which they don't have to answer, and who they were in contact with for more than 15 minutes within six feet of each other without a mask. If a cluster is identified, the health department will reach out to that business for a voluntary inspection.
Cullen said they are working to expand their contact tracing department to be able to perform "comprehensive contact tracing" rather than just the basics. Right now they are mostly limited to asking contacts whether they feel sick or not, and what they need to watch out for. But with more employees on their team, they might be able to help facilitate food, shelter or even transportation for each contact. Right now, each positive COVID-19 case gives the team an average of less than one new contact, when Cullen thinks there should actually be two or three.
"A lot of people don't share that information with us," she said. "I understand their concerns. We don't have any authority to make them tell us anything. They don't have to pick up the phone."