I expected the cheeky diners. But to put it simply, I was startled by the massive selection of gourmet restaurants in Arizona's third largest metro area. The booming downtown Flagstaff has everything from wine lofts to Latin fusion and upscale Thai food.
We spent a weekend eating through this stylish college town, and came up with these recommendations. What we sadly missed: The Crown Railroad Cafe for giant omelets on Route 66, a popular Chicago hot dog spot Primo's and a Tibetan restaurant called Himalayan Grill? There's too much to do, and that's a good thing!  
Local favorite: MartAnne's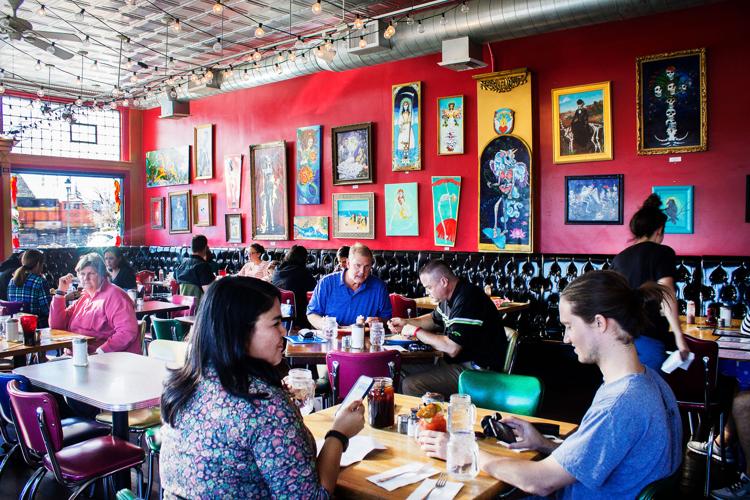 Normally we wouldn't suggest driving north for Mexican food, but this local favorite came highly recommended by just about everyone we talked to. MartAnne's hits all the sweet spots with a hip arty vibe and hearty portions of comfort classics like the huevos rancheros and breakfast enchiladas. This is the kind of restaurant where the ingredients run together in scandalous fashion, and ever bite's got a little beans, a little melted cheese and that decadent green chile cream we dream about at night.  
Hipster brunch: Grand Canyon Cafe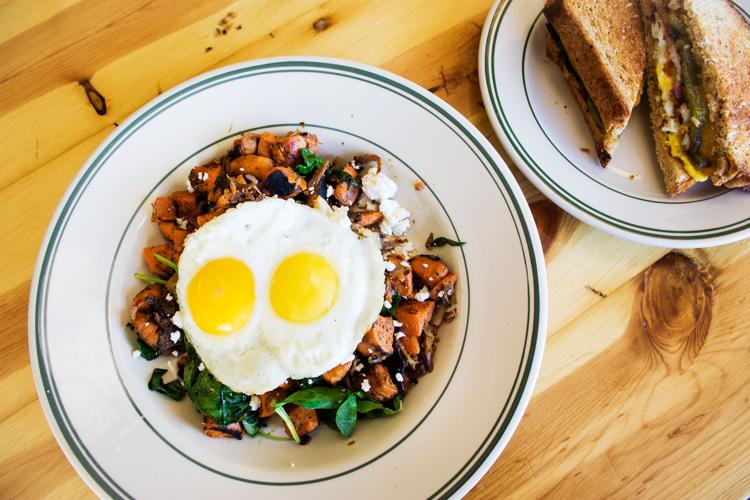 This nearby Route 66 diner is the epitome of Flagstaff, and the place to go if you really wanna know what this city is about. Originally a Chinese restaurant owned by the Wong family, the 75-year-old Grand Canyon Cafe was taken over last year by Slo Restaurant Concepts, the team behind Proper. The space retained its retro vibes, but it's shiny and clean; like a laid-back version of Welcome Diner. Food is hipsterfied, with sweet potato hash of duck confit. We suggest the omelets, they're fat.
Quick bite: Tourist Home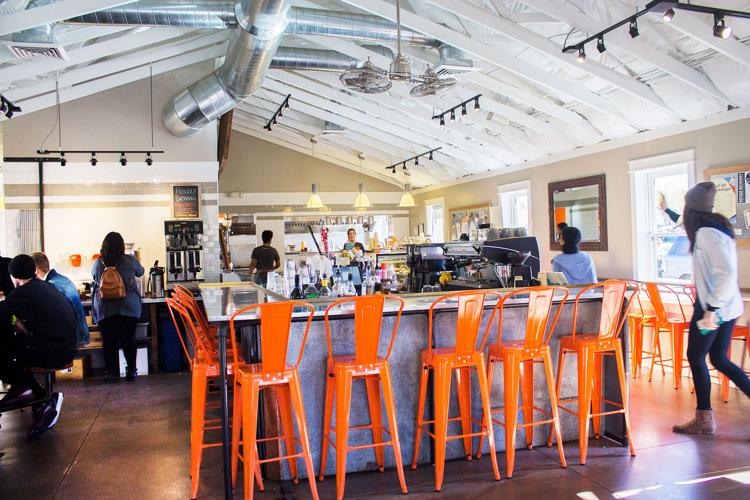 We're getting Time Market vibes at this airy A-Frame building that seems to be three parts bar/market/restaurant. Located in the college district south of downtown Flagstaff, Tourist Home is one of those places that everyone can agree on. The lunch menu is stacked with stellar sandwiches and burgers. But it's hard to get away without partaking of the colorful pastry case, complete with fruit tarts and Texas-sized cupcakes and whimsical macarons. 
Casual dinner: Pizzicletta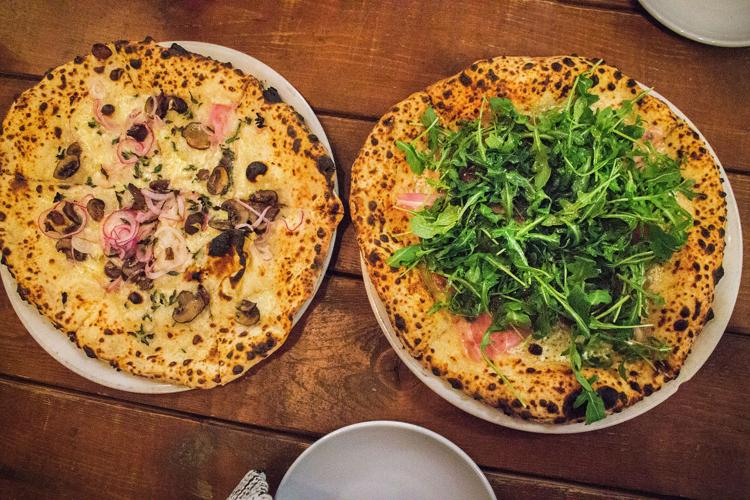 The brainchild of NAU-grad student Caleb Schiff, this gourmet Pizzicletta is the spot for bready Bianco-style pies up north. The small space isn't much more than a domed Italian oven, so if it's busy, we suggest heading next door to the Mother Road Brewing Co. Flagstaff's most popular brewery will serve you an arugula-topped pie straight from the patio, with some warmed Nocellara olives on the side.     
One-of-a-kind gourmet experience: Coppa Cafe
Coppa Cafe is the "covert strip mall gastro-nexus that every intrepid food geek dreams of discovering," writes the Arizona Republic's food critic Dominic Armato. The Phoenix writer was bowled over by the spot's seemless combination of gourmet French classics spruced up with foraged ingredients like Flagstaff pine needles, all in a strip-mall coffee shop setting. If you've ever wanted to know what it feels like to eat locally-raised beef tartare while people around you drink iced coffee from a plastic gas station cups, you've gotta come here. Seriously, it was awesome!