The Drunken Chicken has landed! The new restaurant from Micah Blatt and Ben Sattler of Mr. Head's Art Gallery and Bar is in soft opening phases, with longer hours coming next week. 
If you haven't seen the menu (it's not online), here's a peak: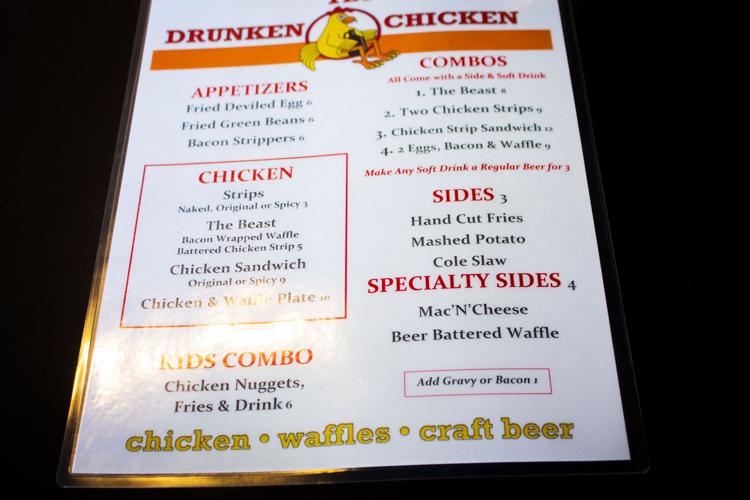 We stopped by this afternoon and ordered the chicken and waffles plate, with a bourbon syrup on the side. (You can also choose coffee, cilantro or mai tai syrup.) The waffle had been battered with local Unihopper beer from Dragoon. Next time we'll have to try The Beast: a chicken strip that's wrapped in bacon and then deep fried in waffle batter.
The spot at 429 N. Fourth Ave. has a contemporary  look, with exposed brick walls and beachy rock tunes on the radio ... much different from its days as Maya Quetzal Guatemalan restaurant.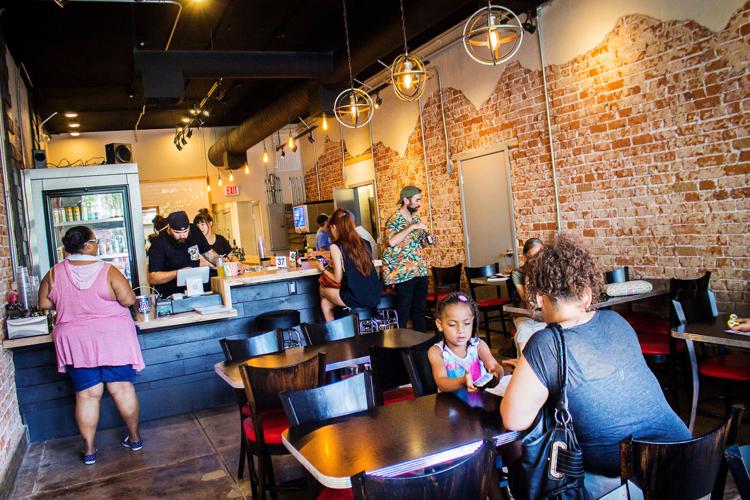 The fast-casual restaurant will have 10 beers on draft by next week. Right now, you can find cans of everything from PBR to Borderlands in the cooler, ranging from $2 to $5. The Drunken Chicken will be open 10 a.m. to 10 p.m. Sundays through Thursdays, and 10 a.m. to 2:30 a.m. Fridays and Saturdays. Contact them at 520-617-0000.