Downtown has a host of coffee shops that allow you to burn a hole though your stomach on your break. But here's an alternative: iced tea ... on tap!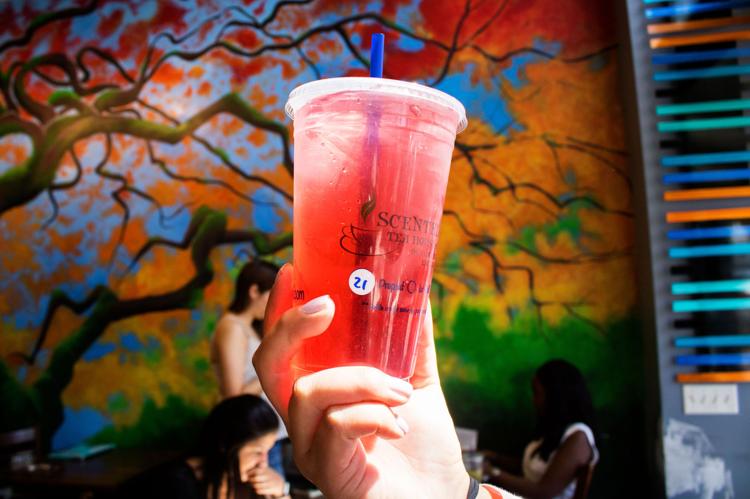 It's a staple at The Scented Leaf, a teahouse that's been stimulating University Boulevard since summer of 2012. The local business has just opened its second location at 308 E. Congress St. next door to Martin Drug Co. (formerly Proper).
The shop offers 16 different teas on tap with a unique menu that allows you to blend and create different drinks. Owners Shane and Adrienne Barela bring in more than 60 looseleaf teas at any given time, most of which are displayed prominently on a wall behind the counter. You can order the teas hot or iced, and then choose to add sugar, milk or lemon. (And an important side-note: They even have cold-brew coffee!!!)
The new space is minimalist and chic, with a large mural by former UA art student Tommy Chek. (He's the Scented Leaf employee responsible for the colorful mural in the first store.) Judging by the number of people in there every time we stop by, it looks like it's gonna be pretty popular!