This Friday you might find yourself drinking vintage cocktails inside an old elevator car. All you gotta do is head over to the Loews Ventana Canyon Resort, 7000 N. Resort Drive, where hotel staff has constructed a miniature speakeasy inside its front lobby.
The Traveller Bar, as they call it, has been traveling to Loews hotels across the country serving drinks inspired by the first cocktail book ever written in the United States. Loews actually obtained a first-edition copy of the 1862 "Bar-Tender's Guide" by Jeremiah P. Thomas, which retails for around $8,000. (You can browse through an iPad version of the book, along with some other cocktail classics while you're at the bar.)  
The structure itself features pieces salvaged from an old elevator car, with four leather seats and dark wood tones that give it an old-timey look. The bar is open inside the front lobby Friday evenings from 7 to 9 p.m. until Dec. 30. Next, it heads to New Orleans ...
The food menu was crafted locally by Ventana Canyon's chef Ken Harvey, who pieced together an international menu with recipes from his eclectic kitchen staff. The South American papas rellenas are a standout, with silken mashed potatoes that have been shaped into oblong potato balls and then deep fried.
But since the drinks are the most interesting part, here are three you should try ... Cocktails are $14 apiece.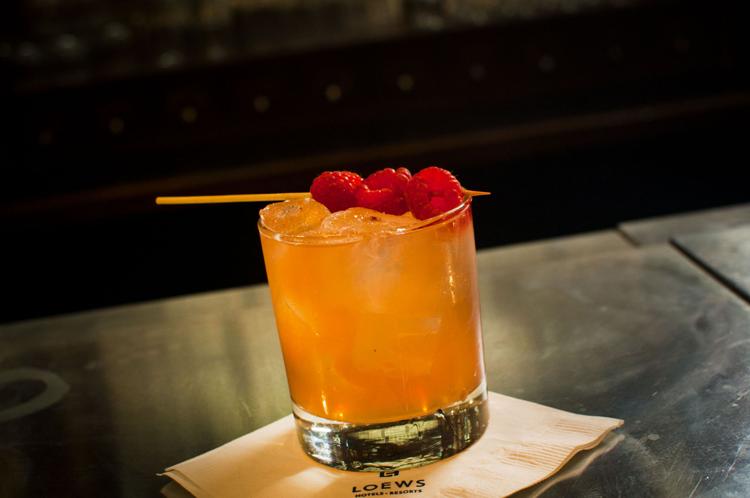 The Gin Fix is one of America's first gin cocktails, and features only three ingredients: gin, lemon juice and simple syrup. (It's also garnished with fresh raspberries.) This makes it boozier than its contemporaries the Tom Collins and the Gin Fizz, because it doesn't actually have egg whites or soda water. But be careful, the gin is so smooth you hardly taste it.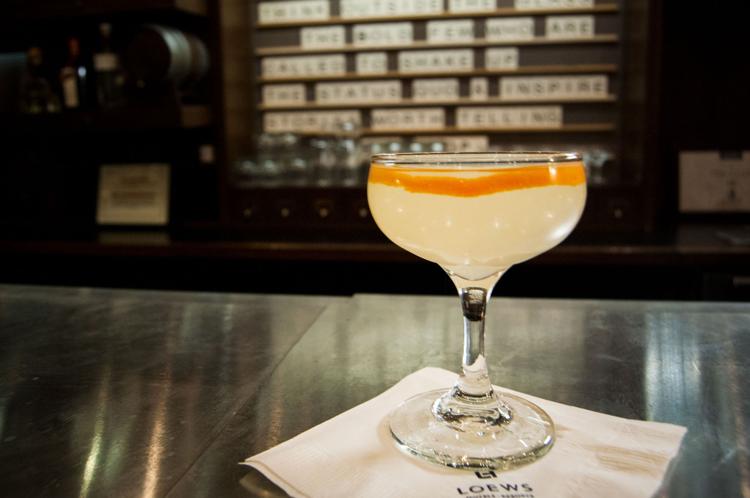 The Picador is the precursor to the modern Margarita, with lemon juice instead of lime. It's also lacking any sweetening agents (aka sugar or agave syrup), so you might even say it's the original "skinny Margarita."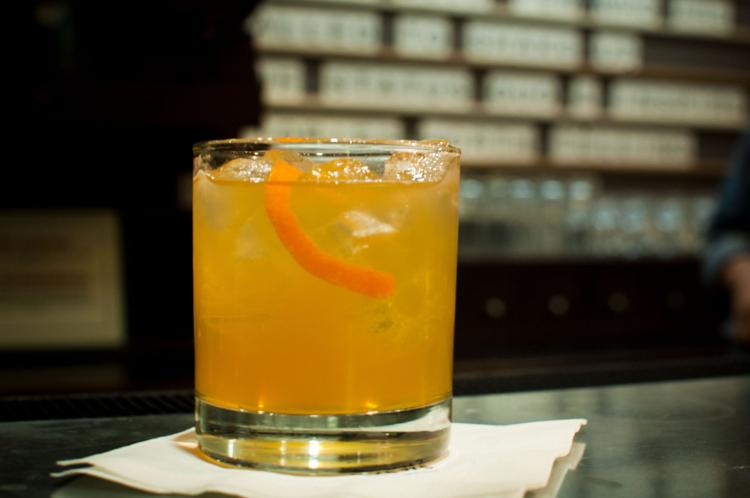 The Revolving Door actually came about a little later in 1929, and is sourced from the book "Here's How Again!" by Judge, Jr. It's basically whiskey and lemon juice, sweetened with an earthy dose of maple syrup. Not suitable for breakfast.