Downtown may get the lion's share of attention when it comes to cuisine in Tucson, but the city's east side holds it own, particularly when it comes to breakfast. 
The list of spots serving up morning eats east (and slightly west) of Wilmot Road is extensive. 
Here are ten options to get you started
Prep & Pastry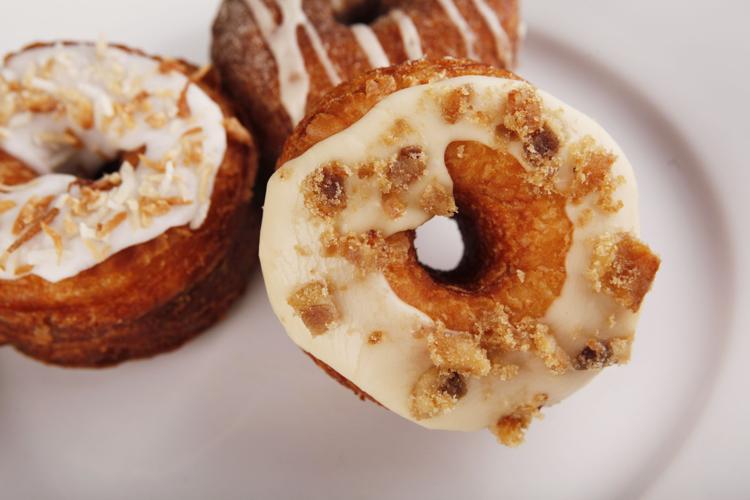 East-side fans of Prep & Pastry's innovative menu choices were elated when owners of the popular North Campbell Avenue spot opened a second location on East Grant Road in 2016. 
The restaurant recently launched a new summer menu, adding fresh dishes to an already creative menu. We were huge fans of the cast iron duck confit, decked out with potatoes, shallots, spinach, cabernet braised cherries, a goat cheese mousse and over easy eggs.
Our advice: Arrive early, especially during weekend brunch service. Both locations can get busy. 
Poco & Mom's 
7000 E. Tanque Verde Road, 1060 S. Kolb Road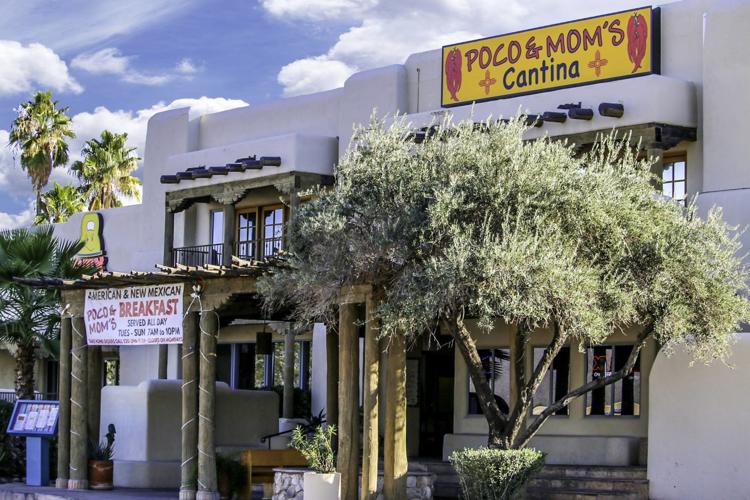 Poco and Mom's offers New Mexican cuisine at its two locations, both on the east side of town. That means plenty of dishes infused with Hatch chile heat and specialty plates.
We are partial to the Silver City Breakfast: Hash browns with grilled onions, covered in a green chile sauce, Cheddar jack cheese, two eggs with refried beans, a flour tortilla and your choice of carne asada, red chile pork or machaca on top. 
Poco & Mom's Diner on South Kolb Road is more of an intimate affair, open only for breakfast and lunch, while its cantina on East Tanque Verde is bigger and open for dinner (in addition to breakfast and lunch) most days. 
Joe's Pancake House
This no-frills establishment is the go-to place for residents in the Golf Links-Kolb area. It celebrates 34 years in business on Thursday, June 14. 
Stop in for a stack of cakes and a pleasant conversation with a friendly waitress, some of whom have been there for years. 
Omar's Hi-Way Chef Restaurant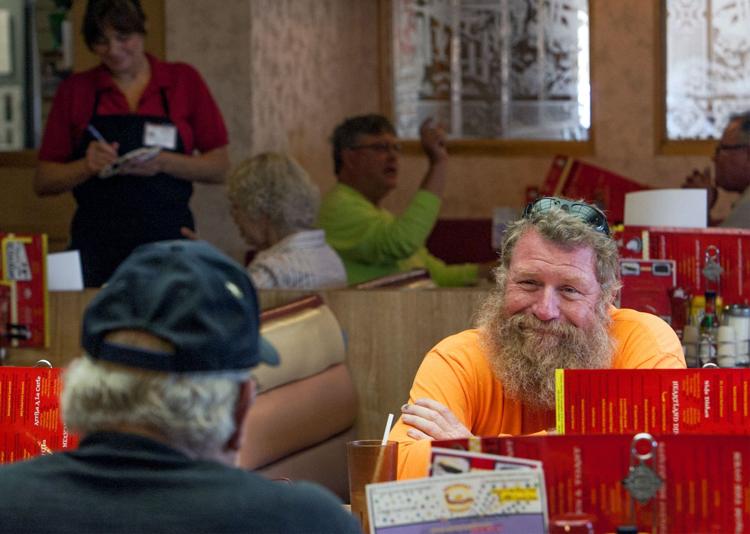 Located at the Triple T Truck Stop off of Interstate 10, Omar's serves big breakfast dishes for customers with trucker-sized appetites.
Its website boasts that it is the "home of the deep dish apple pie," but fails to mention that it has been featured on the Food Network and the Travel Channel. 
Omar's is open from 6 a.m. to 9 p.m. daily. 
Baja Cafe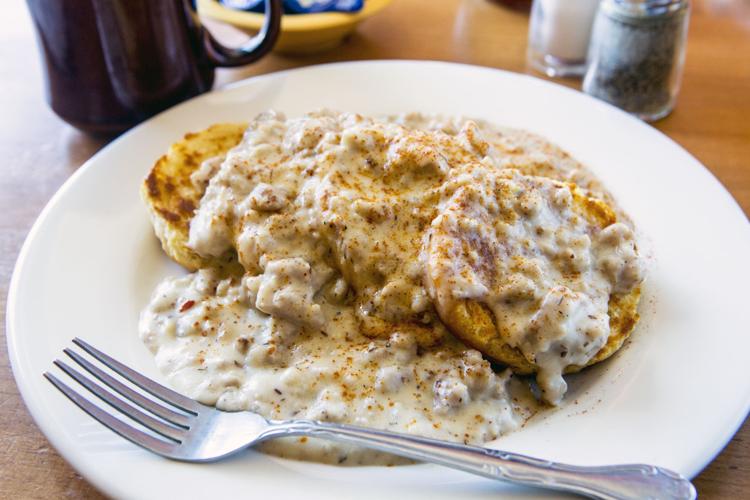 Baja Cafe's imaginitive cuisine offers an alternative to the more traditional Biscuits Country Cafe next door and Little Anthony's Diner, with which it shares a parking lot. 
Baja's Broadway location boasts a busy menu, but its specialty is its expansive selection of eggs Benedict plates.
Try the Tombstone Benedict: Open-faced, blue corn, green chile and cheese enchiladas with New Mexican red chile sauce and adobo chicken, chorizo, mushrooms and bacon. Oh yeah, with poached eggs and melted gouda on top. 
If that doesn't fill you up, order a plate of Baja's sinful snickerdoodle pancakes to satisfy your sweet tooth. 
Bisbee Breakfast Club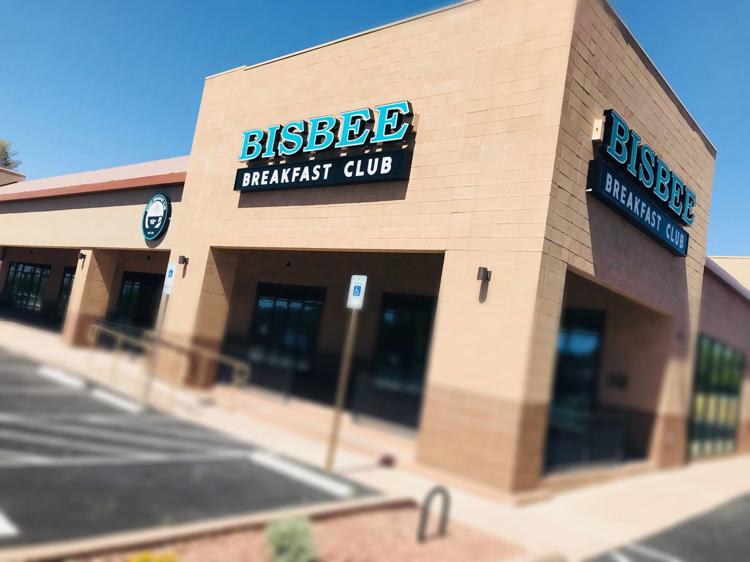 The latest location for this rapidly expanding Tucson chain can be found on North Wilmot Road, within walking distance of St. Joseph's Hospital. 
Bisbee Breakfast Club sports a variety of meals, including blue granola cakes (buttermilk pancakes with granola) and shrimp-filled, 3-egg omelettes. 
Lunch is available all day if you find you are not a breakfast person. 
Millie's Pancake Haus
6530 E. Tanque Verde Road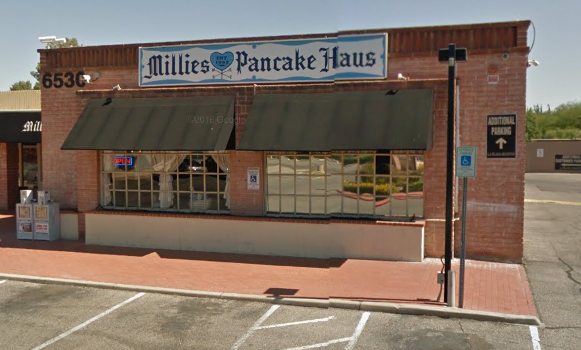 For east-side residents, Millie's Pancake Haus has long been the place for a delicious, homespun breakfast or lunch. 
Original owner Mildred Novak opened the restaurant in 1964. The space has evolved over the years, most recently acquiring a liquor license and adding a variety of beers and wines to the menu. 
Millie's has a European feel to its decor, with a menu that includes Russian blintzes, omelettes and stacks of pancakes (including potato pancakes).