Say goodbye to karaoke and curry fries on University Boulevard. Longtime campus hangout The Auld Dubliner appears to be dunzo, with a sign posted on the outside of the door saying the pub was kicked out by its landlord, the Marshall Foundation.
The sign, dated January 6, states the Marshall Foundation had "terminated the lease" and placed a lien on the property inside the restaurant at 800 E. University Blvd.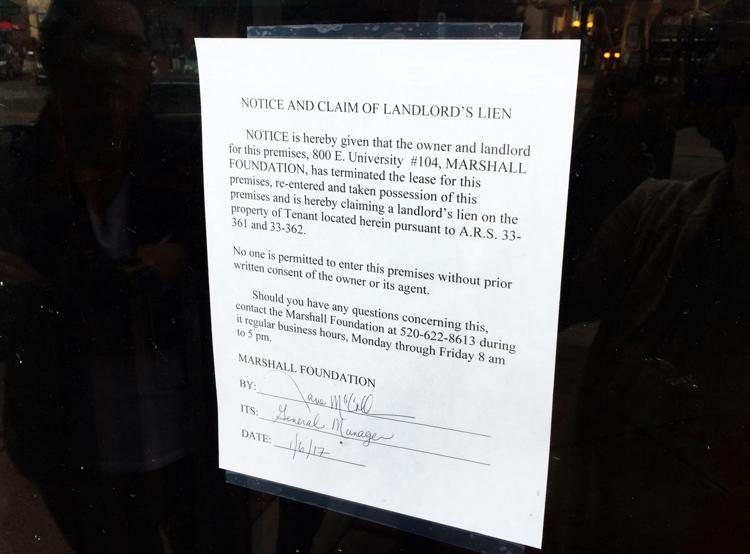 "The Dub" brought Irish pub food to University Boulevard in 2006, and later became the birthplace of the Harry Potter shot. The wood-paneled restaurant had previously been home to a number of failed concepts including Fat Tuesday and Sharky's Sports Bar, according to a 2006 Daily Star article. 
Auld Dubliner was part of a small chain of restaurants with locations in Tustin, California and Henderson, Nevada.