The Oakland-based dance troupe Bandaloop, known for its aerial dance performances is taking over the glass and brick facades of University of Arizona buildings for a series of special performances happening this week. 
Bandaloop, has performed all around the world, transforming the sides of buildings, mountains, historical sites and other structures into stages for its graceful vertical dance performances.
Check out the group's Instagram for some of its innovative performances and then head to the University of Arizona now through Wednesday, March 10 to see the group perform live suspended from two campus buildings. The performances are viewable from the UA mall.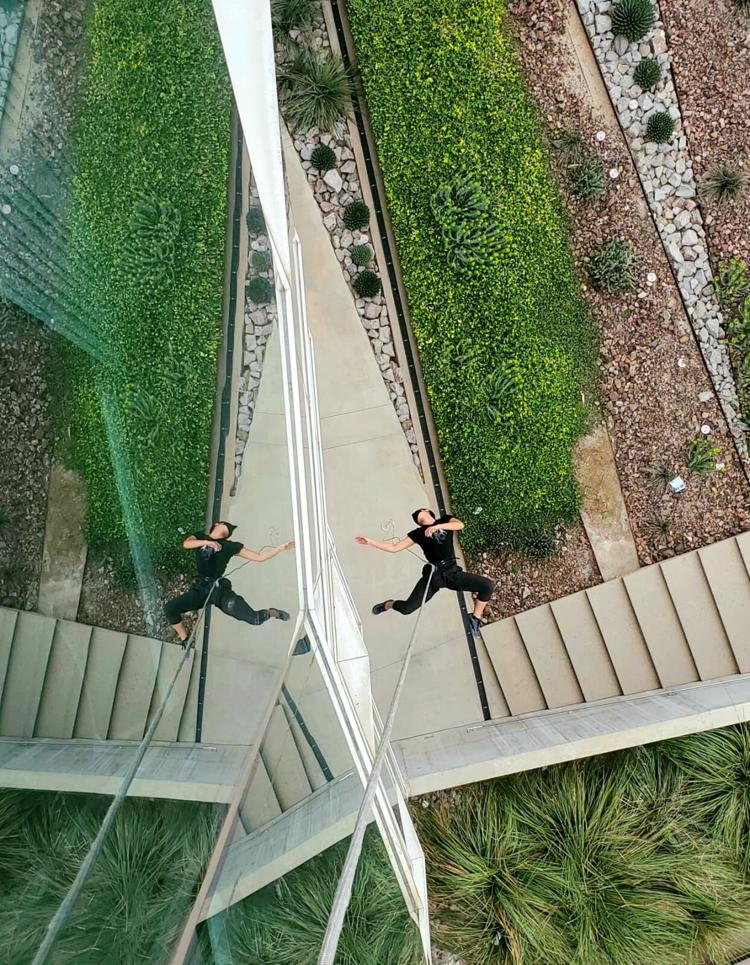 Bandaloop was brought to Tucson by Arizona Arts Live, which amid the pandemic has continued to bring arts experiences to the community by activating public spaces around Tucson and hosting virtual programs. 
"The last year has reminded us how the power of the arts can bring our communities together and lift our spirits," Chad Herzog, executive director of Arizona Arts Live said in a news release. "We are hopeful that the University community will find joy and unexpected experiences next week with BANDALOOP. It is not by accident that BANDALOOP will be performing next to the UArizona Vaccination Pod as we move toward a world of infinite possibilities."
If you go
What: Bandaloop outdoor performances
When: Monday, March 8, 3-6 p.m.; Tuesday, March 9, 1-6 p.m.; Wednesday, March 10, 10 a.m. to 1 p.m. and 3-6 p.m.