When Adrienne Celt writes a book, she lives it. 
To understand opera for her first novel "The Daughters," she took lessons. 
For a yet unannounced book, she took riding lessons at a Marana ranch and ended up impulse-buying a horse — Lady — when the ranch closed. She still rides a few times a week. 
Her newest book, "Invitation to a Bonfire," grew out of personal research she did about the lives of author Vladimir Nabokov and his wife Véra Nabokov. When she learned about Vladimir Nabokov's infidelity, she began wondering about the individuals tethered by this love triangle.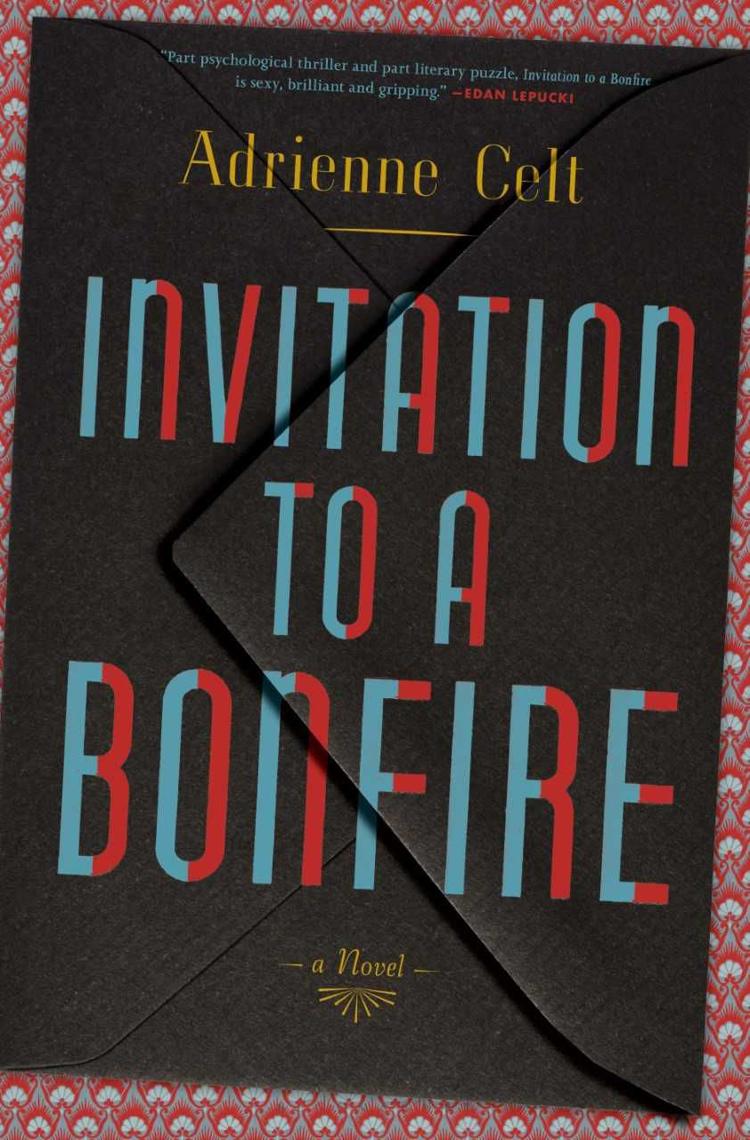 "(The book) is inspired but definitely not based on them because that's where the resemblance ends," Celt, 34, says. "I started writing very quickly, like in a rush. As soon as the characters came to me, I was passionately attached to them and felt like I knew a lot about them right away." 
She called this book her "secret affair manuscript" because she was working on another project when inspiration struck. "Invitation to the Bonfire" hit shelves earlier this week and has its Tucson launch at Antigone Books on Friday, June 8. That earlier project still isn't done.  
"I read an advance copy of 'Invitation to a Bonfire' and loved it, so I'm personally thrilled we will be hosting Adrienne's launch and sharing her latest novel with our community," writes Morgan Miller, an owner at Antigone Books, in an email.
Celt already bought cake — so people should come, she says with a laugh. 
A literary thriller told through letters and diaries, "Invitation to a Bonfire" follows Zoya Andropova, the daughter of deceased Russian revolutionaries. In the United States, she ends up in a snooty girls boarding school in New Jersey in the 1920s. Following graduation, she meets Russian author Leo Orlov and begins an affair with him. Obviously, complications arise. 
That's what Celt — and the back of the book — told us. For more, you'll have to read it for yourself. 
For Celt, writing books is living the dream. This is what she wanted to do even as a little girl growing up in Seattle. 
At Grinnell College in Iowa, she studied philosophy and Russian language — inspired by her family's Russian and Polish heritage — and spent a semester in St. Petersburg.
After college, she cast a wide job application net, searching for something in marketing or publishing.
A response to a Craigslist post by a third-party hiring company landed her a job for three years — with Google. 
"It was really weird," she says. "That was a big surprise, when I talked to the guy on the phone for the first time, the hiring manager ... He's like, 'It's Google. You've probably heard of it.'" 
Celt did marketing and advertising writing for Google for several years before she left the job to earn her master of fine arts degree in creative writing from Arizona State University. 
"The M.F.A. made me take myself more seriously," she says. "Even just preparing to go and applying and deciding it was something I wanted to do allowed me to view my career as something I had a little more agency over and that was important." 
She and her husband moved several times for family reasons before settling in Tucson in 2013. Celt is working for Google again, remotely and part-time, this time writing responses for the Google Assistant. 
"We don't do all of the basic conversational elements," she says of the team she works with. "But we do collections of things like animal facts or if you ask it to compliment you." She adds poems, games and songs to that list. 
That means if you say, "Hey Google," it could be Celt's words answering you back. 
Celt is also a cartoonist, who posts a weekly comic (most) Wednesdays about animals and their philosophical musings.  The strip "Love Among the Lampreys" is a break from words. 
"In college, I started drawing a comic strip because I read the school paper would pay you $20 a strip," she says. "I thought, 'That's great, because they have no quality standards because they have no one doing it.'" 
With a mother who painted and a grandmother who stashed stacks of Archie Comics from the 50s and 60s, Celt realized how much she loved drawing during her M.F.A. program. 
This is something she does just for herself.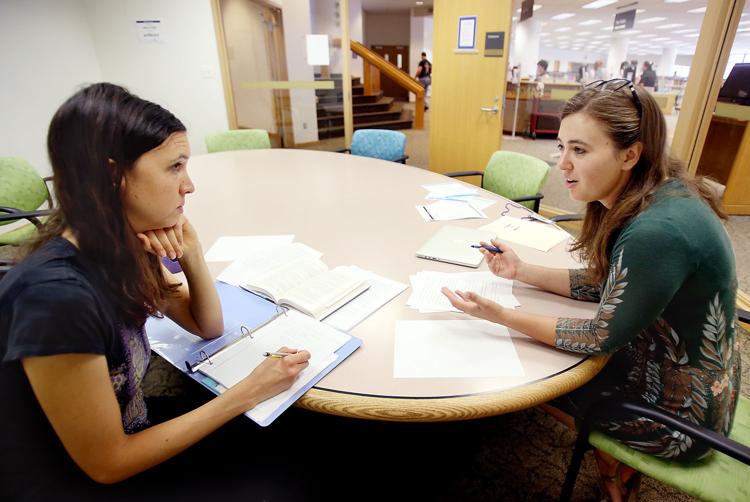 Her work explores themes including identity, memory, ambition and the roles of women in the world. Her writing has won a number of awards, including the 2015 PEN Southwest Book Award for Fiction for "The Daughters" (which was part of her M.F.A. thesis). In the summer of 2016 she was the Pima County Public Library's writer-in-residence.
"If I could just write books for the rest of my life, I would be a happy person," she says. 
---
If you go
What: The Tuscon launch party of "Invitation to a Bonfire" with author Adrienne Celt
When: Friday, June 8, 7 p.m. 
Cost: Free (the book costs $26)
The Tucson book launch party for local author Adrienne Celt's new novel "Invitation to a Bonfire."