---
But school is fast approaching. 
We know. We're cringing, too.
Depending on your district, some kiddos go back earlier than others. Sorry, Vail! (The district went back Monday). The rest of the Tucson-area districts go back in early August.
As you begin to (slowly) turn toward the 2019-2020 school year, there are a few things to consider so your family can start strong. 
School supplies
Even if you don't have classroom lists yet, you can stock up on the basics. A number of local organizations are hosting back-to-school celebrations that give away free backpacks and school supplies. 
Check out the Back 2 School Backpack Give Back at the Tanque Verde Swap Meet, 4100 S. Palo Verde Road, Saturday, July 27 at 1 p.m. Go here for more information. 
The 8th Annual Kidz Expo on Saturday, August 3 from 10 a.m. to 2 p.m. at the Arizona Bilingual Newspaper, 101 W. Irvington Road, will have 2,500 backpacks to give away. Go here for more information.
Vaccinations and physicals
Now's a good time to make sure your kids are up-to-date with their vaccinations. Also, if you have an aspiring athlete, you'll want to make sure you get a sports physical done.
If you live in the boundaries of Sunnyside Unified School District, check out their Back to School Wellness Fair Thursday, July 18, 9 a.m. to noon at the Los Ranchitos Administration Annex, 2054 E. Ginter Road. In addition to giving out free backpacks, the fair will offer vaccinations for school-aged children, dental screenings, sports physicals and health screenings for adults. Go here for more information. 
Wardrobe update
As you're shopping for back-to-school clothes, consider doing a kid closet purge, too. 
Many of the districts have resource centers with clothing banks, where families in the district can get clothes, backpacks and shoes free of charge. By donating gently-used or new clothing, you can help other families get ready for the new school year, too. Note that hours may be affected by summer break. 
Amphitheater Public Schools: Donations can be dropped off at any Amphi school. Elementary schools are still closed. Go here for more information. 
Flowing Wells Unified School District: Call 696-8614 to set up donation drop-off. Go here for more information. 
Marana Unified School District: Go here for more information. 
Sunnyside Unified School District: Take donations to Los Ranchitos Resource Center, 2054 E. Ginter Road. Go here for more information. 
Tucson Unified School District: Take clothes to any of the four family resource centers or the main clothing bank at 5145 E. Fifth Street. Go here to find the one closest to you.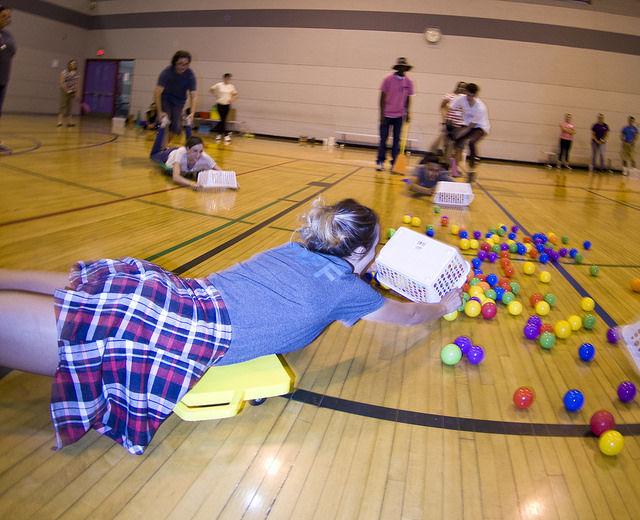 Registration is open now for KIDCO Afterschool for the 2019-2020 school year. This program from Tucson Parks and Recreation offers safe and structured activities for youth, a discount program for city residents and payment plans.