What's going on with face masks in schools? Have COVID-19 cases closed classrooms?
If you're a parent of a school-age child, here's coronavirus-related information you might be curious about regarding K-12 public schools in the Tucson area.
Of course, things can change quickly these days, so make sure to check with your school or district for the latest information.
This story was last updated on Sept. 1 and will be updated again as new information becomes available.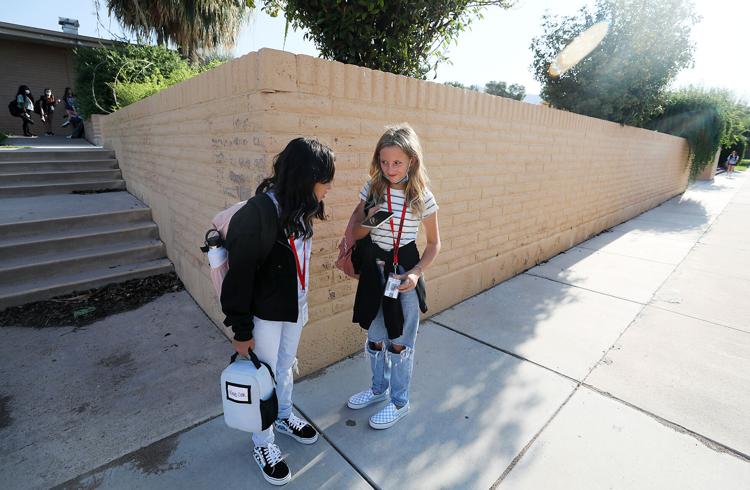 Mask mandates
A day before Tucson's largest school district was set to begin classes, the district approved a mask mandate requiring students, staff and visitors to wear masks at all of its schools.
At the time, the decision by Tucson Unified School District went against a state law that banned public schools from issuing mask mandates.
However, a Maricopa County Superior Court judge ruled last week that Arizona schools are free to implement mask mandates on campus — at least for now. Things might change at the end of September, though.
The state law that bans mask mandates in schools was approved by Legislature at the end of June. According to this Arizona Daily Star story, Judge Randall Warner said that the law isn't actually in effect yet because "new laws are effective 90 days after the legislative session ends." That day falls on Sept. 29.
In early August, the Pima County Board of Supervisors turned down a motion to mandate masks in K-12 schools, mostly because of that state law. But last week, the board approved a motion to provide legal assistance to school districts if the state decides to sue them.
"The policy allows the (Pima County) Health Department to provide technical assistance, tailored public health orders, and expert testimony to support local schools and districts that make the decision to require face masks for students, teachers and staff," said a press release from the county.
Masking in schools is an important mitigation measure to slow the spread of COVID-19, and especially the more contagious delta variant, health agencies at the county, state and federal level all say. Overall, Pima County Chief Medical Officer Dr. Francisco Garcia said Aug. 31 that the percentage of cases in schools with mask requirements tends to be lower.
Other Tucson-area school districts — Amphitheater, Catalina Foothills, Sunnyside, Marana and Flowing Wells — have joined TUSD in requiring masks in some capacity.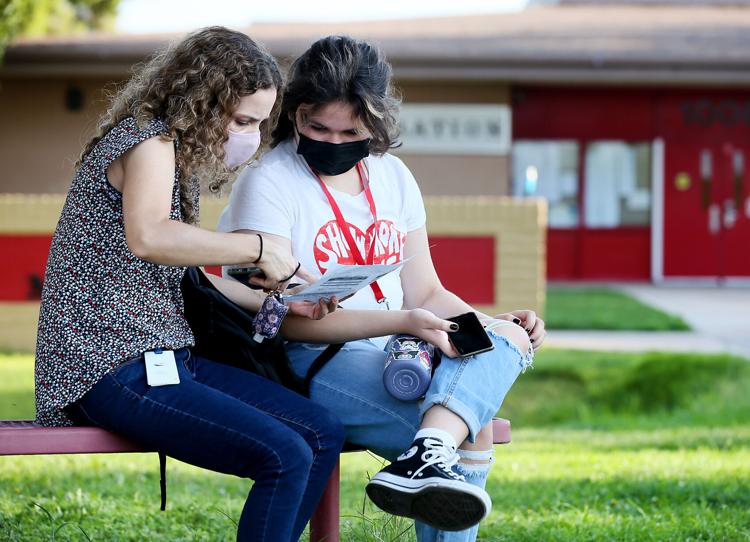 School cases
Since July 20, when schools in Pima County began to open, there have been 1,235 cases and 50 outbreaks in Tucson schools, with "the vast majority" of cases in the age group of less than 12, according to Garcia. An "outbreak" is defined as two or more cases that were likely transmitted within the school setting.
Kids ages 16 and under are part of a growing number of new COVID-19 cases in Pima County and throughout the nation, the Star said in this story.
When discussing that increasing number, Dr. Helene Felman, chief of general pediatrics at Banner Health in Tucson, noted the combination of age restrictions on the vaccine (there are more than 100,000 Pima County residents under the age of 12), the spread of the delta variant, fewer people wearing masks and a decline in social distancing.
Semi-related: The Pima County Health Department is providing self-test kits to schools to help them regularly test students and staff, hopefully "catching asymptomatic cases before they turn into outbreaks," a Pima County press release says.
The department has close to 30,000 tests and wants at least 80% of them to go to K-12 schools, with the remaining amount for community partners.
Children are less likely to develop severe illness when contracting COVID-19, though they can spread the virus to others, according to the CDC.
However, this Star story published Aug. 20 quotes Pima County Health Director Theresa Cullen saying: "We have seen severe cases of COVID in our pediatric hospitalizations, meaning we have cases where people have ended up in the ICU." She added that there have been no deaths among those cases.
There have also been reports from pediatricians that they are seeing more cases now, which are not ending up in the hospital, Cullen said.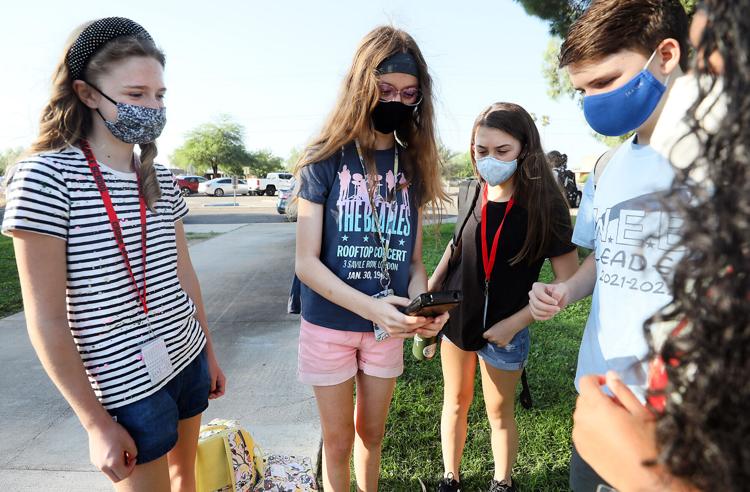 Classroom closures
A number of classrooms throughout the Tucson area have been shut down due to COVID-19. Tucson-area school districts are working with the Pima County Health Department to make these determinations.
According to the health department, schools must report positive cases. Once the cases have been identified, the person with COVID-19 (or suspected to have COVID-19) should be sent home as soon as possible.
However, this Star story says the Pima County Health Department is struggling to quickly let students and staff know when they've been exposed to COVID-19 in school and need to quarantine, with only about a 40% response rate to notification calls, which means some exposed students come to campus when they should be in quarantine.
And although schools work with the health department, school districts don't all handle the process the same way, the story says.
The health department also keeps a tally of confirmed cases by school district, which you can find here, in addition to other information related to COVID-19 and schools.