A new preschool has opened on the Casa de los Niños campus near Speedway and Fourth Avenue and is currently enrolling children ages 6 weeks to 5 years old.
The Kelly Early Education Center is housed in the former shelter of the nonprofit, which closed two years ago.
The 9,000 square-foot space was completely renovated for the preschool, thanks to a gift from Rose M. and James L. Kelly. 
The total cost of the project was about $1 million. 
The school can hold up to 167 students, but will cap out at 100 to keep class sizes small and student-to-teacher ratios low, says Mica LaBellarte, director of the early education center.
LaBellarte is a Quality First coach, so the school has been built from the ground up to be a high-quality education center. That means teachers have degrees, ratios are low, age-appropriate curriculum is used and the classrooms are clean and organized.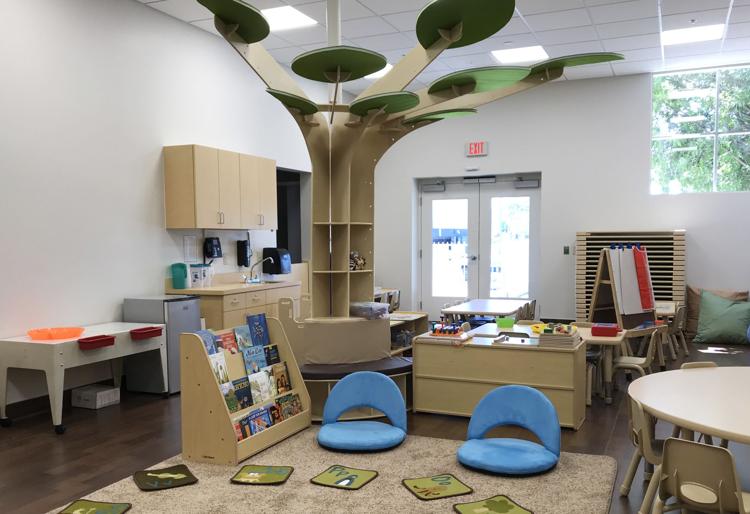 Each room is set up to accommodate a different age group, with small couches, beautiful rugs for circle time, toys and books. Colors like blue, green and brown mimic the natural world, creating a soothing and inspiring space. 
The center uses two curricula. Creative Curriculum offers strategies for building positive relationships, developing self regulation and responding to challenging behaviors. Emergent Curriculum focuses on being responsive to children's interests to create meaningful learning experiences. 
A key element of the new school is its accessibility to children whose families might not be able to afford a high-quality preschool.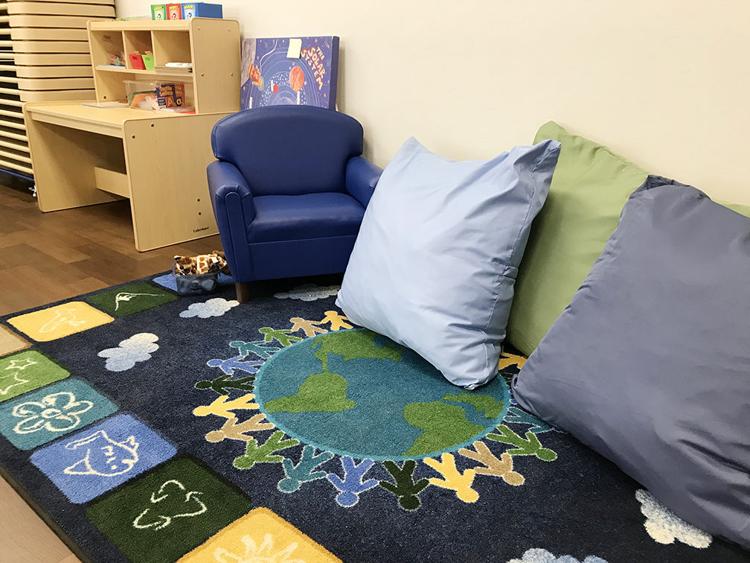 Normally schools take 80 percent full-pay students and 20 percent who receive DES subsidies, says Lisa Webster, chief development and public relations officer at Casa.
"We did the opposite," Webster adds. "We limited full-pay to 20 percent."
The hope is to provide children with a level playing field and good foundation from the beginning, says Joanne Karolzak, chief program officer, family support and education. 
"We wanted to provide the highest quality for children with the most need," LaBellarte says.  
The school is located at 328 E. Helen Street between Fourth Avenue and Fifth Avenue, on the Casa de los Niños campus, and opened May 1.
Donations are being accepted to support children enrolling in the early education center. You can donate here.