With school starting soon, there are a lot of things to think about for parents.
And for those who are struggling, worrying about shopping for school supplies and clothes and thinking about another year trying to pay a lunch balance can be stressful.
The local school districts have several ways the community can pitch in for those less fortunate. 
Help pay lunch balances
Last spring, Tucson Unified School District launched its Together Every Kid Eats program, an online portal that is tied to the School Courtesy Meal Program which provides meals to students that do not have funds on their school meal account.
On average there are about 4,000 student meal accounts with outstanding lunch balances, said Lindsay Aguilar, site operations coordinator for TUSD's food services department.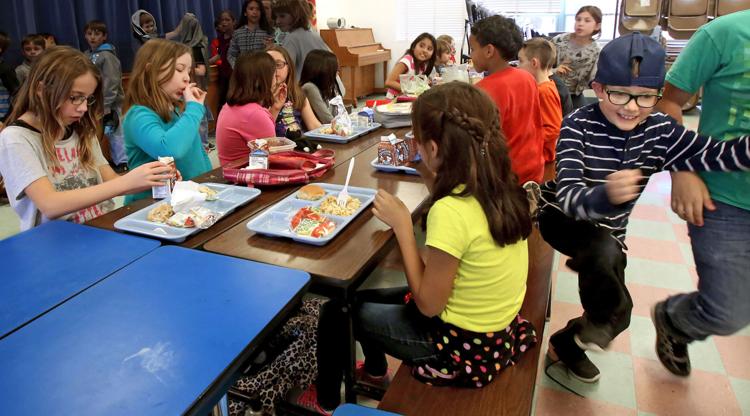 The community can make donations online and all of the donations go directly to covering meals for negative meal accounts. 
Donations made online cover balances district wide, but if you'd rather help a specific school you can make a cash or check donation to the school or the food services' main office. 
"Our community has been very generous and supportive of our district's commitment to ensuring no child goes without a meal," Aguilar said. 
Click here to learn more and make a donation.
TUSD is the only district that has this program.
You can make donations to help cover outstanding lunch accounts to Amphitheater Public Schools.
After being approved by the district's governing board, the money would be applied to cover unpaid meal balances that would otherwise be considered a loss by the district.
Anyone can send in a check to pay a balance owed on a student's account, but the district cannot provide information to community members about the amounts owed on a specific student account and/or identify which students still owe money and the amounts owed, said Michelle Valenzuela, communications director for Amphi Public Schools. 
Donate clothing, household goods and food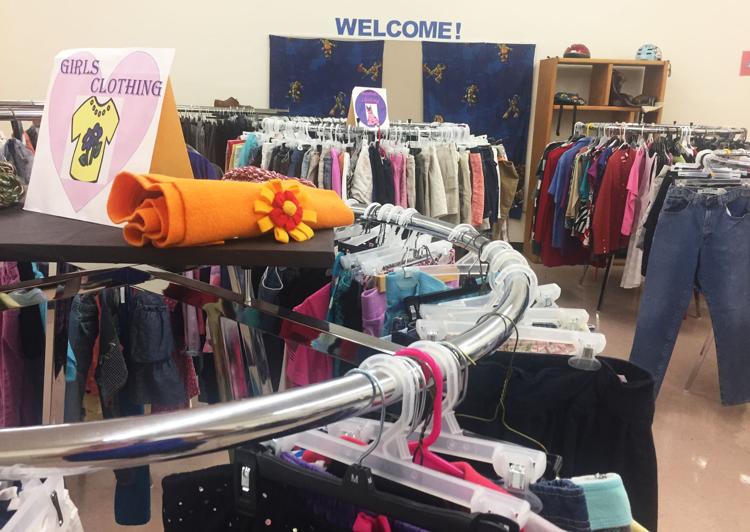 If you have new and gently used clothing and household goods that you're not using, you can donate them to a school clothing bank. You'll know your donations aren't padding someone's wallet because district families get to shop for free. 
Amphitheater Public Schools
Needs: Clean, gently used or new clothing for boys and girls of all sizes, kindergarten to high school. There is always a need for boys and girls pants, sizes 5-14; shoes; new socks and underwear; and jackets or coats.
Where: Donations can be dropped off at the district office, 701 W. Wetmore Road, or any of the 20 schools in the district or you can drop them off at the clothing bank, 3335 N. Stone Ave., behind Amphitheater High School between 2 and 5 p.m. on Tuesday and Wednesday. 
Needs: The Flowing Wells Resource Center operates a clothing bank and a food pantry for families with kids in the Flowing Wells school district. It is always accepting donations of food — both perishables and non-perishables — as food boxes go out daily.
Donations of new and gently used clothing, hygiene items, household items, school supplies and backpacks are accepted.
Monetary donations are also accepted.
Where: Call the resource center at 696-8614 to set up donation drop-off.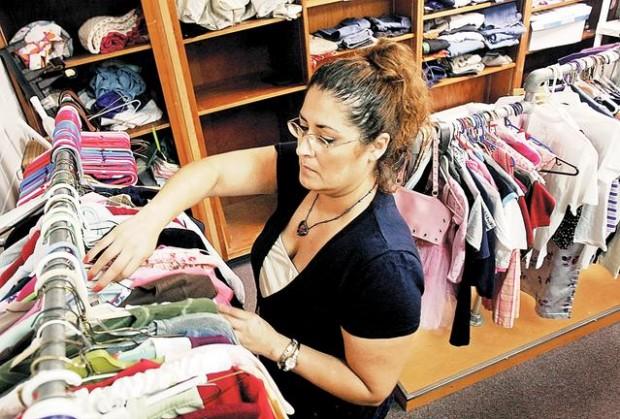 Marana Unified School District
Needs: There's a food and clothing bank for families with children in the district. They need new and gently used clothing for kids size 5 and up, toiletries and nonperishable foods. Monetary donations are also accepted.
Where: Call 682-3243 to arrange drop-off
Needs: Food, especially proteins like tuna, peanut butter and canned chicken, cereals, beans and soups, coats, blankets, hoodies, clothing for kids ages 5-14, especially jeans for boys and men and polo shirts for school uniforms in white, black, grey and navy blue.
Where: Los Ranchitos Resource Center, 2054 E. Ginter Road from 8 a.m. to 4 p.m. Monday through Friday
More info: Call Araceli Mendoza at 545-2158
Needs: There's always a need for underwear, school appropriate shoes and clothing for elementary aged children. You can also donate money, which will be used to buy new socks and underwear for the clothing bank. 
You can also donate school supplies, backpacks, jackets, toys and household items.
Where: There are five different clothing banks. Call 232-8684 to find the resource center nearest you.
Donate school supplies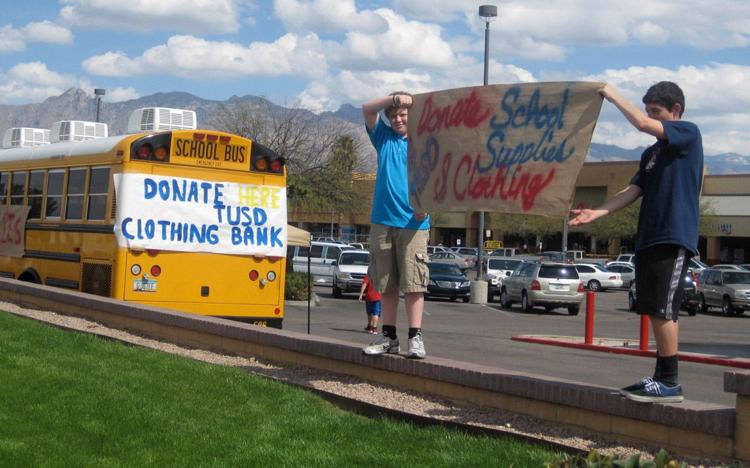 The Educational Enrichment Foundation, a nonprofit supporting TUSD schools, is hosting a Stuff the Bus school supply drive to help district families from 8 a.m. to 3 p.m. July 21. There are two locations to donate: Walmart Supercenter, 7150 E. Speedway Blvd. and Palo Verde High Magnet School on 1302 S. Avenida Vega.