1. Most school districts remain closed
With the exception of Vail, districts remain closed today, the fourth day of teacher walkouts. Sunnyside Unified announced it will be closed the rest of the week. It also announced that its food services have been cancelled for the rest of this week. 
A rally will take place from 4-7 p.m. at Armory Park, 221 S. Sixth Ave., today. The FB event page says 775 people are going and almost 2,500 are interested.
This is actually an annual rally hosted by the May Day Coalition, in which labor and social justice groups gather on May 1 for International Worker's Day. This year's event will focus on the #RedforEd movement. Click here for more info.
A Vail AEU Stand Out started at 6:45 a.m. this morning on South Houghton Road and Mary Ann Cleaveland Way. 
Supporters are at the Capitol building in Phoenix for a fourth day.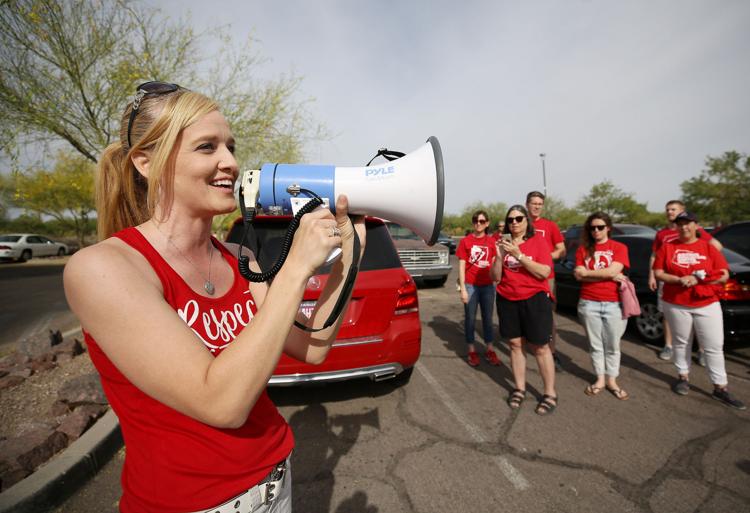 3. Walkout likely to continue Wednesday
Organizers have announced walkouts will continue Wednesday as the Legislature debates the budget. 
4. Three fundraisers to help school support staff
A YouCaring fundraiser has been set up for employees of the Sunnyside Unified School District. Find it here.
A GofundMe campaign has been set up to support Sahuarita's support staff. Find it here.
A TUSD GofundMe was set up for support staff as well. Find it here.
Here are detailed stories about Ducey's budget plan and the Arizona legislature budget debate: