With the school year behind us and summer vacation ahead, the question of summer camps looms large. 
To help you find an option that works for your family, check out #ThisIsTucson's Summer Camp Guide for in-person and virtual camps. We've listed just a small sample of what you'll find in the guide below.  
Some Tucson, Arizona 2020 summer camp programs are canceled; some are moving forward as planned with new procedures; others have pivoted to become virtual; some have pushed back start times to later in the summer; and some are still undecided.
You actually have quite a few options, whether you're looking to keep kids engaged at home or need an in-person camp to help out. Note that camps, both virtual and in-person, are filling up quickly. 
Here are just a few ideas. 
Camp Log On
This virtual camp organized by the Girl Scouts of Southern Arizona will have themed weeks of camp, and each week participants will be sent a box of supplies for the week's activities. Girls will have daily, virtual sessions with camp staff and with each other for guided activities and instructions for self-paced activities. Weekly themes range from STEM activities to the great outdoors. 
When: You must register two weeks prior to camp to make sure your box arrives in time. Sessions open for registration are June 15-19, June 22-26, June 29 - July 3, July 6-10. 
Cost: $50 for members; $65 for non-members.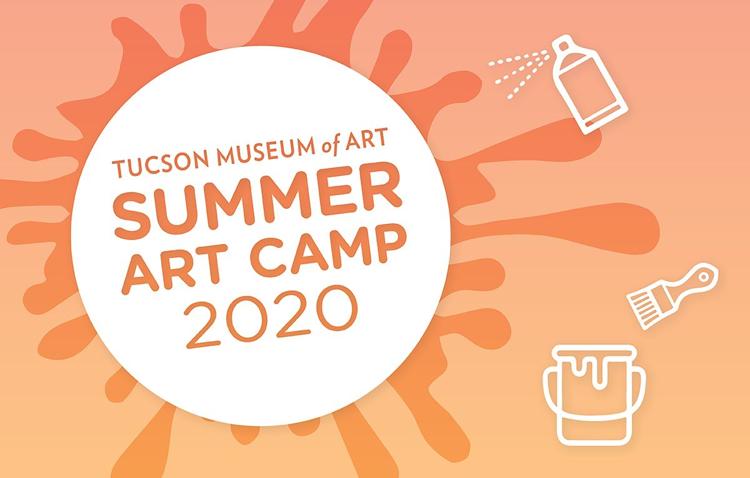 TMA Summer Art Camp is a unique camp for artists ages 5-13, inspired by the permanent collections and exhibitions at the Tucson Museum of Art!
Campers ages 5-12 will get to ride horses every day at this camp hosted by the Therapeutic Ranch for Animals and Kids. Campers will learn basic horsemanship and do other activities in small groups on the five-acre property. Campers will have temperatures checked and wash their hands between each activity. Saddles, grooming supplies and common areas will be disinfected multiple times each day. 
When: Weeks are filling up quickly. There are still spots later in July. The last week of camp is August 3-7. You can also request spots in June as some campers may drop out. 
Backyard Explorers: A Virtual Summer Camp
Kids ages 5 to 10 will receive a hands-on desert kit for this virtual camp hosted by the Arizona-Sonora Desert Museum (and since it's virtual, kids older and younger can participate, too). Campers will meet live animals, create desert crafts and learn about science in their own backyards and neighborhoods. Campers will meet virtually Monday, Wednesday and Friday morning and then have suggested activities to do on Tuesday and Thursday. 
When: June 22-26, July 6-10
Cost: $100 for members; $125 for nonmembers
YMCA of Southern Arizona Day Camp
The YMCA of Southern Arizona has been operating an emergency childcare program for essential workers and is transitioning to its regular summer camp offerings for kids ages 5-12. The centers will continue implementing safety protocols that include daily temperature checks, keeping kids in small groups and making sure the groups remain separated throughout the facilities. Activities will include virtual field trips, STEAM curriculum and hands-on activities. 
Where: Various YMCA locations
When: Through August 7, weekly Monday through Friday. Registration for each week closes the Wednesday prior to the coming week of camp. 
Cost: Full price is $170 per week for Y family members and $190 a week for Y program members. Discounted rates available.