To find water in our dry desert, we recommend taking a hike. 
Despite our surroundings, Tucson has a few oases nestled at the end of long, dusty hikes. Sometimes, you'll even find water — especially if you go before it gets too hot. 
And just like any time you take to the trails, make sure to practice common sense. Hike early — not during midday — and take tons of water. You can't drink the stuff you swim in. Also, be extra cautious of flash flooding during monsoon season (June 15 to September 30). That's not a safe time to go for a canyon swim. 
Here are seven places to search for water, organized from shortest to longest hikes. 
Sabino Creek, however many miles you want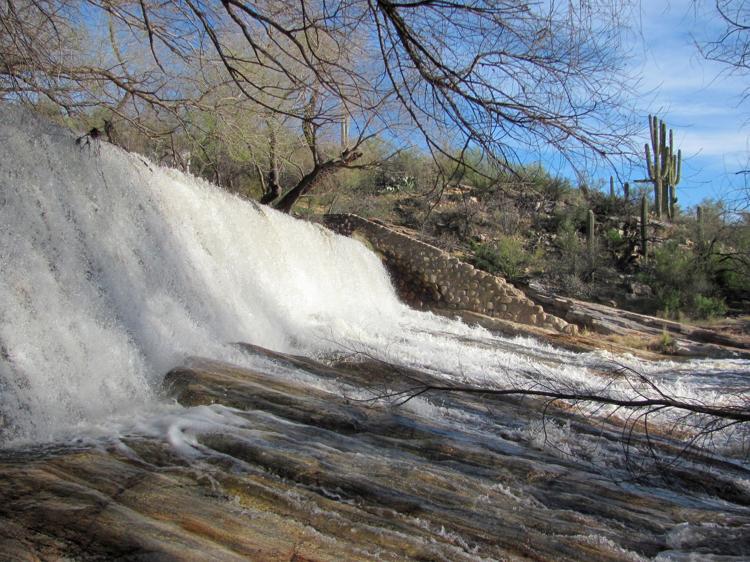 This is a no-brainer, but the dam and lake in Sabino Canyon and the stream you can crisscross beg for a visit during the summer. You can make this excursion as challenging as you want. If you take the tram, you won't even have to do much walking. Park at the Sabino Canyon Recreation Area for $5. 
Tanque Verde Falls, about 1 mile round trip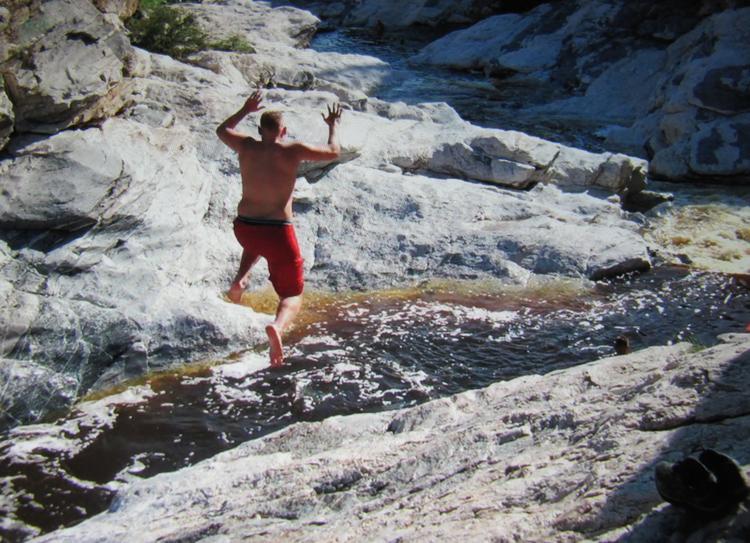 Follow Tanque Verde Road east until it turns into Redington Road. When the pavement ends, continue to drive 0.8 of a mile to get to the trailhead and parking area. Take the lower canyon trail to the streambed, which in part was built to deter hikers from the upper end of the falls and its dangerous cliffs. Be careful: More than 30 people have died at the site, often swept over the 80-foot falls when its flowing. Staying away from the top of the falls and the pool under the waterfall is a good safety measure. 
Maiden Pools, about 5 miles round trip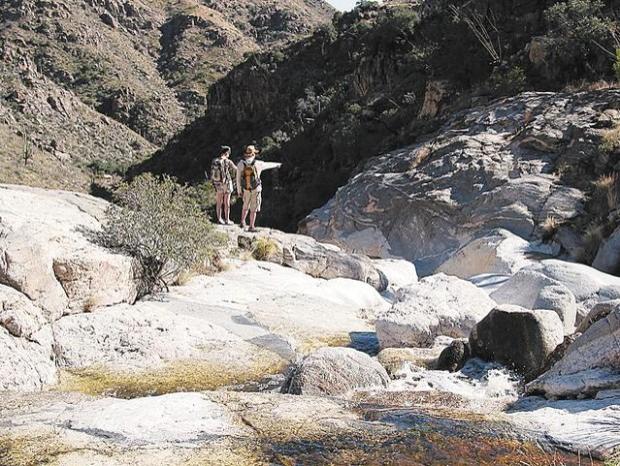 It's 2.4 miles from the trailhead for Ventana Canyon Trail at Loews Ventana Canyon Resort, 7000 N. Resort Drive.
From East Sunrise Drive and North Kolb Road, take Kolb Road north to a signed turnoff for the trailhead and resort. Park in the lot for hikers. It's at the end of an employees lot.
Romero Pools, about 6 miles round trip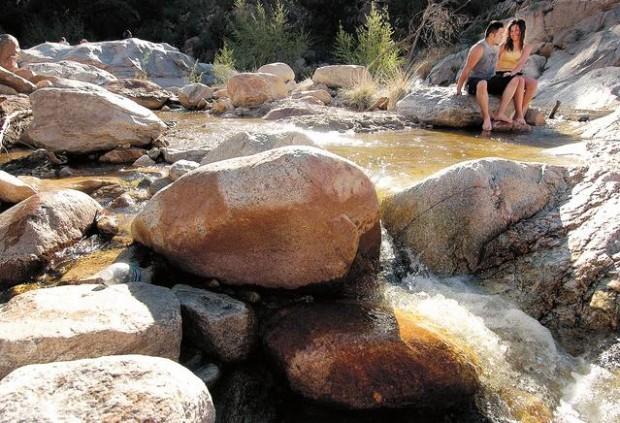 This moderate trail out of Catalina State Park will give you sweeping views of Oro Valley and cool pools you can dip your toes in at the end. 
Drive north out of Tucson on Oracle Road, which becomes Arizona 77. The signed entrance to the park is at Milepost 81. Day-use fees are $7 per car (1-4 adults) or $3 per person for walkers or bicyclists.
Bridal Wreath Falls, almost 6 miles round trip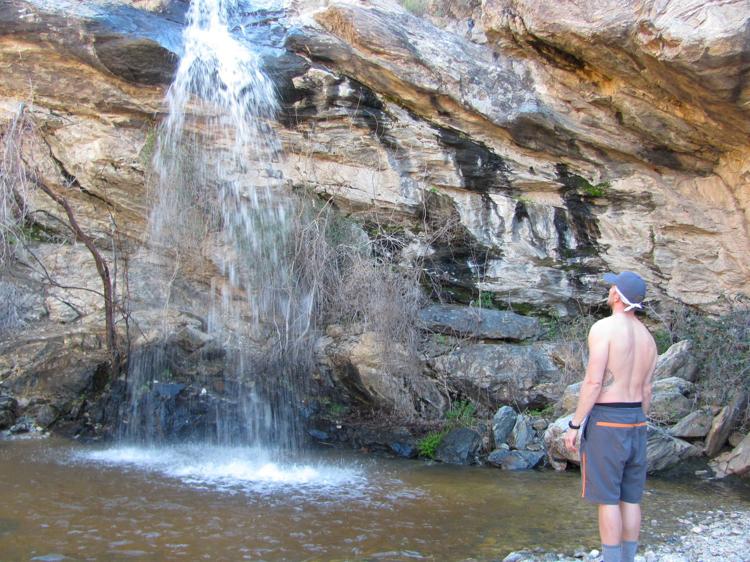 You'll take Douglas Spring Trail from the trailhead off Speedway and hike through the eastern side of Saguaro National Park. At a signed junction at the 2.5-mile point, you'll take a spur trail for about 0.3 of a mile to reach the falls. You might be rewarded with a trickle rather than a cascade, but hey, water's water. 
Seven Falls, about 8 miles round trip
This is a Tucson must in the Santa Catalina Mountains. You'll get to waterfalls after starting at Bear Canyon Trail in the Sabino Canyon Recreation Area off Sunrise Drive and Sabino Canyon Road. Again, don't count on gushing falls. 
Hutch's Pool, about 8 miles round trip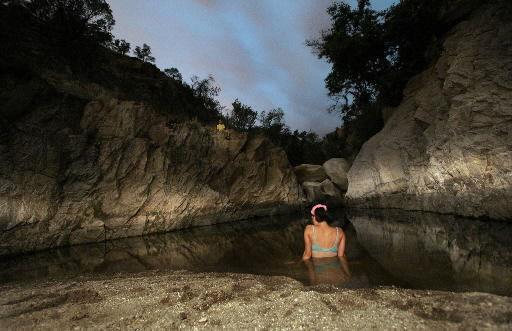 About eight miles round trip from the end of the road in the Sabino Canyon Recreation Area, the trek to this watering hole follows the West Fork Trail. Take the canyon tram if you don't want to hike Upper Sabino Canyon Road, which basically doubles the hike.