I don't know about you, but finding motivation to stay active when it's upwards of 100 degrees is kinda tricky sometimes. 
If you're not an early morning person, getting up at 4 a.m. to beat the sun for a run or hike might not sound amazing.
But, don't lose hope. There are some pretty great options to take advantage of during the summer. Think of it as broadening your fitness horizons. 
If you do love exercising in the heat, please make sure to stay hydrated! 
Hike Mount Lemmon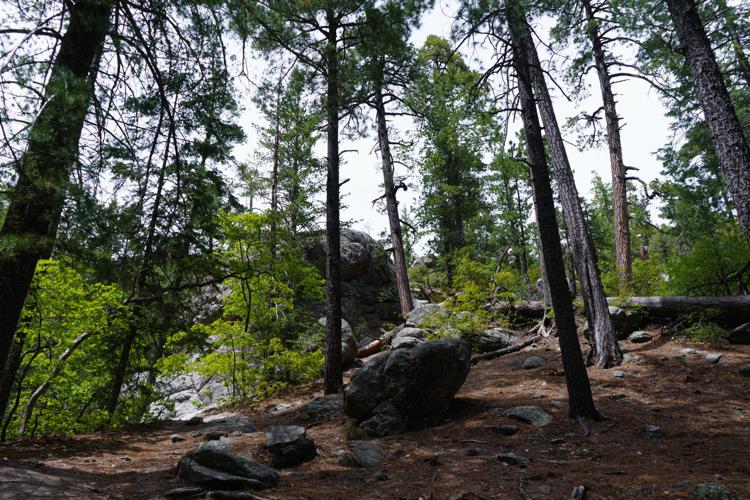 If you're still looking for an outdoor exercise routine, escape the brutal heat and head up Mount Lemmon where it's 20-30 degrees cooler. Mountain hikes are great workouts and so good for the soul. 
Check out the Aspen Trail and Marshall Gulch Loop Trail at the top of the mountain. It's an almost 4.5 mile hike through tall pines, wildflowers and green ferns. Make sure you find the pay box when you park at the Marshall Gulch parking lot. There's a $5 fee. Go here for more info. 
You can also try the Butterfly Trail. You can access it at two places on Catalina Highway — just past mile marker 19 or just past mile marker 22. Go here for more info. 
Swimming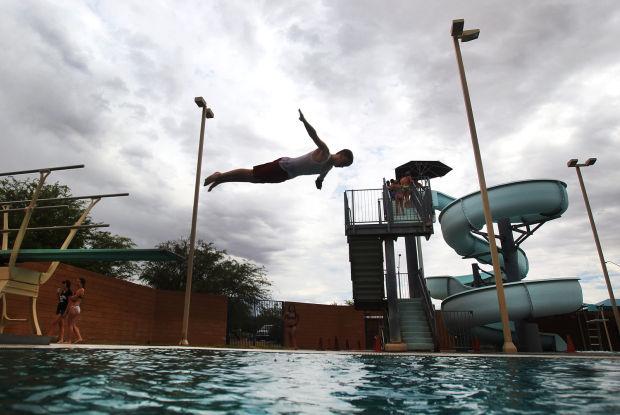 Cool off and get exercise at the same time by jumping in a pool. Swim, tread or play with the kids. You'll be getting exercise without feeling like you're exercising. Those are the best kind of workouts in our book. 
No pool? No problem. Between the City of Tucson and Pima County, there are more than 30 public pools you can swim in. City pools are free for kids to swim in and $2 for adults. County is $1 for kids to swim and $3 for adults. 
Zumba! at The Core
Dance your way to fitness with a free weekly Zumba class at The Core at La Encantada, 2905 E. Skyline. Don't worry about coordination. The point is to have fun breaking a sweat. Classes are on Sundays at 10:30 a.m. Go here to register. If Zumba isn't your thing, check out the calendar for other inexpensive or free classes. 
Yoga at the library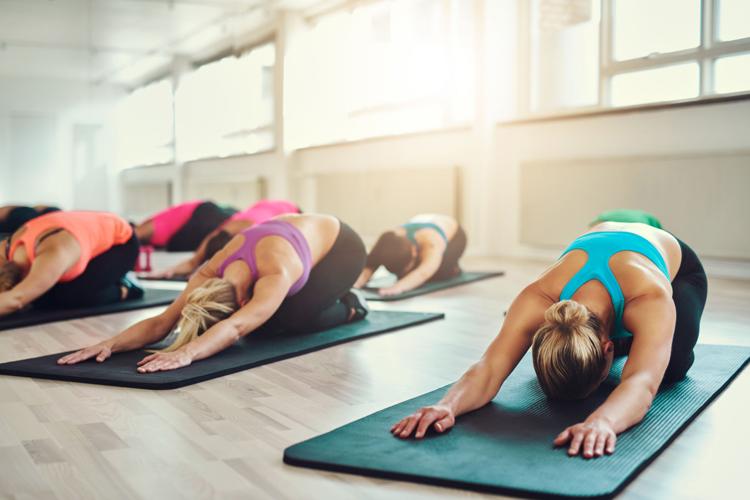 Breathe, stretch, repeat at Yoga for all Body Types at Quincie Douglas Library, 1585 E. 36th Street. This free class is designed for everybody, from novice to experienced yogis and offered on Wednesdays and Fridays at 9 a.m. Go here for details. 
Brewery Bootcamp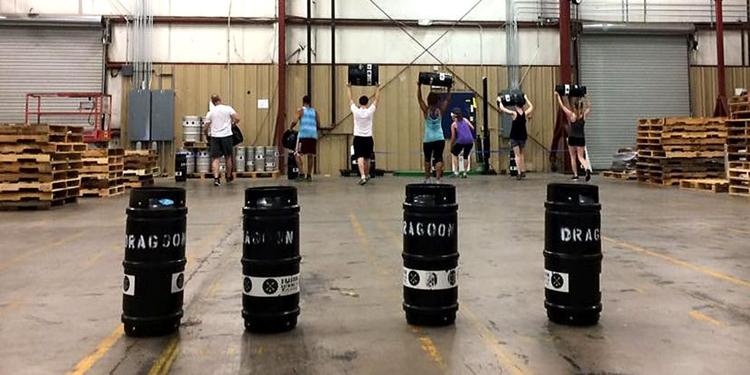 Get in a bootcamp-style workout then cool off with a cold beer at Dragoon Brewing Company, 1859 W. Grant Road, suite 111. Your $10 registration fee covers the workout and one beer. Bring your own water, sweat towel and mat or towel to lay on. All fitness levels are welcome. Classes are at 11 a.m. every Sunday. Go here for more info.