Tucson's homeless women need good walking shoes all year — but especially in the summer. 
With temperatures consistently surpassing 100 degrees, the scorching asphalt can melt right through shoe rubber, says Jean Fedigan, the executive director of Sister Jose Women's Center. 
The center moved to its current location at 1050 S. Park Ave. in April 2017 and gives 35 women a safe space to sleep each night. 
"Last year I remember it got to be about 116, and so I opened it up for overnights and just very quietly didn't close," Fedigan says. 
In addition to giving women an overnight option, the shelter also provides a peaceful — and cool — place for homeless women to rest each day. 
"Heat is pretty sneaky," Fedigan says. "You think you're hot, but you don't realize how hot you are and how depleted of moisture you are until it's too late. I had someone who came in the other day who was dizzy and throwing up ... she was exhausted, so we laid her on a mat and got her comfortable and got her electrolytes and water and cooled her down." 
Fedigan says that in her 10 years of experience, the deaths she has seen have come during the summer. 
Meeting basic needs and providing a safe environment allows women to think about more than just survival, Fedigan says.  
"We have realized that we need to do more than just provide a basic community, women need to move forward with support," says Penny Buckley, the program director for the center. 
That's when forward movement begins to happen in their lives.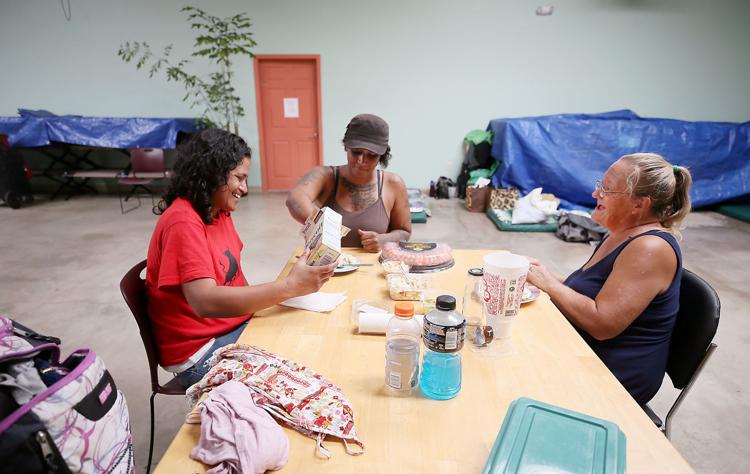 To help make that big-picture thinking possible, Sister Jose needs a steady stream of donations and volunteers. 
That's where you come in... 
Summertime donations
• Summer clothes: Shorts, short-sleeves, etc. 
• Hygiene stuff: Shampoo, soap, deodorant, etc.
• Electrolyte mix-ins (with minimal sugar)
Volunteer
The next volunteer orientation is 6-7:30 p.m. Tuesday, July 3. You can volunteer for a three-hour day shift or to hang out overnight (5:30 p.m. to about 7:30 a.m.).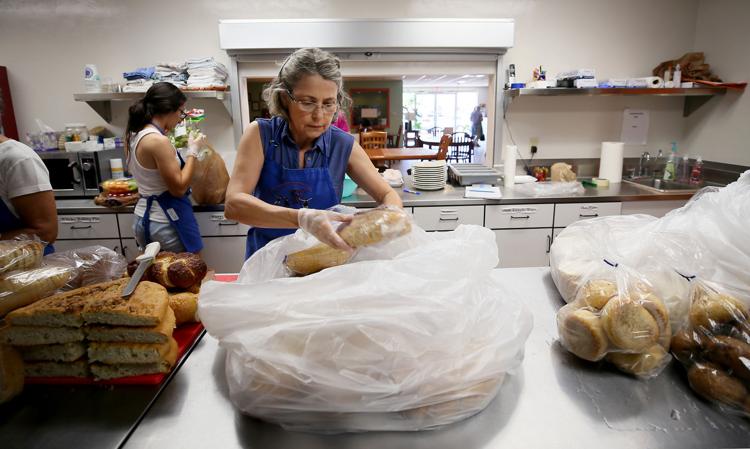 Overnight volunteers help with dinner and then spend the night. 
"The nights are a great time because you can visit," Fedigan says. "It has a different feel to it. It's more relaxed and you can get to know the women." 
---
Here are a few other Tucson shelters that help women: