I don't know about you, but motivation to move is pretty low when it's 100 degrees outside. 
That makes sticking to fitness goals pretty difficult. 
So, maybe it's time to mix it up. Sure, there's the gym. But what about a good water workout? 
We like this idea so much we put together a list of five Tucson places you can workout in the pool. And we're not just talking the usual water aerobics. There's yoga on a paddle board contraption, water boot camp and more.
Give it a shot and let us know what you think. 
J-Wave Aqua Fitness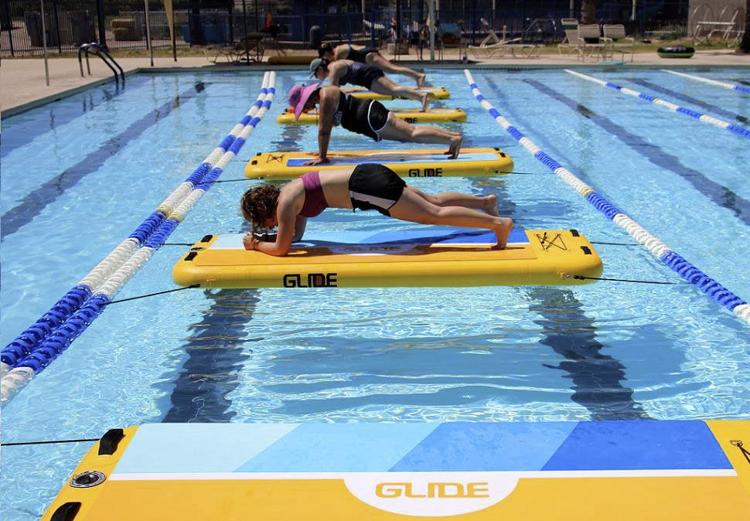 What: J-Wave Aqua Yoga and Fitness offers a low impact version of yoga, pilates and high intensity intervals for a high intensity workout on fit boards in the pool. There are two different classes: Aqua Yoga and Aqua Blast cardio and strength. Aqua Blast is a challenging body workout on fit boards to improve strength, balance, overall definition and endurance. 
When: Aqua Yoga is at 10:15 a.m. Tuesdays; Aqua Blast is 10:15 a.m. Sundays
Water Fitness at the YMCA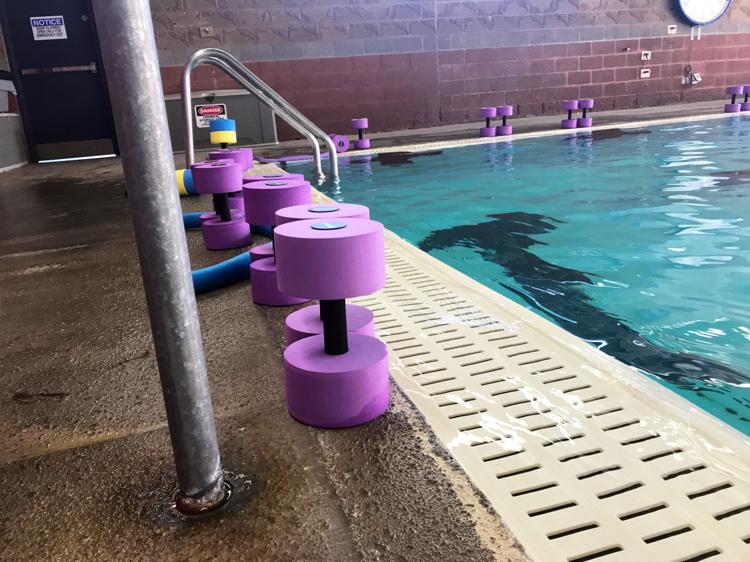 What: The YMCA has several options for getting fit in the water. Choose from Water Aerobics, Water Aerobics High Intensity, Aqua Boot Camp, Aqua Zumba and Synchronized Swimming classes. 
Aqua Boot Camp sounds especially hardcore. It's a high intensity, low impact workout that provides weight and resistance training to a high intensity beat. You'll work solo and in teams in deep and shallow water. 
When: 5:30 a.m. Tuesday and Thursday and 8 a.m. Saturday
Cost: You can download a free pass up to six times in one year. After that you can pay $10 to use the entire facility for a day if you don't want to purchase a membership. 
Info: Click here for info and schedules for all of the YMCA locations
Aquatic Exercise
What: High energy workout with modified movements for all skill levels. This class will get your heart pumping and your body moving.
When: 6:15 p.m. Tuesdays (check-in starts at 6 p.m.)
Lap swimming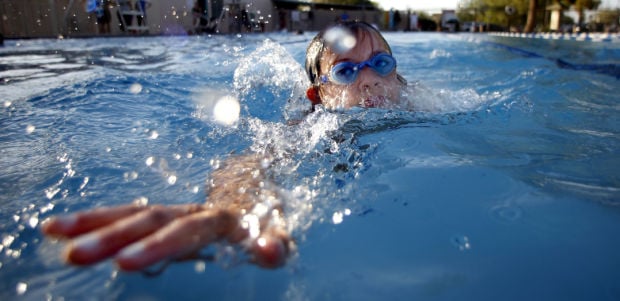 What: Most of the public pools have lap lanes roped off just for swimming laps. So, if group fitness isn't your thing, grab some goggles and swim for 30 minutes.
When: Depends on the pool you're going to. Click on the links above for a schedule
Cost: $2 for city pools and $3 for county
Water Pilates
What: Pilates improves core strength, flexibility and balance and can help with back pain and other chronic ailments. In this class, you'll do Pilates movements in the water. 
When: 9:30 a.m. Monday, Wednesday and Friday