Two 20-somethings went to Breakers Water Park to relive childhood memories. Spoiler: Not much has changed but the slides are just as fun. 
We (Alicia and Sam) got beaten up by the waterslides and pretended to be mermaids in the wave pool — there was lots of floating and handstands.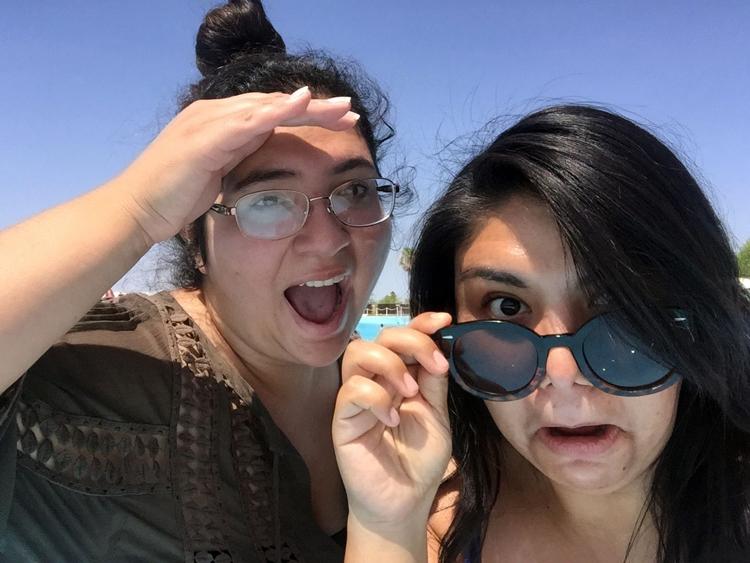 And while we can't say we're pros at this whole water park thing, we definitely have some tips and experiences to share. So get ready guppies, we're going swimming!
Before you go
There are plenty of options to help you avoid paying full price, which is great because we're all about having money for an Eegees stop on the drive home.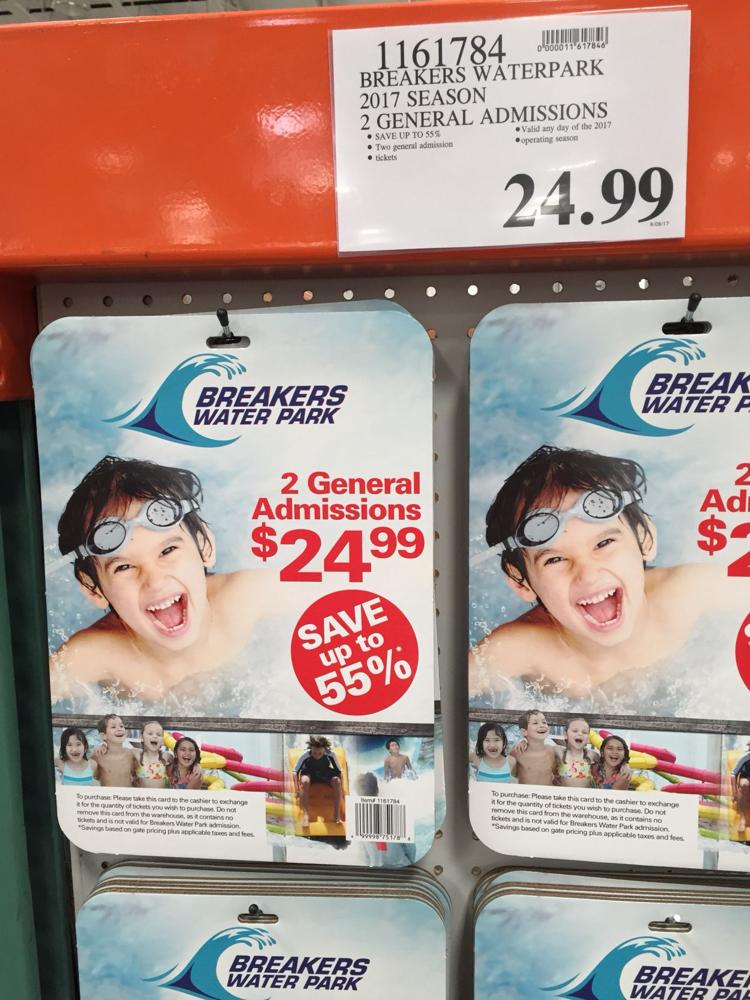 Regular child admission, ages 4-11, is $19.99, and adults are $26.99. It's a little on the pricy side for us, so we managed to snag discounted tickets at the Costco located in the Tucson Market Place — two general admission passes for $24.99. Now that's a steal, people!
Breakers is also offering some cool deals just in time for the end of summer. Right now you can get admission into the water park for $17.99 and it includes a free souvenir cup. You can also pick up season passes for half the price. 
Pro tip: Take the extra five minutes to double-check what you've packed. Breakers has a gift shop where you can pick up all of the things you've forgotten but do you really want to buy an overpriced pair of swimming goggles? Here are some essentials we recommend:
• TOWELS: Alicia forgot hers and we had to go back to get one. 
• Sunscreen: You don't want to be a red tomato after you leave. SPF it up. 
• Sandals: You will be walking around. Some paths are shaded but there are also some spots that could be hot, hot, hot on the feet. 
• Money: You might want to use a locker, rent a tube or grab something to eat. 
First impressions
Sam: The last time I went to breakers was about ten years ago, but it's cool because everything there looks the same as it did when Rhianna's song "Umbrella" was topping the charts. It was nice seeing families splashing around and hanging out, totally brought back memories of spending all day at the water parks as a kid. Also, who else misses Justin's Waterworld?! 
When you enter the park the first thing you see is a large plaza with a little water fountain in the middle — I feel like I'm in Italy right now. There are locker rooms to the left and a food section to the right where they sell pizza and hamburger type stuff. They also have an ice cream shop, it wasn't open when we were there, but I'm sure I'll be back for some rocky road.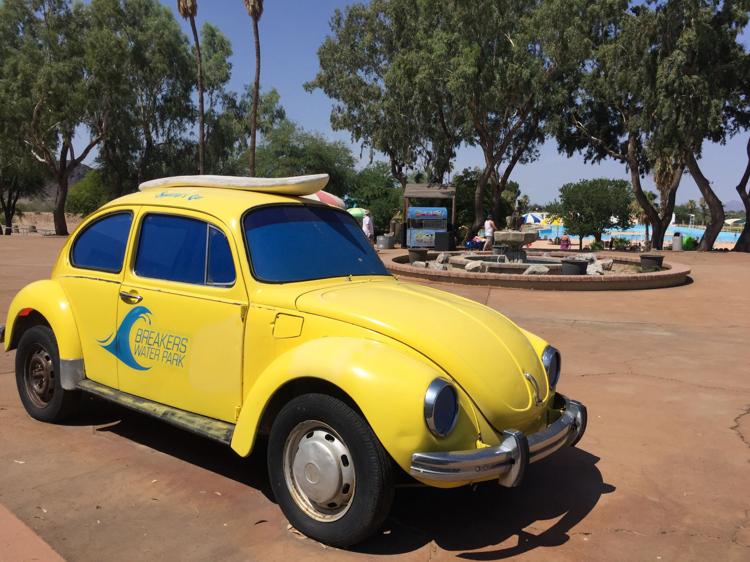 You'll also spot a cute old Volkswagen Beetle that's parked in front of the gift shop. Right next door you can pick up an tube to ride in the wave pool ($8). 
Sure, this place isn't Disneyland, but I'm still happy to be here. I think any water park will do when it's 110 degrees outside.
Alicia: It was everything I remembered it to be, but why does it feel smaller? 
I remember going as a kid and thinking it was the coolest place on the planet. Fast forward 10 years later and everything is exactly the same. You'll feel like your kid self again. 
It was weird being back as an adult but, like Sam said, it was a nice way to beat the heat. 
Waterslides and other attractions
Sam: Breakers has a number of things to do for all ages, which is great if you're taking the whole family. 
There is a section for the little ones called Captain Kidd's Surfari that features a large kiddie pool, mini water slides and a splash pad. 
Close to this side of the park, they have a new attraction called the Explore Aquarium where you can splash and hang out with stingrays. That's right, you can swim with stingrays — for an additional cost, obvi. It wasn't open when we were there, but it looked like they were filming something to show off the new feature.  
In the center of the park is the wave pool, and I'm all about the wave pool because it's the beach of my dreams. There's no sand to get stuck on my feet, no sharks to worry about and there's a better chance I'll survive if I happen to get swept away.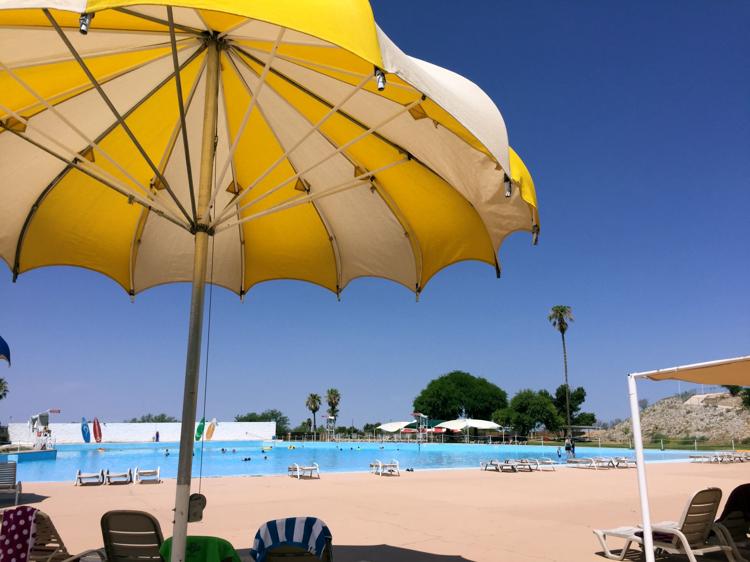 As much as I could spend all day floating in the wave pool, Alicia suggested trying as many water slides as we could. I don't know about you, but I really value the bones in my body and didn't want to break my arm as I smacked myself into a slide at a high speed, but for some reason I said yes.
We tried out Splash Canyon, which is more for everyone, and after yelling "I hate this" on the first slide, I basically felt ready to take on the second one.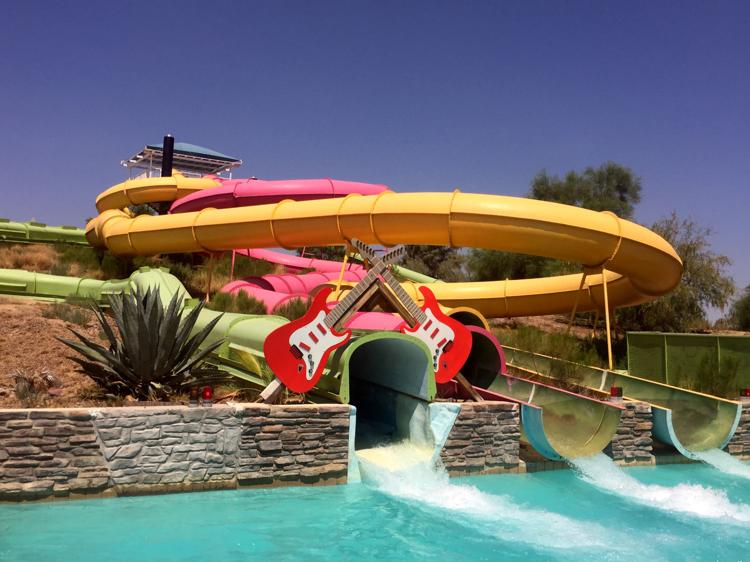 We also went to the Bonzai Pipeline, which had three water slides open for thrill seekers. My fave was the Rock slide, it has cool guitar cutouts on the outside and flashy lights on the inside. 
Alicia: Omg, Sam. Way to tell the people what they want to know. I would like to add that I have bruises and I was sore the next day. 
The slides are intense. You have to be okay with small spaces and being thrown into water at rapid speed. It was fun, I guess. We slid down almost all of the slides and cried when we got off. We're too old for this. (Pro tip: Bring your chanclas or shower shoes because you don't want to walk barefoot. We did it and regretted it immediately. Then someone told us that you can bring your flip flops or whatever on the slides with you, you just gotta hold them in your hands.)
The wave pool was rad. Get yourself a donut to float on, catch some rays and let your worries slip away. If you're going with children, they'll definitely enjoy themselves. The water goes from dipping your toes in, to doggy paddling for dear life in six-foot-deep waters. 
We weren't the only ones who thought the wave pool was rad last week ☝️
Would you go again?
Sam: I would love to spend more time in the wave pool, it's fun feeling like a mermaid, but I think it would have to be during a discount day. There are also plenty of neat public pools and splash pads around town that are a little more wallet-friendly if you can live without the crazy water slides.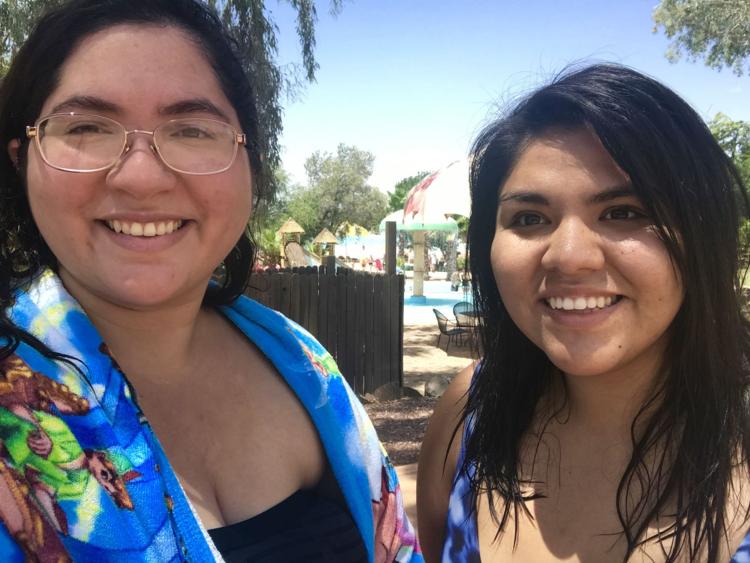 Alicia: I will only go if I there's a discount of some sort. I can't justify spending so much money at a park that my younger cousins might enjoy. 
Actually, I might definitely go back to swim with stingrays. They're bringing in stingrays for people to swim with and when Sam and I tried to check it out, some man yelled at us because it's not open yet. 
If you go
What: Breakers Water Park 
Hours: During July, the park is open from 10 a.m. to 6 p.m. every day except Monday.