Tucson is about to get a buy-sell-trade Lego store. 
Just think of it like Bookmans, but for Legos. 
On August 8-9, husband-and-wife team J.L. and Becky Burnett will celebrate the grand opening of Bricks & Minifigs Tucson, a resale Lego franchise with locations around the country. 
Minifigs, by the way, are mini figures, those little Lego people. 
The store at 6145 E. Broadway (near the Park Place Mall), will specialize in all things Lego, from Duplos for littles to collectibles like the Star Wars Death Star. 
Becky Burnett, 38, says you'll be able to buy both new and used sets, purchase pieces individually or in bulk and take home collectible minifigures — or build your own. Customers will also be able to purchase some pre-built collectible sets that will be displayed around the store. 
"With our certified used sets — maybe it's a set you had in the 80s — we may actually have it, and we would make sure all the pieces were there and then certify it," Becky says. 
Lego tables and bins will also give kids (or, let's be real, mom and dad) a chance to create a Lego masterpiece and purchase it on the spot.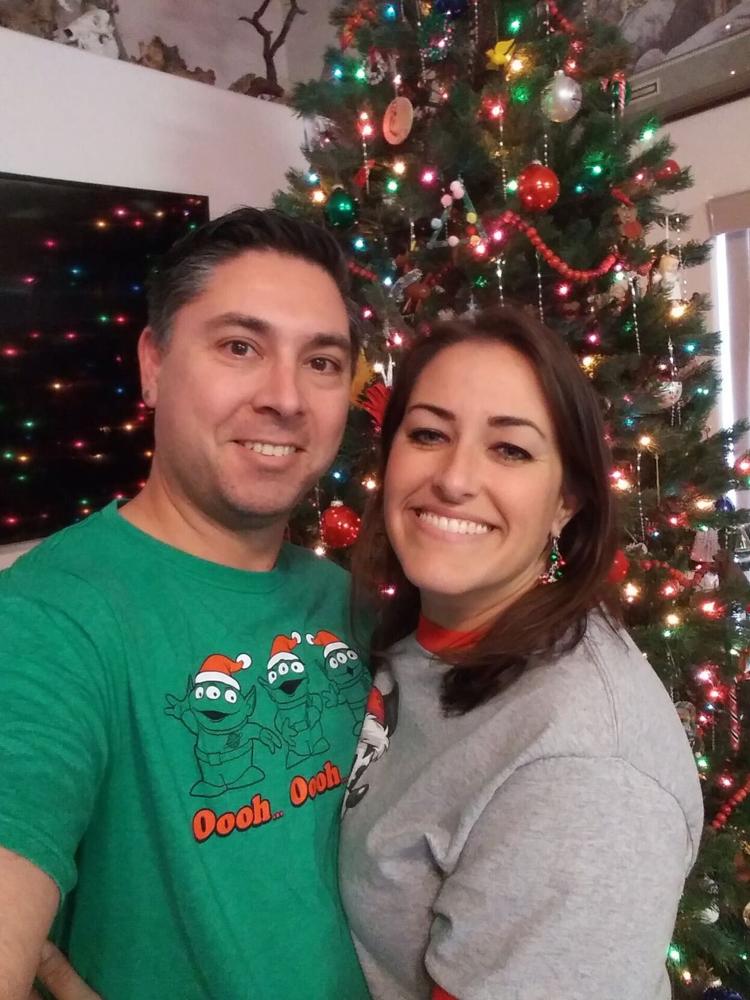 You'll also be able to bring in your own Lego sets or pieces that you have stepped on for the last time and trade them for store credit or cash. The store may even take incomplete sets as long as they're genuinely Lego products. No knock-offs allowed. 
"The other amazing thing about this ... is we have a birthday party room," Becky says. "So one example of a birthday activity, party guests could build a Lego car and race it down the derby track in the party room." 
The Burnetts also hope to eventually have monthly build events — like in December you build a tree ornament out of Legos. 
For now, they're just excited to open. 
"It's been a leap of faith," Becky says. "We have had to keep postponing and postponing and postponing to see what will happen, but we have gotten to a point where we can't any longer." 
They originally planned to open in March. You can imagine that didn't work out so well. 
When the store opens on Aug. 8, masks will be required. They also have hand sanitizer and gloves and are considering online store options. As for events, they're taking that one day at a time. 
A Lego store became the dream for the Burnetts after the couple attended a birthday party that featured a mobile video game truck. J.L. Burnett, 41, who has worked in the medical field for many years, was looking for a professional transition and began exploring other birthday party ideas for kids — particularly those that wouldn't rely on screens. 
That journey eventually introduced the couple to Bricks & Minifigs, which has a franchise in Avondale. So they took a road trip. 
"We know people drive up to Phoenix to go to the Legoland Discovery Center, and people drive to Phoenix for the Lego store," Becky says. "We don't have anything like that." 
Bricks & Minifigs checked all of their birthday party idea boxes: It's inside and therefore summer-proof. Legos have a STEM connection. And everyone can play. 
"You can still come in a wheelchair and experience it and not just watch your children playing on a trampoline or something..." Becky says. "Grandparents can bring in kids and they can have a spectacular time together." 
Her own kids — 9, 10 and 16 — are super excited. 
"They were into Legos before we started this journey," she says. "They're going to show up at school and be like, 'We own a Lego store.'" 
Bricks & Minifigs Tucson opens Saturday, Aug. 8 and will be open daily from 10 a.m. to 6 p.m.