When Lano Romero Dash was searching for ways to make women friends in the local arts community, she created Chick Magnet.
It's genius, really: An arts festival that literally pulls women artists together to show their work and make connections with each other and the community.
"I make art all the time, but I don't always have an outlet, so I was like I should have a show," Romero Dash says. "At the same time I was curious where all the other women in town were that were doing something similar because I was finding it hard to find my place in the arts community. As I developed Chick Magnet the right people really showed up who are of similar vibrations and maybe coming from the same place of having a lot of creative passion and creative potential and not having an outlet."
Creating Chick Magnet did exactly as Romero Dash hoped it would. She gained several new friends. Two of them — Sally Roundhouse and Sophie Baws — are also co-organizers of the event. 
The first all-women — anyone who identifies as femme — showcase was three years ago, and it's gotten bigger each year. 
This year Chick Magnet will feature work from more than 20 visual artists, seven bands, four poets and a dance performance. 
The event, held at 191 Toole on Sept. 8, will showcase the work of well known Tucson artists, as well as new artists that don't have traditional experience.
Marcy Ellis, whose artwork explores the connection of the female figure and her relationship to the natural world, will show her newest piece at the event. You've probably seen her work around town or on social media. If not, go here.
"One gift of being an artist is the opportunity to express in front of an audience," Ellis says. "Having the opportunity to express alongside a community grounded solely to promote the sweet sisterhood of the divine feminine is an honor. We must support each other in our hot little town. We're all we've got."
The theme of this year's festival is Plant Queendom, so 191 Toole will be transformed and decorated with creations made at public workshops leading up to the event. The goal is to make it feel like you are immersed in the art.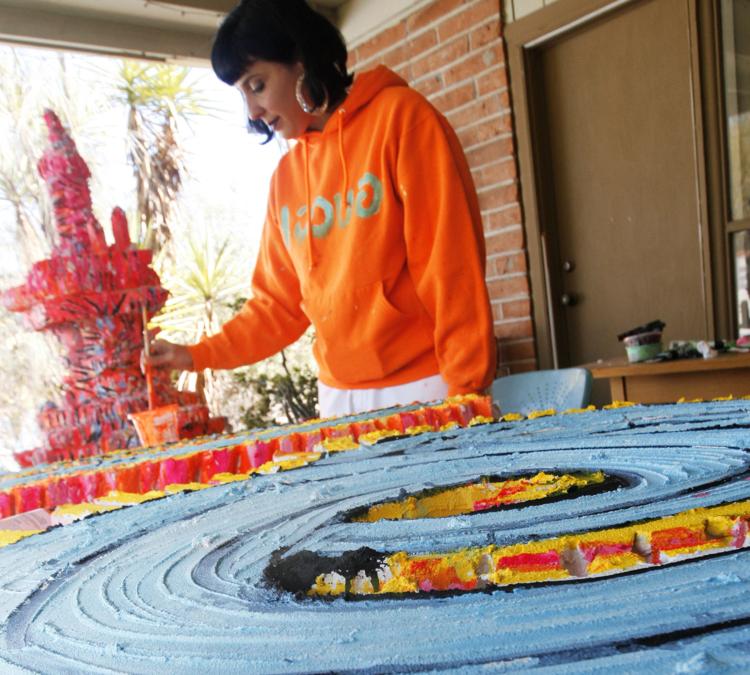 Lex Gjurasic, who created some public art pieces for the Scottsdale Public Library, will have some of her work on display and will be the emcee. She got involved with the project because of friendship.
"When Lano conceived of the idea I just happened to be hanging around," Gjurasic says. "In some ways it reminds me of an evolution of riot grrrl, like a next wave of girl power for the millennial set."
Chick Magnet relieves the pressure of having to create an artistic path as a woman, says Claire Meuschke, a poet who will perform at the festival.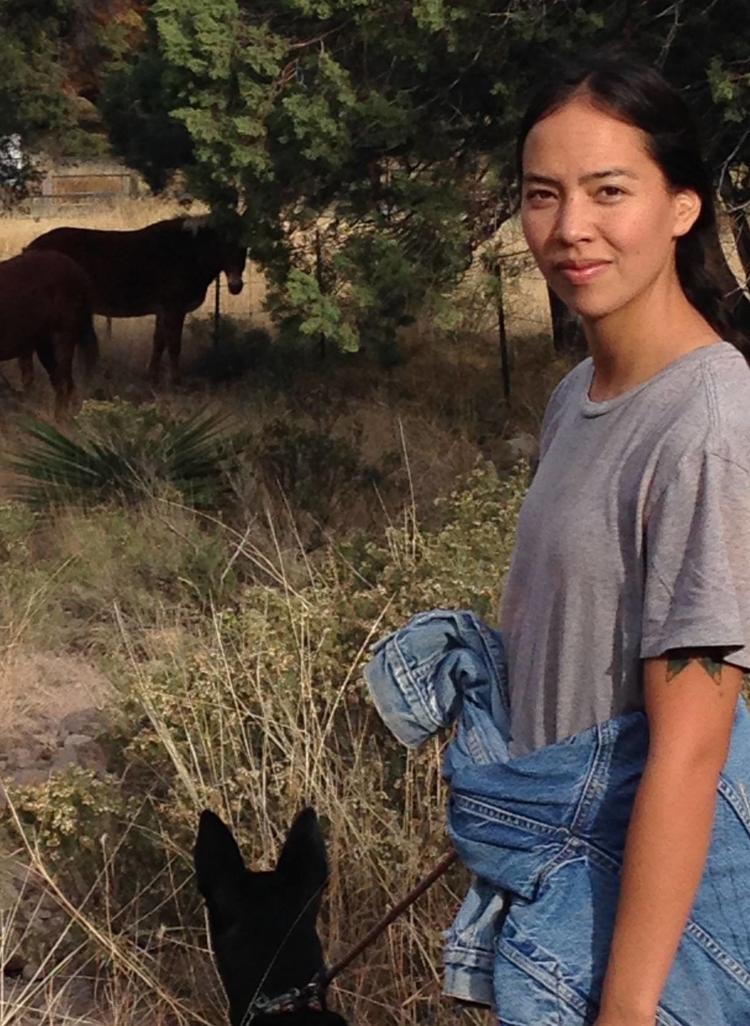 "While people speak of progress, it is difficult for womxn to get through the educational and professional spheres as autonomous and recognized beings. We grow up reading and seeing men as iconic authors, artists, and musicians, so the narrative and definition of what it means to be a performer becomes male-emulated," Meuschke says. "Womxn are often forced to navigate and carve out their own artistic paths. Chick Magnet provides relief from this extra labor that we are expected to perform every day. Chick Magnet provides a platform for us to not only be autonomous and iconic, but it allows iconic womxn to collaborate side by side, which is a rare and lush gift."
(That x isn't a typo. The term womxn is being used to include those who identify as female, not just those who are biologically female)
To be clear, the show is for everybody to attend. 
"It's not an all girl's club where we're man haters or anything," Ramos Dash says. "I just think it's really powerful to provide space where women can gather in a noncompetitive way where we're building stuff together...Some people see it as a women-led event and think they can't come because they're male or trans, but I want it to be clear that everybody is welcome."
Details
When: Saturday, Sept. 8, 6 p.m. 
Cost: $7 advance; $10 door