A local nonprofit hopes you'll leave their next event feeling inspired to create your own "sustainable oasis" at home regardless of experience level or budget.
The in-person tour will run from 10 a.m. to 3 p.m. on Saturday and will also feature a guided bike ride between the tour sites, which will be led by another local nonprofit, Bicycle Inter-Community Art & Salvage.
Tour tickets cost $15, but Watershed Management Group offers a sliding scale for community members with limited income.
If you're unable to attend the tour in person, Watershed Management Group is offering a virtual option for registrants, where you can watch a video playlist of guided tours of the homes in Tucson and the Phoenix area.
The homes on the tour include sustainable features such as solar energy panels, rain tanks, composting toilets and pollinator-friendly gardens and landscapes.
Luckily, #ThisIsTucson got the inside scoop on one of the homes featured on the tour.
A little oasis in midtown Tucson
A typical Southwestern brick house with a lush green rain garden in the front yard sits quietly in the heart of midtown Tucson. But there's nothing typical about the home in this neighborhood. 
The home is a little sustainable oasis in Tucson.
Owned by Watershed Management Group cultural ecologist Joaquin Murrieta-Saldivar, Ph.D., and his wife, Christian Aguilar Murrieta, since 2015, the duo has spent the last five years converting their traditional home into a productive space that serves as a "shelter for nature and life in central Tucson," Joaquin says.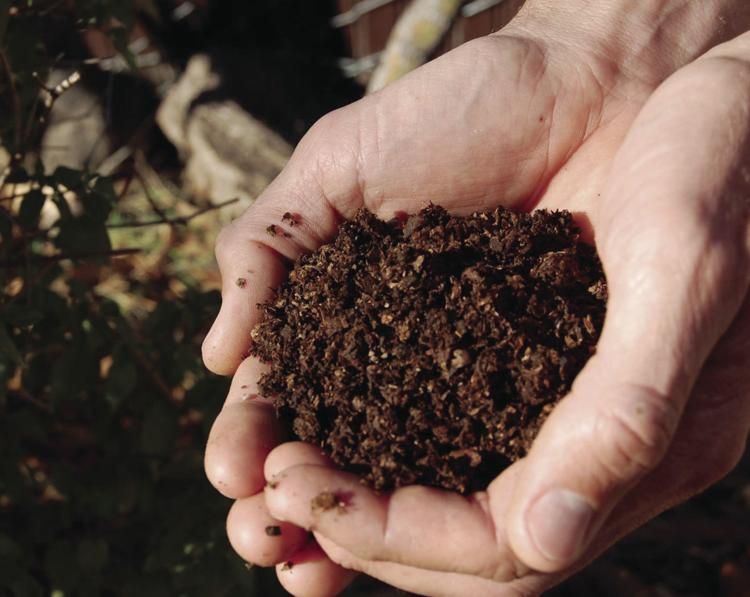 On the day of our interview, I was patiently waiting for Joaquin in his front yard when a bright blue Vespa sped passed me and quickly parked on the front porch. Donning a black motorcycle helmet and a light pink button-up shirt, Joaquin hops off of the Vespa and says:
"Elvia! Did you bring the hard questions?"
"Only the hardest," I say.
We shared a laugh as he walked me to the backyard, where his wife Christian was casually lounging on a hammock.
The backyard is filled with vegetable gardens and various plants including sunflowers, hibiscus and towering Palo Verde trees. There's also a chicken coop, wood-fired pizza oven, plant nursery and rabbit pens where the couple's two cream-colored rabbit brothers, Concho and Conchito, live separately because they don't get along.
Despite the cuteness of all the furry friends, the home's true stars are the sustainable features.
Joaquin and Christian's home is fully solar, features multiple water basins to collect and harvest rainwater and houses a 2,500-gallon water tank. Some of the more unique features include an outdoor shower and composting toilet that the couple utilizes to make fertilizer for their plants.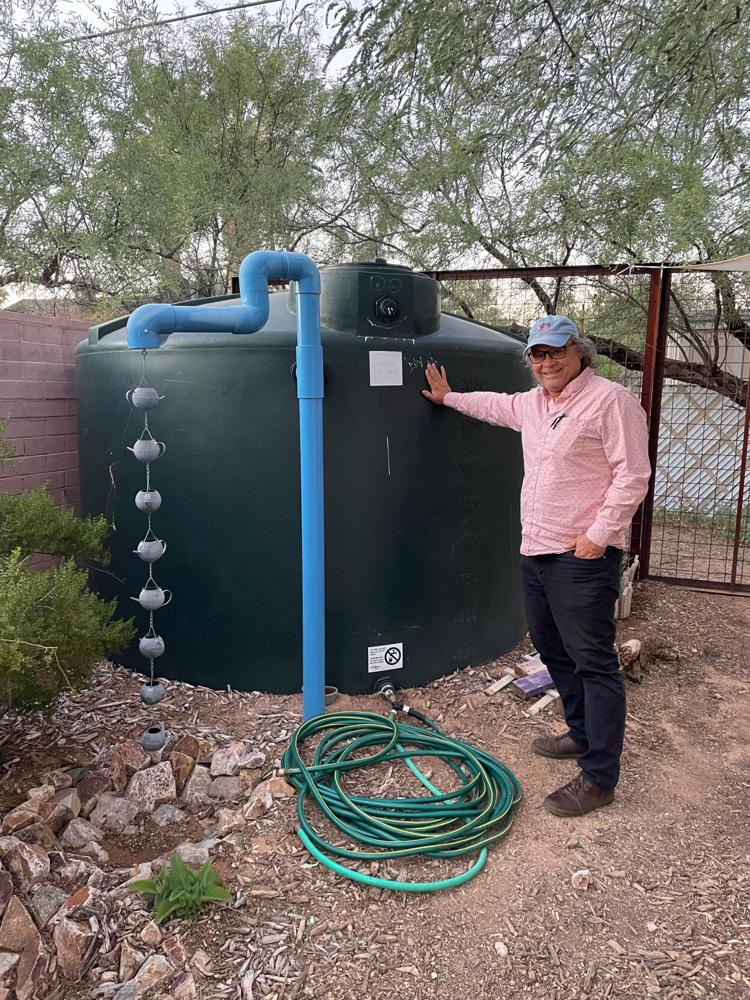 By having a productive home, the couple hopes to "bring the Sonoran Desert back to where it belongs, which is here," Joaquin says.
Tucsonans use about 80 gallons of water per day per person, Joaquin says. So if Tucson reaches a population of 1 million, that will be about 80 million gallons of water that the city has to move, which makes him question, "Can we do better?"
Currently, the couple uses about 56 gallons of water per day per person, thanks to the sustainable features of their home.
As a part of the Watershed Management Group's 50-year vision, the organization hopes to get residential water use down to 40 gallons per person per day by 2040.
Becoming a sustainable and productive home takes time, Joaquin says. "You don't have to do it all at once. I mean, this is five years in the making."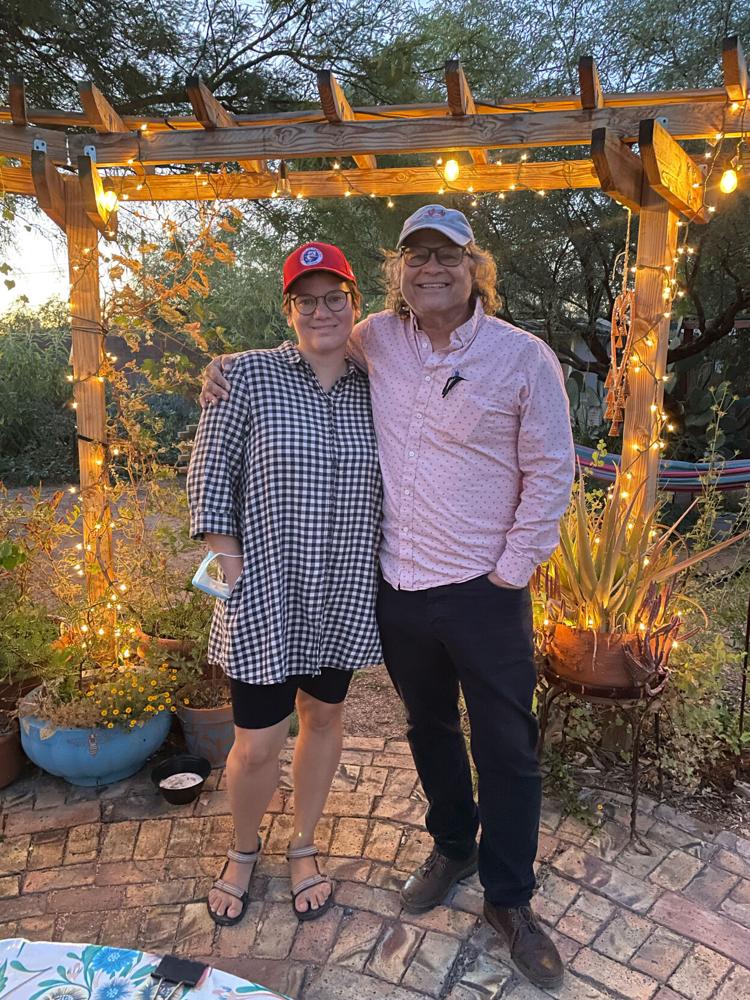 Inspiring the community to bring nature back to the city
The couple began their sustainable journey by creating a basin for a rain garden in the front of their home. Now, the gardens help guide stormwater from the street into a basin that can capture up to 1,000 gallons of water. Because of the basin, the stormwater creates a lot of humidity in the front of the home, allowing the garden plants to thrive.
"It's pretty cool to see and to have a biodiversity of plants that provide different colored flowers," Christian says. "And at the same time, the plants provide food for pollinators and there are other animals, so that brings a lot of life into the garden."
This past spring and summer, Joaquin and Christian said they were able to witness the entire Monarch butterfly cycle, which led to hundreds of butterflies in their front yard.
With the magic of the Sonoran Desert thriving around their home, they just had to share their love and appreciation of the desert with the Tucson community on the Desert Living Home Tour.
The Sonoran Desert holds a special place in the couple's hearts as they are both native to Mexico. Christian is from Baja California and Joaquin is from Hermosillo, Sonora.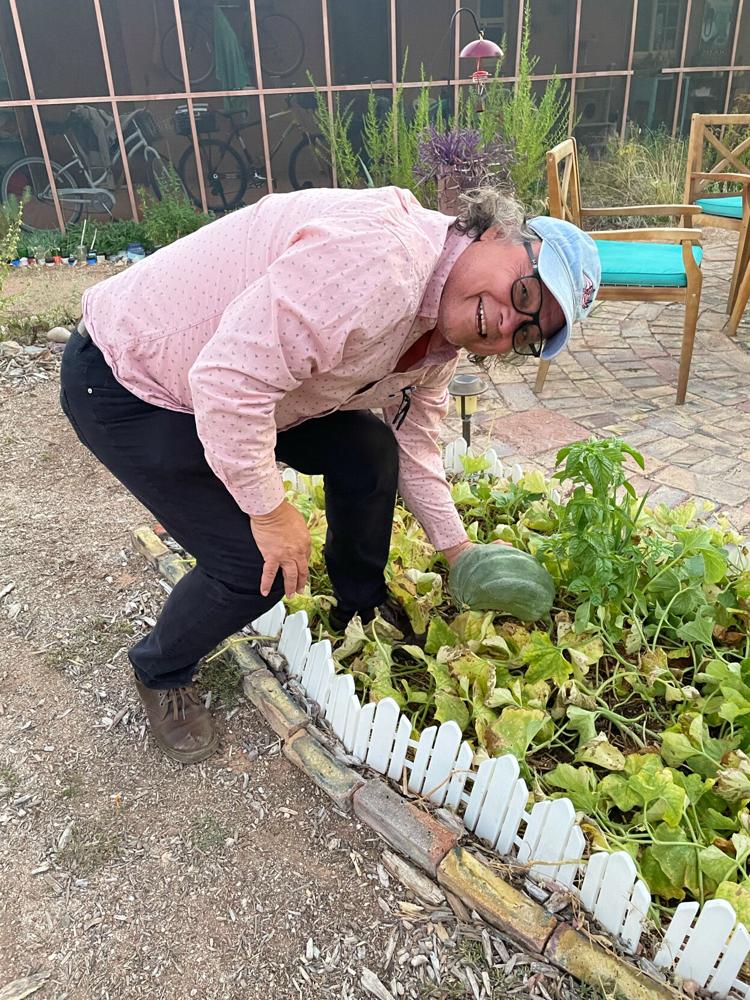 The couple decided to participate in the Watershed Management Group's Desert Living Home Tour four years ago and have remained a part of the tour ever since.
"The tour is a fun way to share and to see that anybody can do it, it's not a hippie thing, it is a fun way of gardening," Joaquin says. "It's a way of inspiring people to bring nature back to the city where it belongs and it's a way to take action. Action in the sense of changing the way we treat nature in urban environments."
Their favorite parts of being on the tour are getting to see the same people return every year to check out what's new at their home and hearing from community members who are just starting the change to sustainability.
Living sustainably is constantly evolving and there are always new features you can add to your home to make it more environmentally friendly, because, after all, "water should be balanced between humans and nature," Joaquin says.
In the future, the couple would like to add a bicycle pump to the outdoor shower in the backyard, utilize the gray water from the kitchen to provide more humidity to the outdoor plants and, of course, continue to plant more flowers and trees native to the Sonoran Desert.
"The happiness and the reward that you get of living in a sustainable way, you don't sacrifice anything, you gain a lot," Joaquin says. "It's rewarding, it's very affordable and you can do it. It doesn't cost that much money and having flowers all year round around your house... It's a wonderful thing."