Libby Hays asked her husband to help her make a custom bed for her 40th birthday. So, they looked for a class to help them out. Something quick and easy.
"That idea snowballed, I guess, into him helping me build this business," said Hays, a lifelong artist. 
The new east side art studio is called The Craft Revolt, and the Hays family considers it a "revolt against technology."
It's a place where the community can come together to take inexpensive art and craft classes together. And get away from screens. 
"It started with the idea that my dad always used to work in the garage. And my husband's dad built his house from the ground up," Hays said. "And we started talking about how people nowadays are so busy. People are working or shuttling the kids around. We don't get a lot of time to work in the garage or work in the art studio. I remember my mom always sewing or knitting or painting and I feel like we're kind of losing that."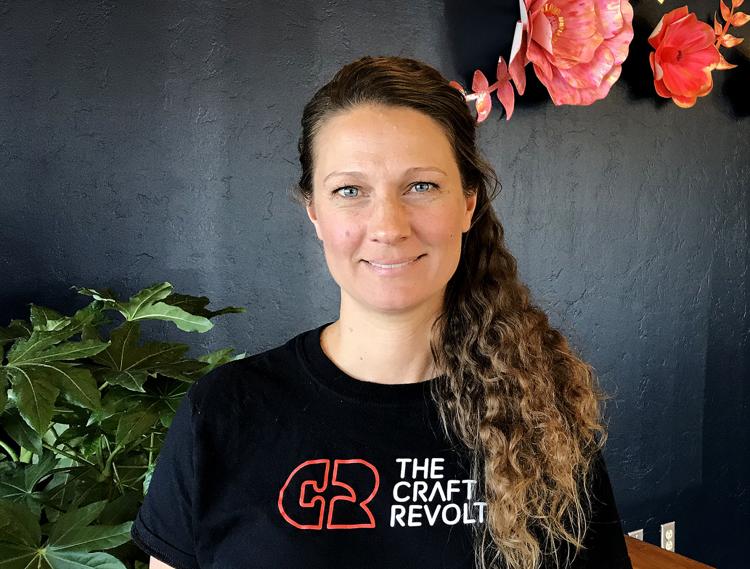 The Craft Revolt, 7545 S. Houghton Road, is more than a business. It's a movement to get back to handicrafts and making things for people.
You can learn how to draw and paint, do embroidery, macrame, light woodworking and more. Some classes are more of a step-by-step style, like the popular paint-and-sip parties (they'll have a BYOB license soon), and others are for more experienced artists. 
You can even request a class if there's something you want to learn. Between the 10 ladies who teach classes, someone will know how to do it, Hays said.
"It seems like right now is a good time," Hays said. "There's sort of a makers movement and craft fairs and people are getting back to embroidery and macrame and there is nothing like that on this side of town."
Most of the two to three hour adult classes will cost $35. 
There are also series classes that will range in price from $120 to $160. The upcoming oil painting series comes with a kit of recommended supplies to take home.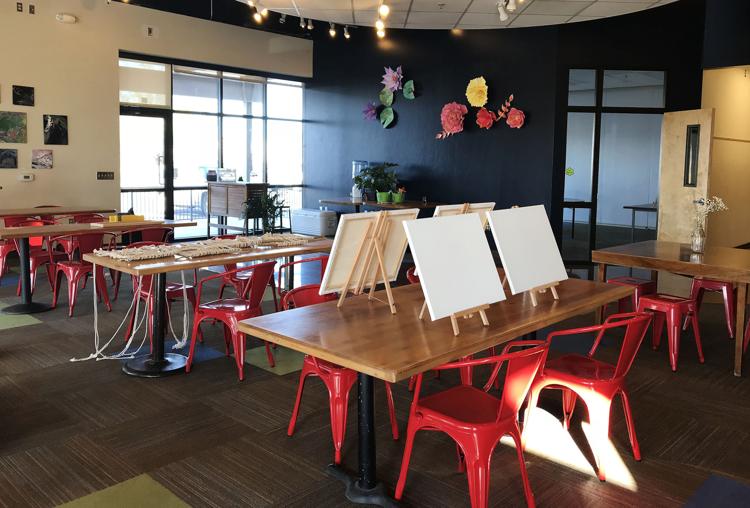 Hays, a former elementary school teacher, will also offer summer camps for children. There will be 10, one-week camps on a variety of topics such as book building and animal habitats — all with a little education and a lot of art.
The Craft Revolt currently offers after-school classes for children in painting and mixed media. Each 90-minute class is $15.
"The idea is they come multiple times and build their skills, but I know parents have a lot of things going on or something comes up or maybe they don't want to buy the whole month, so we made it pay as you go. But we recommend they come for a month and see their skills improve," Hays said.
After-school classes are currently offered from 3 to 4:30 p.m. on Tuesdays and 3 to 4:30 p.m. and 4:30 to 6 p.m. on Wednesdays. 
You can also host a party at The Craft Revolt, both on-site and off. There's room for about 60 people in the studio. And they'll create craft ideas specifically for your party. 
"For some of the people, I've encouraged them to join our Pinterest boards and give ideas and we get a feel for what they're interested in and we create something for them," Hays said. "For instance, one group is having a party with a 'Brown Bear, Brown Bear' theme so I'm gonna put up different craft stations for different ages around that theme."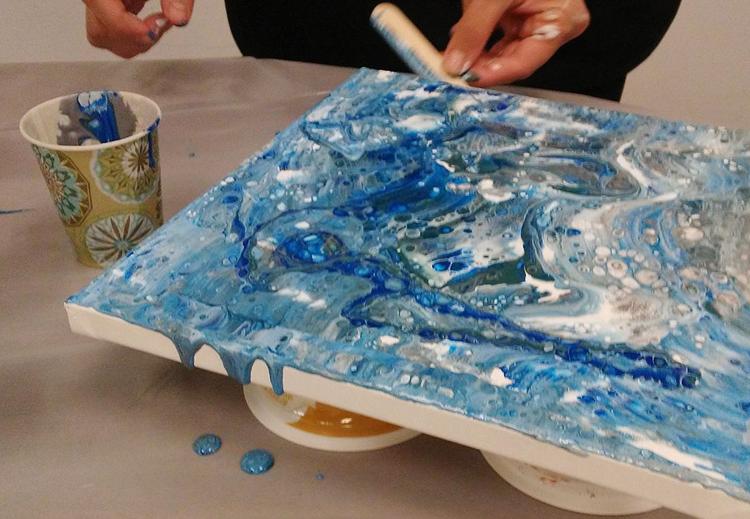 Upcoming events
The kiddos will learn how to draw and paint with different media including acrylic paint, watercolor, pencil, oil pastel and more. Children under age 7 must have an adult present. Project requires at least a 40 minute attention span.
When: 3 to 4:30 p.m. Wednesday, Feb. 28
Full Moon Lighthouse Painting
You'll receive supplies and step-by-step instruction on how to paint a full moon lighthouse scene. 
When: 6:30 to 8:30 p.m. Thursday, March 1
Dirty Pour Acrylic Painting
It's like adult finger painting. You'll use special paint and glazes to make a fun piece of abstract art. 
When: 6 and 7 p.m. Friday, March 2
Learn step by step how to create a pretty macrame wall hanging. Great stress relief.
When: 6 to 8 p.m. Saturday March 3
Cost: $35 (all supplies included)
---