If you've ever been told by your doctor to eat more veggies, maybe it's time for a visit to the farm-acy.
Some Tucson families will be doing just that Saturday after being given an actual prescription to attend the Tucson Village Farm to learn about the importance of healthy eating.
"It's sort of like Candyland," said Elizabeth Sparks, a 4-H agent at the farm. "We're calling it Veggie Land and people will go around the farm from one station to the next doing things like learning about sugary drinks, tending to the chickens or making healthy recipes."
The event is part of a program called FARMacy where El Rio Health Center doctors write a prescription for at-risk families to attend Tucson Village Farm.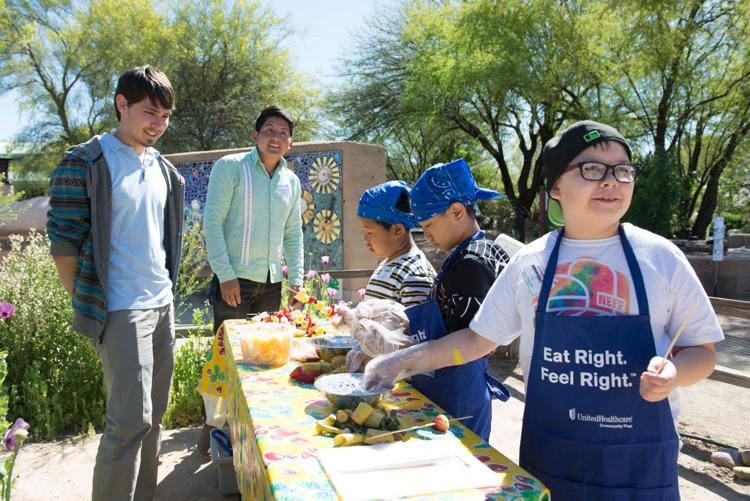 FARMacy, which is funded through the Haury Foundation at the University of Arizona, is designed to help prevent childhood obesity, Type 2 Diabetes and other nutrition-deficit health problems.
"We started piloting the FARMacy program in the fall," Sparks said. "We've only done it a few times, but it's been very successful. Families and doctors love it."
No prescription to go? No worries. The event is open to the public and families are invited to attend. 
If you go
When: Saturday, Feb. 17, 9 a.m. to noon
Info: The farm is also hosting a service day during the same hours on the west side, where families can volunteer to help with farm chores, participate in family activities and eat farm-fresh veggie snacks.