Around this time last year, the Tucson Festival of Books announced its cancellation due to concerns surrounding coronavirus — the first major Tucson event to do so.
But event organizers didn't want to let another festival pass by.
The 2021 Tucson Festival of Books will take place Saturday, March 6 and Sunday, March 7. And this year, it's entirely virtual.
"We're really excited about it — it's a different festival than we're used to presenting, but it's exciting nonetheless," says the festival's executive director Melanie Morgan. "We've got fantastic authors — and some of those authors never would have been able to join us in person."
"Everybody's kinda in a similar situation and we're all looking for things to do and looking for happy things in the world," says marketing director Meghan Reinold. "And we realize the need with the authors. They don't have a way to get out there and promote themselves."
Morgan says she owes a big "thank you" to the sponsors who showed continued support toward the festival, despite its cancellation last year.
"Without those groups, the festival wouldn't be able to continue," she says. "This is a community festival and is supported by the community. A lot of them really stretched to make sure the festival continues to happen, so we really owe the Tucson community a huge debt."
The festival, which more than 200 volunteers help put together for 2021, is broken down into a few pieces — a Friday night kickoff event, dozens of author presentations, an independent authors pavilion and an exhibitor marketplace.
"Even though it's virtual and not in person, it's been great to get everybody willing to come and do this," Reinold says. "It's a great thing we think we can do for the community."
Authors of many genres
More than 150 authors are set to present at this year's Tucson Festival of Books.
"We have Dean Koontz, who has never been able to join us in person," Morgan says of the best-selling suspense author. "That's going to be really exciting."
Morgan says she's also especially excited for Chuck Palahniuk, who wrote "Fight Club."
There's also Garry Trudeau, the mastermind behind the Doonesbury comics.
"People are really excited about him," Morgan says.
Julia Quinn is also slated to make an appearance. She's the author of the "Bridgerton" series, which inspired a Netflix show and became a massive hit.
"She's about as buzz-worthy as it gets these days," Reinold says.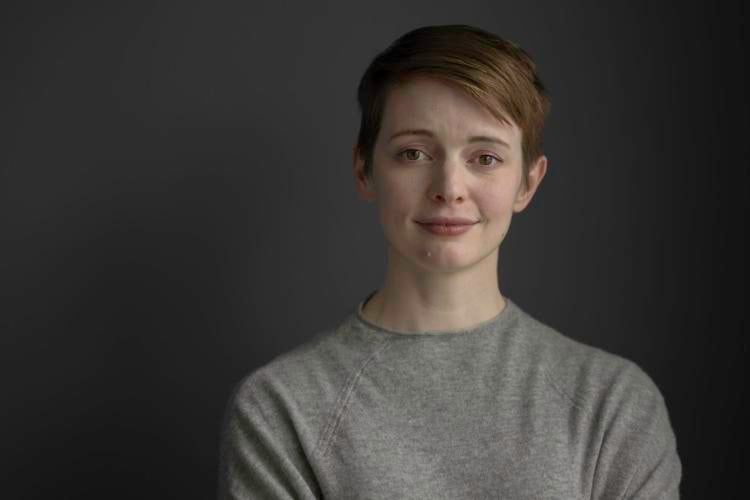 There's also Pulitzer Prize winner Jane Smiley, National Book Award finalist Emily St. John Mandel and the FBI's former assistant director for counterintelligence Frank Figliuzzi. 
A number of international authors will also be at this year's event — something that typically doesn't happen due to the cost of international travel. A few of those authors are Anne Applebaum, appearing from Poland; Ann Cleeves, appearing from England; and Paola Escobar, appearing from Colombia.
And, of course, there are many authors who have been to every festival. This year is no exception for J.A. Jance, Thomas Perry and Luis Alberto Urrea.
"They never miss a year and they're always really great," Morgan says. "There's lots to be excited about there."
The festival's website will have a registration link for all the author panels which will lead attendees to sign up through a platform called Crowdcast. More about that below...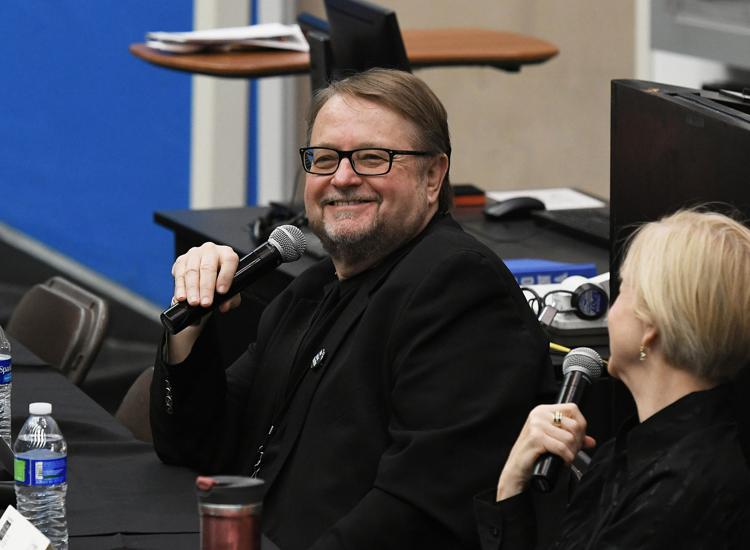 Other events to expect
At a normal festival, you'd walk down the University of Arizona Mall and be greeted by dozens of exhibitors from book stores to nonprofits — and even booths for #ThisIsTucson and the Arizona Daily Star.
An exhibitor marketplace will be hosted on the festival's website through March 26. Some of the exhibitors might even host their own livestreams during the festival — doing presentations such as readings or discussions, Reinold says.
There's also the indie authors pavilion, which is similar to the exhibitor marketplace — a listing of independent authors, who will also have the opportunity to livestream.
"They have the opportunity to showcase their own websites, sell their books, showcase their social media channels," Reinold says.
And to kick off the festival on Friday, March 5, organizers are hosting an hourlong event hosted by author and NPR host Scott Simon, with entertainment by Willy Vlautin. 
Simon will present fiction author Lisa See with the Founders Award — which she was supposed to receive at last year's festival. There will also be a discussion with U.S. poet laureate Billy Collins.
The event starts at 5:30 p.m. and is open to everyone. A link to join the event will be available on the festival's website later this month.
Technical things
"The hub of everything is obviously our website," Reinold says.
Attendees will need to register — which is free — to watch any of the panels or livestreams. A link will soon be posted on the festival's website, which will lead attendees to sign up through a platform called Crowdcast.
Attendees only have to register once — you don't have to worry about registering for each individual panel you want to attend. Once you're signed in, you'll be able to scroll through the panels to find the one you want to watch.
And while there's no deadline to register, it's best to register ahead of time to make sure everything is working properly.
Each panel will fit 1,000 attendees. While watching live, you'll have the chance to submit questions to authors, similar to the festival's in-person panels.
"We know people aren't going to be sitting in front of their computers for 20 hours that weekend," Reinold says, adding that replays will be available in case anyone misses a live presentation.
Plus, you can watch as many sessions as you want — even if they have conflicting times.
"We hear from a lot of people that there are so many fantastic sessions, they often want to see more than one that are happening concurrently," Morgan says.
"That's kind of a benefit that you don't have (with the normal festival). You don't have to choose (with the virtual festival)," Reinold says. "You can do either or both or all."
Another benefit of going virtual is that attendees can tune in from around the world.
"Obviously we have a lot of people travel into Tucson for this event, but I think even with some of the programming we've done before this event, we've seen a lot of people — some from all over the world but from all over the country — tune into watch," Reinold says of past virtual sessions the festival presented amid the pandemic.
"The (University of Arizona) works really hard to make the festival accessible for everyone," Morgan says, but there are still some people who aren't comfortable going out or can't make the festival work with their schedule.
Morgan says that's a perk of this year's festival being entirely virtual — people can tune in wherever, whenever.
"In our future, 2022 will hopefully be a physical festival," Reinold says. "But I don't see us stopping these kinds of virtual events. Not everybody loves it, but there are a lot of people who do."
Random tips to keep in mind
Register for the festival ahead of time
Here's a helpful video on how to set up your Crowdcast password
And one more helpful video...
Use the Q&A box early on if you have any questions as moderators might not have time to get to the ones at the end
Try a different browser — Google Chrome and Firefox are said to work best — if you're having problems logging in. Keep in mind that some tablets and phones won't allow access to the chat and Q&A features
If you have technical issues, try reloading your browser 
Be aware that the battery of your device may die quicker than usual, so have your charger nearby
If a presenter is having technical issues, organizers will post in the chat to let attendees know 
Plan your day ahead of time so you know which sessions you want to watch live. Schedules can be found on the festival's website