Ask any diehard "Hamilton" fan what led them to the Tony Award-winning hip-hop musical and not one of them will say they were searching for a history lesson.
But don't be surprised if when you mention "Hamilton" they start singing "The Schuyler Sisters" or "Satisfied" or practically anything from the soundtrack that all of them will confess they've listened to so much they can sing every word.
"The music itself, I can't get enough of it," gushed Tucson native Nikki Sanchez, a social worker who practically memorized the soundtrack long before seeing the show live for the first time a few years ago.
Sanchez falls into our category of "Diehard fan;" she's seen the show live four times and has plans to see it three more in the next three weeks. The other fans have less of a relationship with the show but their devotion is just as strong.
Diehard fan
Sanchez's friends advised her to listen to the soundtrack before she saw the show live so that she could follow the storyline.
"I was happy that I did it because I did understand it a lot more," said Sanchez, who described "the little things" that composer/writer Lin-Manuel Miranda did with the music as "pure genius."
"He attributes music styles to characters and he brings it back to those characters," she explained. "The music is just so amazing that after that I found myself looking into more information into Alexander Hamilton, I tried to read the book that Lin-Manuel based the musical on" — Ron Chernow's 2004 biography "Alexander Hamilton" — "but it was super long and I didn't get very far."
Sanchez said she has tickets for three Broadway In Tucson performances including one she will attend with her mother.
Encore
Avery Bennon has mom Stacey to blame for her love of "Hamilton."
"I remember one of my mom's friends loaned her a CD that had the songs on it and I listened along and started getting interested in the music," the 15-year-old University High School sophomore recalled.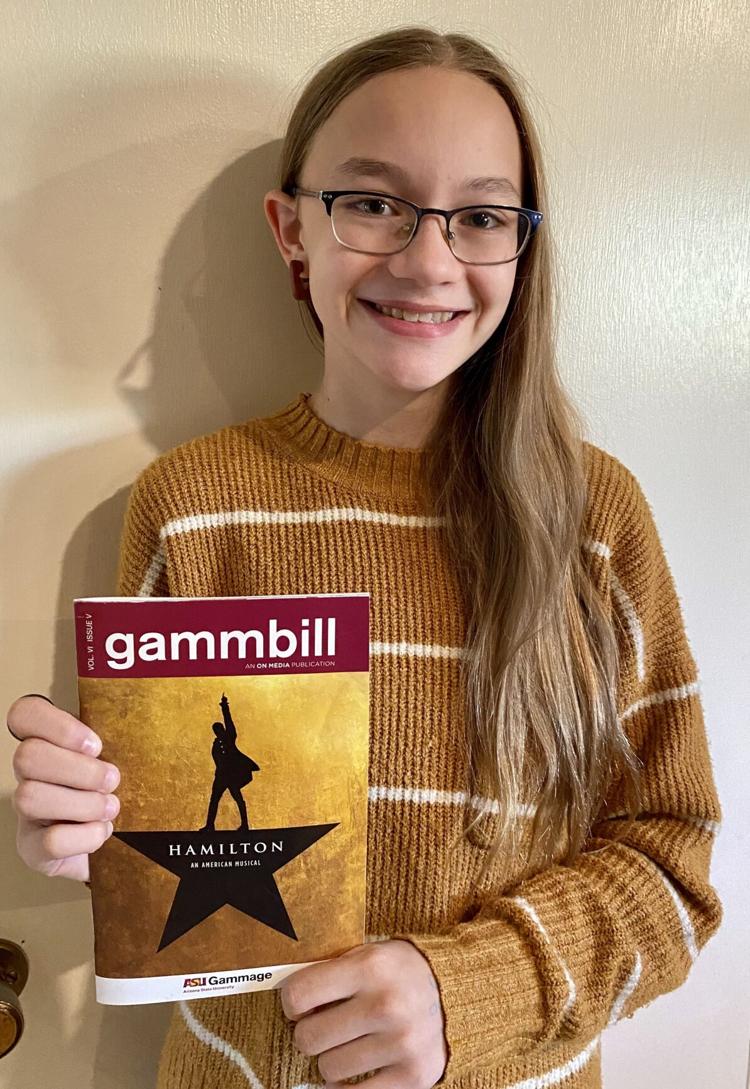 She remembers begging her parents to take her to see the live production when it came to Arizona State University's Gammage auditorium a few years ago.
"My parents surprised me with tickets," she said, remembering how the family sang the soundtrack on the drive to Tempe.
"It was kind of crazy. We were listening to the soundtrack all the way up to Phoenix so it was kind of interesting hearing the actual actors' voices being different than the cast. But it was still amazing," said Avery, who has a role in University High's latest production "Law & Order: Fairytale Unit."
Avery will be in the "Hamilton" audience on Thursday, Nov. 18.
Newbie
Adam Sommers didn't go looking for "Hamilton;" it kind of found him.
The Gregory School sophomore, who is active in his school's theater productions and will compete later this month in the Arizona Thespian Festival in Phoenix, was turned onto the hip-hop musical by Avery when they were in middle school. At Avery's insistence, Adam gave the soundtrack a listen and that was that.
"I just kind of got a little obsessed," the 15-year-old confessed.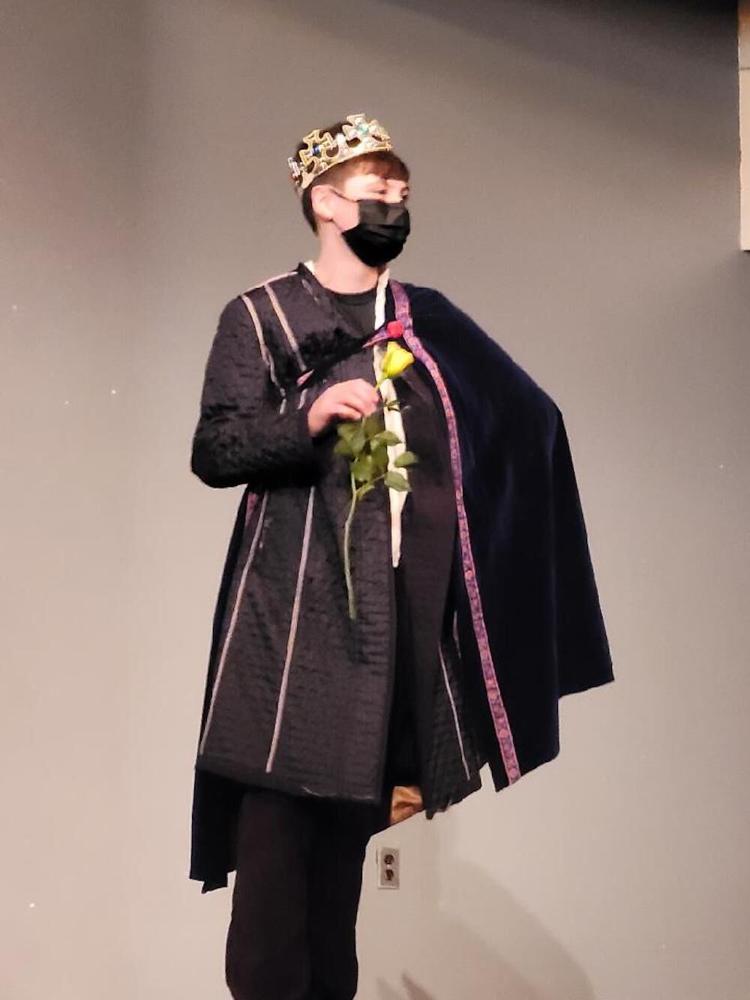 He watched the Disney+ presentation of the original Broadway cast production and that sealed the deal.
He and a friend will see the show Nov. 20, which "I think will be really fun," he said. "But I was hoping just a little bit that it would be the original cast, but I knew that wasn't an option."
COVID distraction
Scott Blades needed a distraction from the world in summer 2020.
When Disney+ started airing the film version of "Hamilton" featuring the original cast including Lin-Manuel Miranda, Blades found something to take his mind off the political and social unrest swallowing up the country and Tucson.
"It came at the perfect time for me ... during that super tough time when we all needed a distraction to take our minds off what was going on," said Blades, executive director of Tucson Interfaith HIV/AIDS Network. "To be honest, I didn't understand all the buzz … How exciting could it be? It's about politics and history."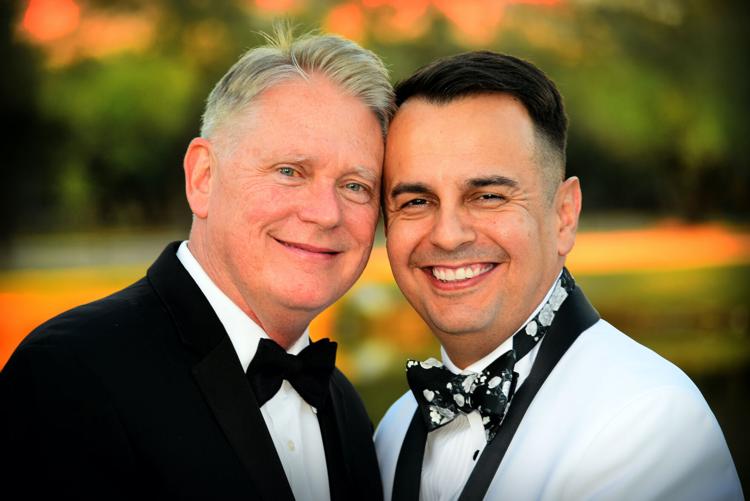 Blades remembers watching it that first time with his husband, Jess Losoya, and being entirely enthralled.
"I was just captivated by the energy and the vibrancy of the storytelling and the brilliant music and lyrics," he said. "I just loved it all."
"It did take me a few times to follow the story lines and the multiple characters played by the same actors," he said. "I just fell in love with it."
So much so that he's lost count of how many times he's watched the Disney show. He guestimated it was in the dozens.
On Dec. 1 — their second wedding anniversary — Blades and Losoya plan to see "Hamilton" live for the first time.
"'Hamilton' was partly our way of coping in those days, and what a wonderful gift to the world (from Disney)," Blades said.
Family ties
When you can draw a familial connection several generations back to Alexander Hamilton, of course you have to see "Hamilton" the musical.
Which is why David Slutes, the Hotel Congress entertainment coordinator, and his 12-year-old son Jack joined six other Slutes family members last month to see the musical when it swung back into ASU Gammage.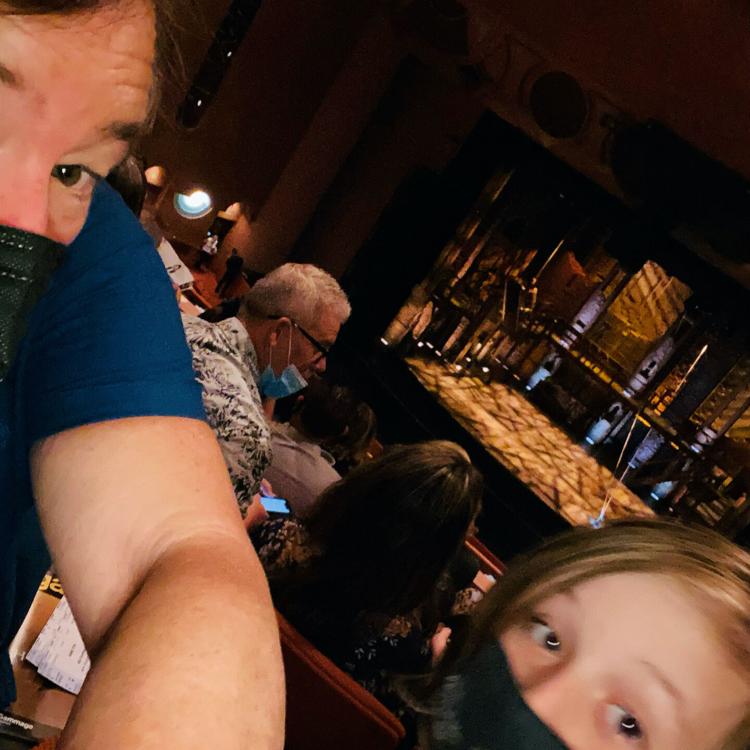 Slutes, admittedly not a big fan of musicals even though he is a longtime Tucson musician of Sidewinders fame, had heard about "Hamilton" from his father, Tom, who saw the show in its early days in New York. When the family, including some extended relatives from Flagstaff, had a reunion in Phoenix last month, the show was on the itinerary.
"This show is so good. Not only is the music great, the story's great and the dancing's great — it's just so good," said Slutes, who said his son, a history buff, was smitten. "It really wins on all points."
Slutes said he plans to see it again at Centennial Hall during the Broadway In Tucson run.
About that Hamilton family connection, Slutes said he's the great-great-great — times several more greats — nephew of America's founding father and creator of our financial system.
"It's been lore in my family," Slutes said. "My schtick is I show a $10 bill and I lean to the right and I say, 'See, I look just like him.'"
If you go
Written/composed by: Lin-Manuel Miranda
Run time: 2 hours and 45 minutes
When: Nov. 17-Dec. 5, showtimes vary
COVID protocols: Audience members must show proof of a negative COVID-19 test taken within 72 hours of the performance or proof of COVID vaccination. Masks also are required.
Word of advice: COVID protocols might delay entry into the theater; arrive early.