Everything is better with a friend. 
If your best friend has paws, is covered in fur and thinks tennis balls are the greatest thing ever invented, you're in luck because Tucson has so many places where you'll both be welcomed and are guaranteed to have a good time. Because leaving your pup at home and coming back to find they've taken your bag of wheat flour out of the pantry and eaten it on your bedroom floor is not fun at all. Trust us. 
Here are seven ideas for spending a day or night on the town together and if you're looking for the perfect furr-ever friend be sure to check out one of our local shelters like Pima Animal Care Center or the Humane Society of Southern Arizona which have an urgent need to find loving homes for homeless animals. 
Tucson Botanical Gardens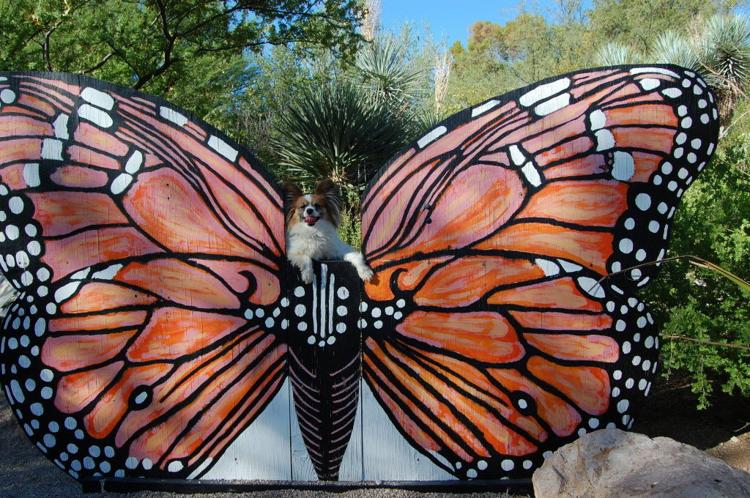 Take your pup on an outdoor adventure this summer during the Tucson Botanical Gardens' Dog Days of Summer, which lasts through Sept. 30. Dogs are welcome to explore the shaded grounds with their human friends daily from 7:30 a.m. to 3:30 p.m.
You can also spoil your pooch with yummy treats and meals from the gardens' bistro Edna's Eatery which has added a special "Puppy Power" section to its menu. Selections include homemade dog treats in flavors like chicharron and bacon-coco and bowls filled with free-range chicken, chuck burger or egg with rice. And for the pup with a sweet tooth there's a vanilla bean gelato. You'll also find water bowls and doggie waste bags spread throughout the property. 
Daily admission is $3 per dog (plus the cost for people admission) or if you're a TBG member, you can get your dog their own membership for $20 for the first dog and $10 for each additional pup. 
Find more information here. 
---
Dog Parks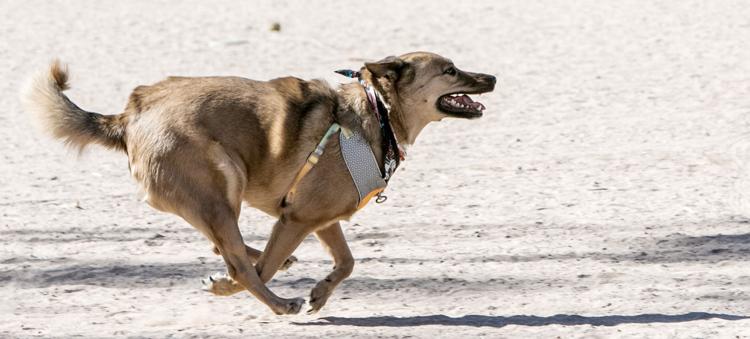 Take your dog on a play date at one of the many dog parks throughout Tucson. These pup playgrounds usually have separate areas for small and large dogs, waste bag dispensers, doggie water fountains, and benches for you to relax while your dog runs around and makes new friends. Just make sure your dog is up-to-date on their vaccinations and you read and follow the rules posted at the dog park. 
---
Dog-friendly trails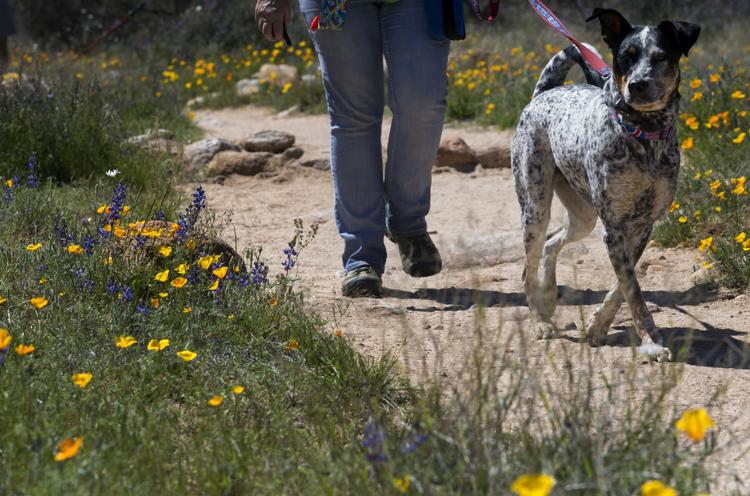 Explore the great outdoors with your four-legged best friend by hitting some of Tucson's dog-friendly trails.
While out adventuring be sure to keep your dog leashed at all times and stay on the marked trails. And as always, don't go out during the hottest parts of the day and be sure to stay hydrated. 
---
Dogs-n-Donuts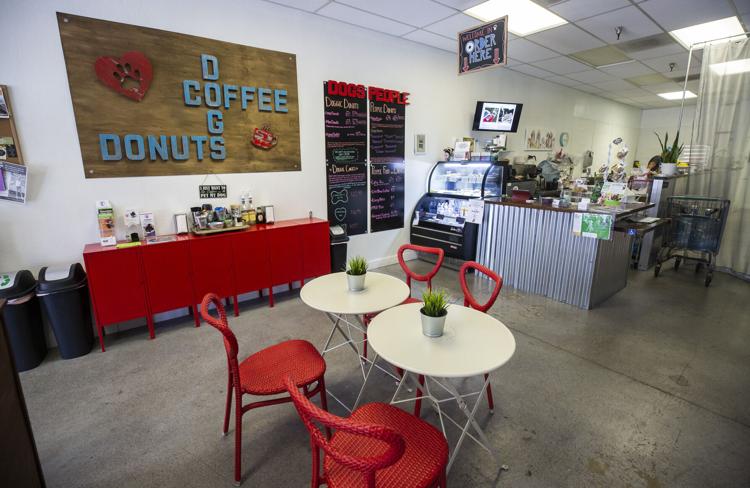 Dogs-n-Donuts, 7743 E. Broadway, is a super cute dog cafe with things for pups and things for humans. That means you can sit and enjoy a cup of coffee while your dog digs into doughuts and treats handmade with organic and natural ingredients by cafe owner and dog mom Christa Parsons and her team. 
This is also the spot to order custom doggie birthday cakes and cookies, or pick up same day birthday treats the cafe always has on hand. 
---
Pet patios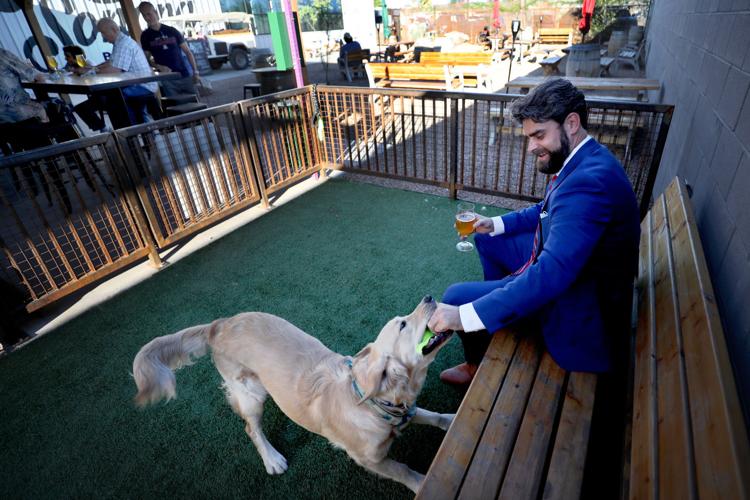 If leaving your four-legged friends at home while you venture out to grab a meal or brew gives you a little pet parent guilt, opt instead to bring 'em along by visiting Tucson establishments with outdoor pet patios.
The Pima County Health Department issues pet patio permits to establishments that meet certain criteria and has many regulations in place to ensure that the presence of pets doesn't compromise the cleanliness and safety of an eatery. 
Many restaurants will provide water to pups and some may even take it a step further and give treats. 
Since a list of every single spot might be too exhaustive, if you want to bring your pup, just call ahead of time and check the pet policy. Word to the wise: Most eateries only allow dogs, with the exception of service animals, on the outdoor patio. So if your favorite spot has a patio, you're off to a good start.
Here are five Tucson places with pet patios:
---
Rosie's Barket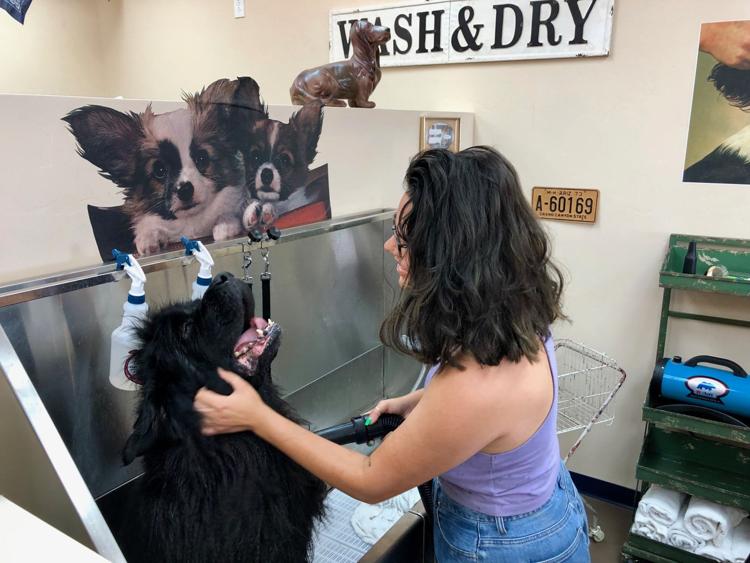 Treat your pup to the ultimate "spaw" day with a visit to Rosie's Barket, 7960 N. Oracle Road. The shop features four DIY dog wash stations where you can pamper your pooch with a variety of all-natural shampoos and conditioners and even doggie cologne. After your pup is so fresh and so clean, shop the market for all sorts of yummy doggie treats, gourmet cookies and toys. 
Find more information here. 
---
Museum tours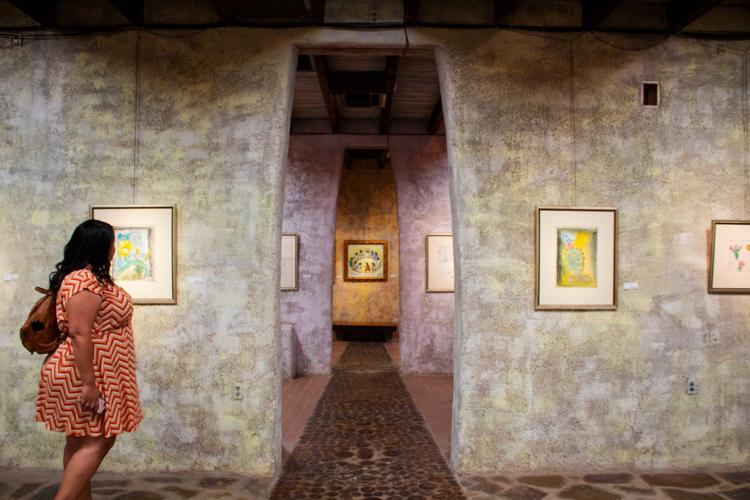 For indoor and air-conditioned adventures take your pup for a cultural excursion to admire art and aircraft at two of Tucson's most beloved museums. 
You can learn all about aviation history and see some unique planes and helicopters at the Pima Air and Space Museum, 6000 E. Valencia Road, where leashed pets are welcome. Find more information about the museum here. 
If your pup finds art more interesting, head to the DeGrazia Gallery in the Sun, 6300 N. Swan Road to view thousands of paintings, sketches, sculptures and more works created by famed Tucson artist Ted DeGrazia. The museum is very dog-friendly and some staff even bring their pups to work with them daily. Visit the DeGrazia Gallery's website for more information.