---
Multiple days of high temps in the 70s to low-80s? Long sleeves? Dry hands? This could be it. Fall has hit Tucson. Finally. Maybe.  
For months we've been sharing all the wonderful things you can do indoors with your kids to beat the heat, and now we're ready to get out!
Here are a few ideas to keep your kids active, fill their lungs with crisp air and get their blood flowing, because from one parent to another, moving around is the best way for kids to keep warm, right?
Healthy Kids Running Series
The Healthy Kids series is five weeks of runs for kids in pre-k through eighth grade. Each race takes place on Sunday afternoon, and kids participate in age or ability appropriate distances ranging from 50 yards to one mile. One of the runs will even be superhero themed. Kids will also be asked to submit their favorite healthy recipe to be compiled into a cookbook to be shared with all participants. 
When: Races are every Sunday from Nov. 3 to Dec. 8 at 4:30 p.m.
El Tour Fun Ride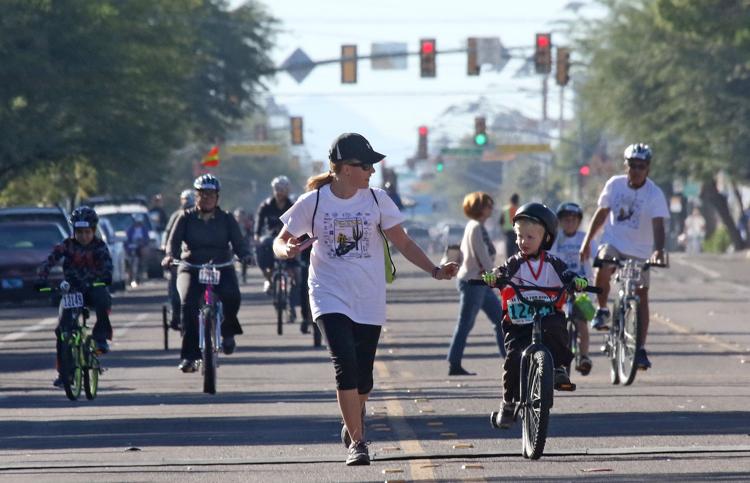 El Tour isn't just for super competitive cyclists there's also a fun ride that's part of the big event. There are three distances to choose from: 1-mile, 5-mile, and 10-mile courses all starting in Armory Park. Costumes and decorated bikes are encouraged, and a prize will be awarded to the kid (age 12 and under) for the best decorated bike, and all finishers get a medallion.
When: Saturday, Nov. 23, 8 a.m.
Cost: $15 per cyclist. Add $10 if you want an event t-shirt. 
First Tee of Tucson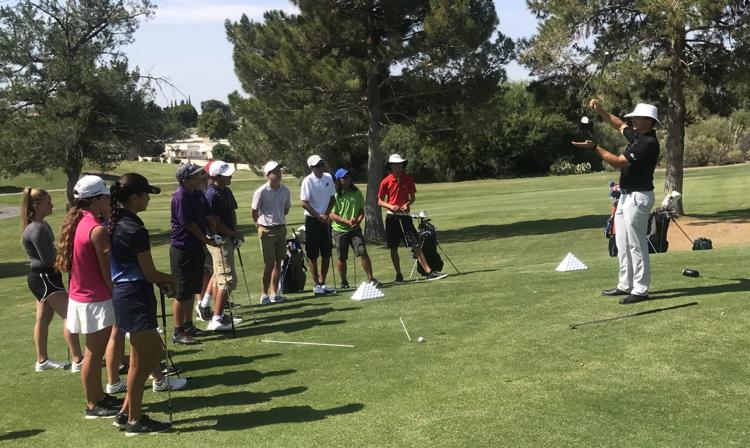 The First Tee of Tucson offers golf lessons for kids ages 5-17, at nine courses all throughout the city and surrounding areas. There are different levels for different ages and experience levels that introduce kids to the rules of the game, and help with skill building for the sport, and personal development off the green. There is still one more multi-week fall session at most courses, and registration is on a first-come first-serve basis, but spots do fill fast. Be sure to visit the website for calendars and registration dates for each session at the different courses. 
When: Each course has its own session start and end dates, and classes are different days and times of the week depending on your child's level. 
Where: Trini Alvarez El Rio Municipal Golf Course,  Randolph Golf Complex, Sewailo Golf Course, Crooked Tree Golf Course, Country Club of Green Valley, Rolling Hills Country Club, Forty Niner Country Club, Del Lago Golf Club, El Conquistador Golf & Tennis. 
Cost: There is a $25 annual membership fee plus each session is $10 regardless of the length of the session (usually 3 to 6 weeks). Financial assistance is available. 
Turkey Trot, 5K, 10K and Fun Run
Jog into fall at the turkey trot. The trot is fun for all and takes you along the Santa Cruz River. Strollers and leashed dogs are welcome to trot too. You can also take your photos with the turkey trot mascot. 
When: Sat., Nov 16, 7:30 a.m. to noon
Cost: $20-$25, the fun run is free, register here. 
Thanksgiving Cross Country Classic 5K and 1.5 Mile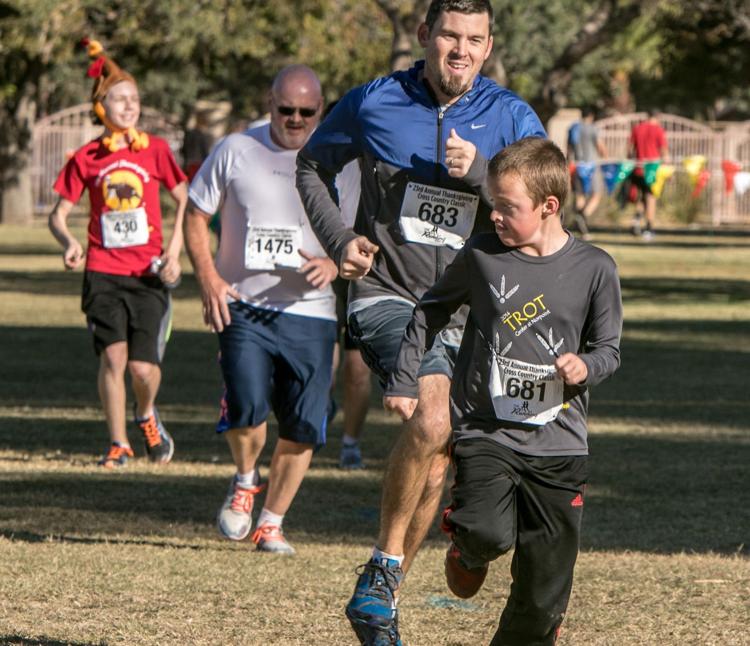 Work up an appetite on Thanksgiving morning with a European-style cross country course complete with hay bales and water jumps. There's a race for all members of the family. The 5K has separate races for men and women and the 1.5 mile fun run is co-ed too. 
When: Thurs., Nov. 28 at 8 a.m.
Cost: $13-$23 (prices increase after Nov. 22), register here. 
---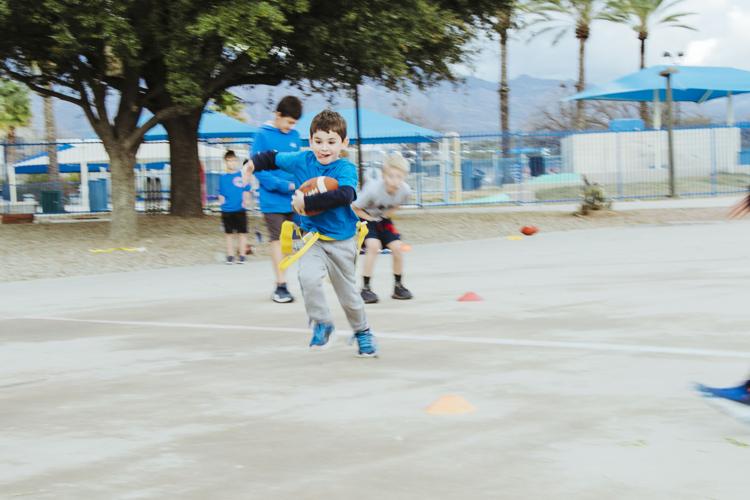 Tucson JCC youth sports leagues
Tucson J youth sports leagues are open to all kids ages 4-12, all co-ed and recreational. Each league consists of an 8-week season and every team makes the playoffs. Members save $50 — sign up now! This program is designed to develop fundamental skills and an understanding of the game with an emphasis on sportsmanship in a safe, structured and fun environment. All games and most practices are on Sundays.