Date night is a glorious thing.
Especially, if you do something different. You know, NOT dinner and a movie.
Don't get us wrong, we love a good nosh and flick night, but sometimes it's just nice to mix it up. 
Here are some ideas near East Tanque Verde and North Kolb Roads. If none of these work for you, here's the address for the nearest Target. 
Remember how fun it was to play with friends as kids? It's still fun as an adult on a date. That's what makes Golf n' Stuff a great date destination. There are two golf courses, bumper boats, batting cages, go-karts and an arcade. 
You can get an "All Park Pass" for just over $20 to experience most of the park.
The park is located at 6503 E. Tanque Verde Road and is open from 10 a.m. to 9 p.m. Sunday through Wednesday; 10 a.m. to 10 p.m. Thursday and 10 a.m. to midnight Friday and Saturday. Click here for more info. 
What's more romantic than an evening walk under starry skies? Not much in our book. 
You can walk part of the Loop that follows the Pantano Wash in this area. There's an access point with parking at Speedway and Kolb at the Lowe's shopping center.
Wander north on the paved walking path for about a mile to Tanque Verde Road. There's a playground and benches along the way to sit and take it all in.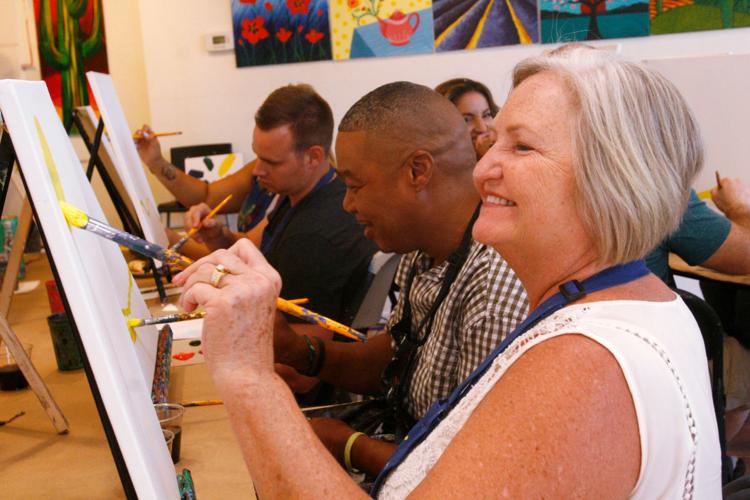 Having wine at art receptions is tradition. So, why not sip it while actually creating the art? That's what you do at Creative Juice, 6530 E. Tanque Verde Road. 
For $29 each, you get supplies and instruction to create your own masterpiece. Wine prices range from $5 to $7 per glass and beer is $4. 
Click here to pick a date and painting.
Go on a picnic, then play tennis
Get a basket or ice chest and fill it with your favorite goodies, spread a blanket out on the grass and enjoy the outdoors at Udall Park, 7200 E. Tanque Verde Road. 
You won't be bored here. There's an exercise course, lighted tennis courts, horseshoe pits, sand volleyball courts and soccer and softball fields. So, pick an activity and have some fun. It's free!
Wander the streets of a western town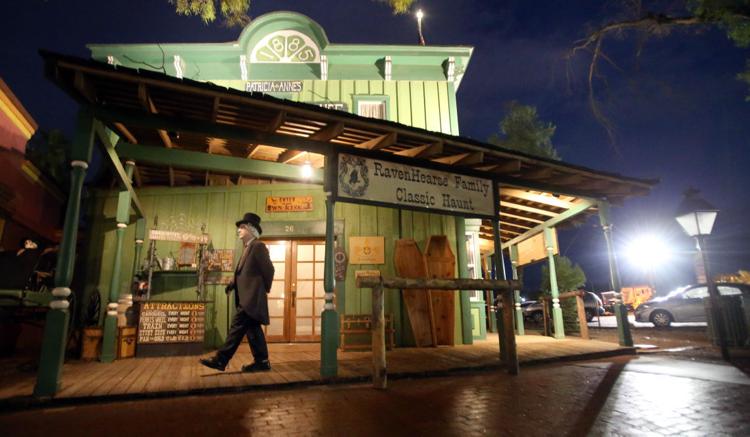 You can experience a scare at Ravenhearse Classic Haunts, ride a cute train around the property, ride a carousel, look through a museum, shop in a fun novelty store and learn some magic at the magic shop. 
Plus, there's a stunt show. It's loud, but it's funny and entertaining every time. 
Trail Dust Town makes for a fairly inexpensive date night. Stunt shows are $5 and the train ride is $2.50. 
Click here for more info.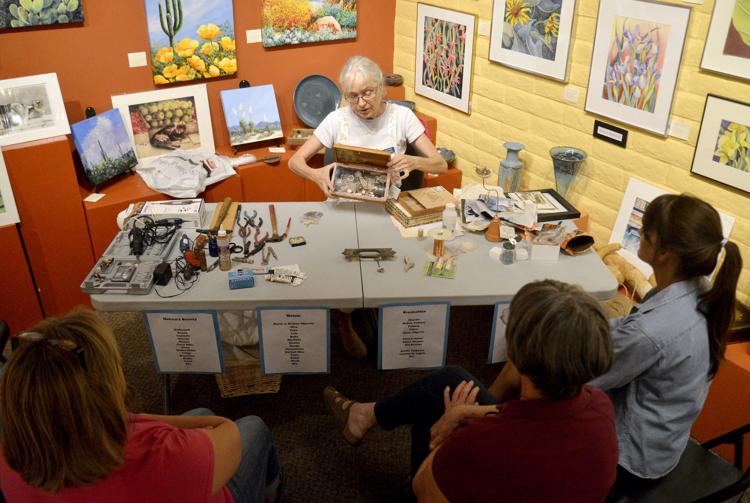 There are at least three art galleries on Tanque Verde, between Kolb and Sabino Canyon Roads. Make a date of perusing local works of art. Seeing the type of art your date responds to is a fun way to get to know each other even better. 
The Desert Artisans Gallery, 6536 E. Tanque Verde Road, is owned and run by local artists from Southern Arizona. It features contemporary works in oil, pastels, acrylic, photography, jewelry, watercolor, ceramics, glass and more from more than 60 local artists. Click here for more info.