Tucson is home to the first Round 1 in Arizona after the ultimate "eatertainment" space opened its doors this month.  
You can now bowl, karaoke, play all the newest arcade games and grab a drink and bite under one roof at Round 1 Bowling & Amusement center in the Park Place Mall. 
Round 1 is a Japanese chain and you'll find Japanese influence throughout the space — in the latest Japanese arcade games, prizes and photo booths. 
To see what all the fuss is about, we (Veronica and Sam) checked out the new spot last Friday and here's what we found: 
The Vibe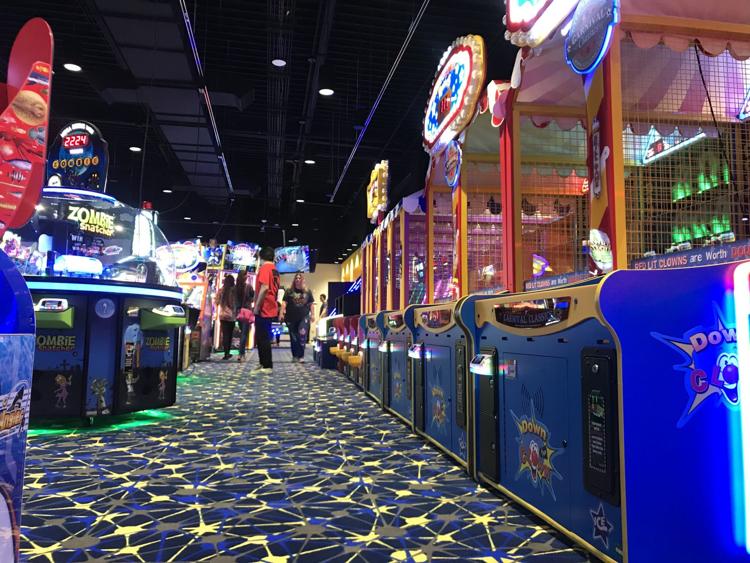 Veronica: This place is like Peter Piper Pizza and Dave and Buster's on steroids. It's two floors of entertainment, flashing lights, bright colors and loud sounds. The first floor has a couple cute karaoke rooms, a full bar, food, billiards, and bowling! It's a little overwhelming at first, especially the lower level which is wall-to-wall arcade games. 
Sam: I'm no stranger to reviewing newly opened entertainment places in Tucson (*cough* see 2017 Dave and Busters grand opening story *cough*), but I gotta say, the enthusiasm for this place was clearly evident as soon as we drove up to place and noticed about 50 people lined up outside waiting for the doors to open. We even met a lady in line who brought her own bowling ball to break in the new lanes in style. 
Round 1 takes up the space of the former Sears location at the Park Place Mall, but you wouldn't know that walking in. The whole area has been remolded to fit all things bright and blinky. The top floor feels a little more open and airy while the bottom floor is a little more like an arcade cave.    
The Games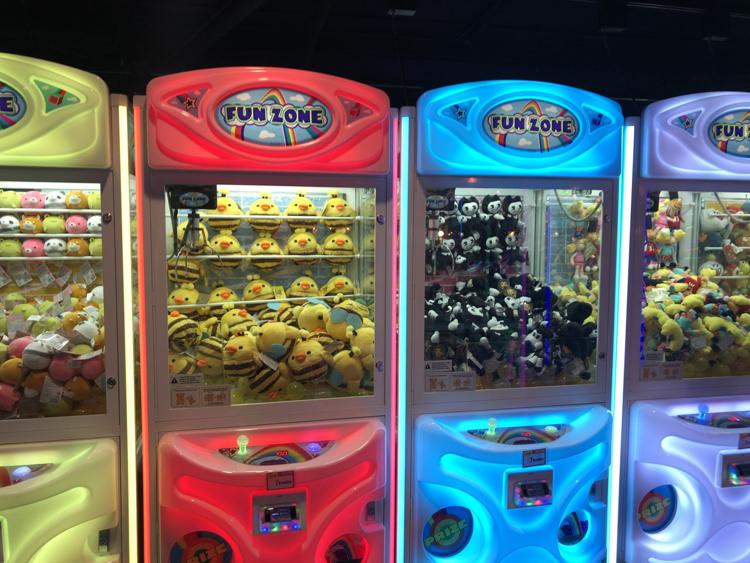 Veronica: So. Many. Games. There are some standard classics like skee ball, air hockey and pinball machines, but most are flashy new digital games of skill and chance including Japanese video games with no English translations. I used the tried and true method of just pushing all the buttons at once repeatedly until I got out of the start menus and into the game. It worked.
In the lower level there are a few rows of giant claw machines with the cutest plushes including Hello Kitty and Rilakkuma and friends, look for the handwritten tips from staff taped on the glass to increase your odds of winning one. You can earn tickets (which get automatically added to your swipe card) on some games and redeem those for prizes in the prize shop, and others you just play for funsies. 
Sam: Before you start picking out a game to play, be sure to load up a Round 1 game card with credit. You can get a card either at the kiosks on the arcade floor or at one of the desks. We put in $10 and that gave us about 40 credits to use up. Most of the games we tried were about five to nine credits a piece, so pick what you do wisely — for us, that meant several rounds of pinball and one game of shooty hoops. 
You can also apply your credit to use these fun Japanese photo booths that are sprinkled around the place. I couldn't figure out how to use them, but I'm really determined to try again soon.
The Food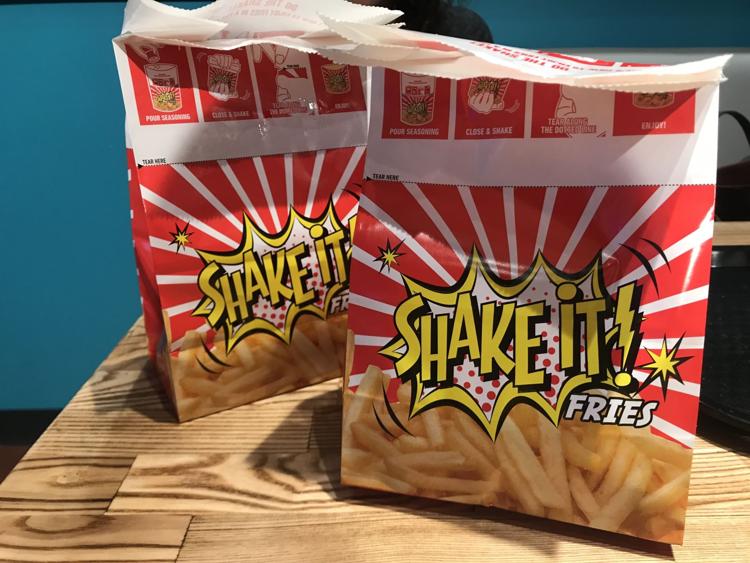 Veronica: I never met a fry I didn't like and the Shake It Fries here are no exception. You pick a seasoning (cajun, lemon pepper or sriracha) and a dipping sauce (ranch, chipotle, honey mustard). We tried the lemon pepper and the cajun seasonings, they come in portion cups which you sprinkle into your bag o' fries and then shake it up. The buffalo wings were really crispy and decently meaty. Standard sports bar food is also on the menu including burgers, chicken tenders and pizza, plus you can get 99-cent scoops of ice cream. 
Sam: After hearing about the Shake Shake Fries McDonald's offers in parts of Asia, I was very interested to eat Round 1's take on this popular fast food item. You really can't go wrong with some nice hot fries and some savory seasoning TBH. 
Also pro tip: Avoid the food line and order from the self-order station near the counter. I think it saved us a good 10 minutes in wait time.
The Prizes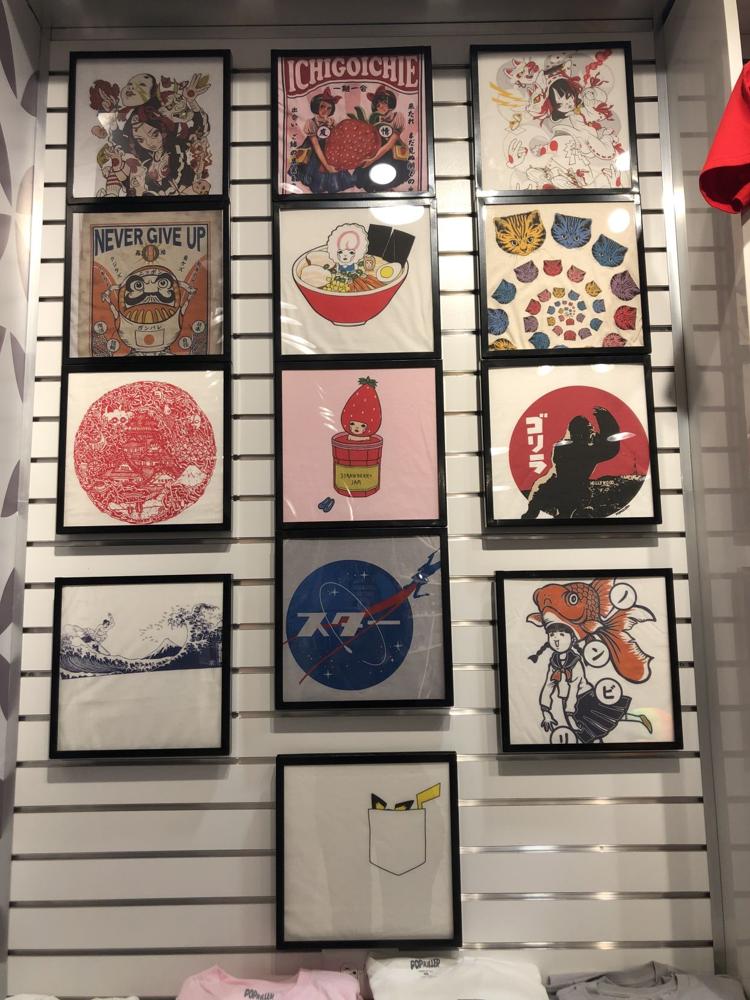 Veronica: We spent a fair amount of time in the prize shop because there are sooo many options. You can get plastic vampire teeth or a single Tootsie Roll for 10 credits, but big winners can walk away with Apple AirPods for 25,600 credits or a PlayStation 4 for 48,000 credits. My favorite prizes were the selection of tees from the LA-based American and Japanese pop culture brand, Popkiller, you can snag one for 1,920 tickets, and the world's smallest hair dryer — yours for only 1,150 tickets. 
Sam: Veronica and I spotted a red KitchenAid in the prize room area for 39,930 tickets. You mean I can be an arcade queen AND a kitchen queen all the same time?!?!
Round 1 gets my pick on having the best prizes, sorry to the plastic frogs and Ring Pops at Peter Piper.
Cost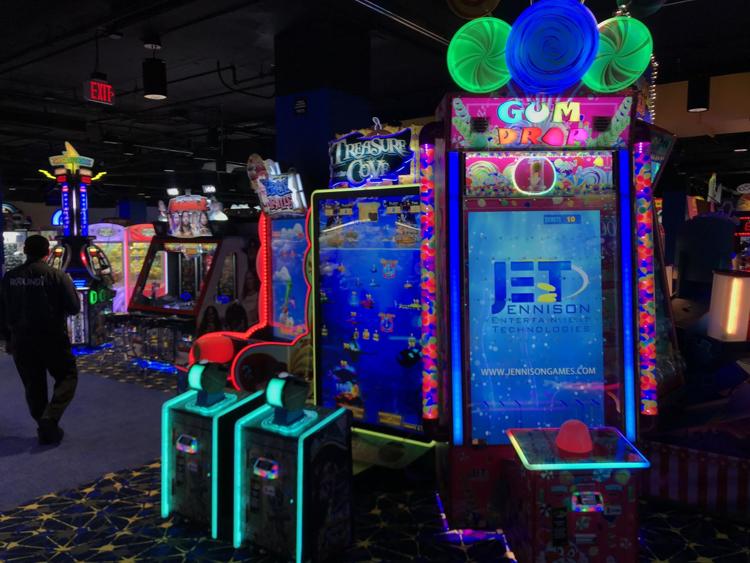 Veronica: There are different prices for all the different attractions for different times a day, on different days. Sounds confusing, I know. But, there is pretty good signage at the customer service counters and kiosks that outlines how much bang you get for your buck. Some examples: a game of bowling ranges from $5 to $6.50, the hourly price to play billiards ranges from $6 to $13, karaoke can be anywhere from $9 to $80 per hour, and you can get 40 game credits for $10. 
Sam: To avoid spending everything in the piggy bank I would recommend not  trying all the things at once. Going bowling, visiting the karaoke rooms, eating food, and playing games can really add up — pick a few things to do now and a few things to do for later. We also noticed their weekday rates before 4 p.m. were significantly cheaper than their evening and weekend rates.
The Verdict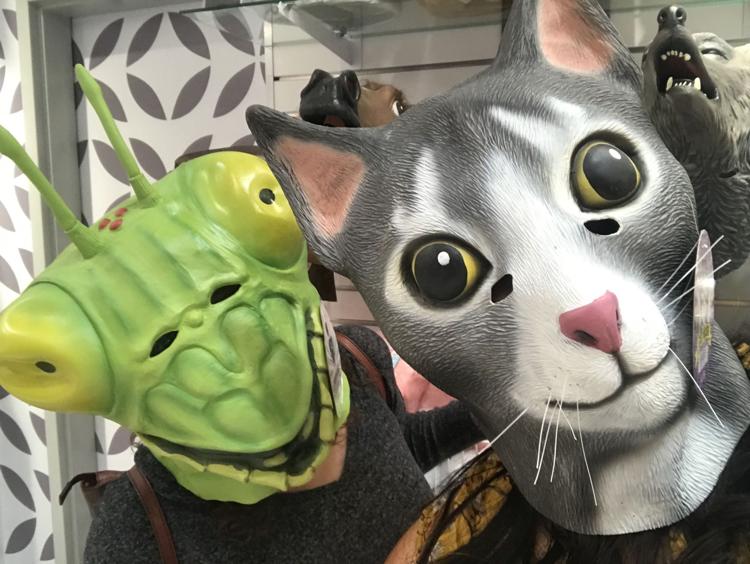 Veronica: I recommend checking it out. It's a fun place to get together with some friends after work, or for family time. And, it's definitely a great teen hangout, before or after walking around the mall.
Sam: If you loved Peter Piper Pizza as a kid, you're going to have a fun time here. Just remember to save Veronica and me a seat at your next karaoke party. We've been practicing our Fiona Apple songs for such an occasion.   
If you go
What: Round 1 Bowling & Amusement
When: 10 a.m. to 2 a.m. seven days a week
More info: Learn more about Round 1 here.