If you have kids who love science, you have to take them to Science City at this weekend's Tucson Festival of Books.
It's huge (it's called a city for a reason), spanning a third of the Tucson Festival of Books footrpint, said Amy Randall-Barber, marketing and events manager of Science City.
And within its boundaries there are six neighborhoods to explore — Science in Art, Science of Everyday Life, Science of Food, Science of the Natural World, Science of Tomorrow and Science of You.
Co-hosted by The University of Arizona's College of Science and BIO5 Institute, Science City features more than 90 hands-on activities, demonstrations, informative talks, author panels, book signings and presentations for all ages. 
Start your day at the Science City Visitor Center to participate in a scavenger hunt and earn a mini magnifying glass. 
There's a lot to do and see. Here are a few highlights from each neighborhood you definitely don't want to miss.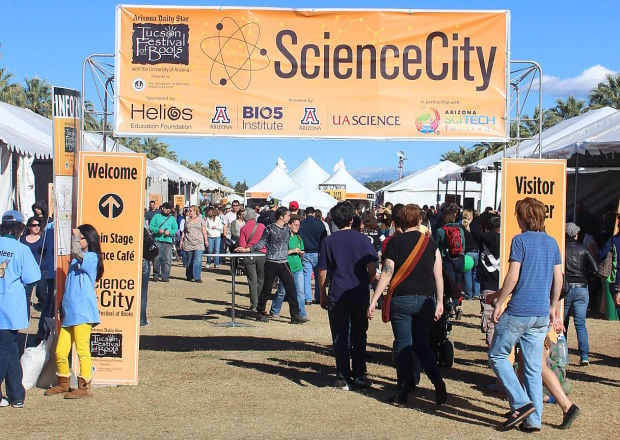 Science in Art
Create art using gravity. You'll get a turn on the harmonograph which accelerates at 10 meters per second to see gravity create spiral art at the CATalyst booth.
Make paint and pigments from minerals and natural materials with the UA Museum of Art.
Watch photos develop with a hands-on experiment with the UA Center for Creative Photography.
Science of Everyday Life
Make paper airplanes to learn about flight characteristics with Kuiper Circle Community Outreach.
Speak with people all over the world using radios with the K7UAZ Amateur Radio Club.
Explore DIY physics using materials found at home with the UA Physics Department.
Drive an underwater ROV (remotely operated vehicle) that can dive 1,000 meters or deeper in the UA Project WET booth.
Science of Food
Eat bugs and learn about farming and health in the third world at Heifer International's booth.
Learn how to save seeds and take some home to plant in your own garden at the Native Seeds/SEARCH booth.
Visit honeybees with the U.S. Department of Agriculture - Agricultural Research Service.
Science of the Natural World
Touch shark jaws and other ocean artifacts with The Fin Foundation.
Play animal-themed board games to learn about the ecology of the Southwest at the El Aribabi Conservation Ranch booth.
Watch a volcano erupt at 11 a.m., 2 p.m. and 4:30 p.m. Saturday and Sunday with the UA Department of Geosciences.
Cuddle with cockroaches and discover the world of insects with the UA Insect Discovery. 
Science of Tomorrow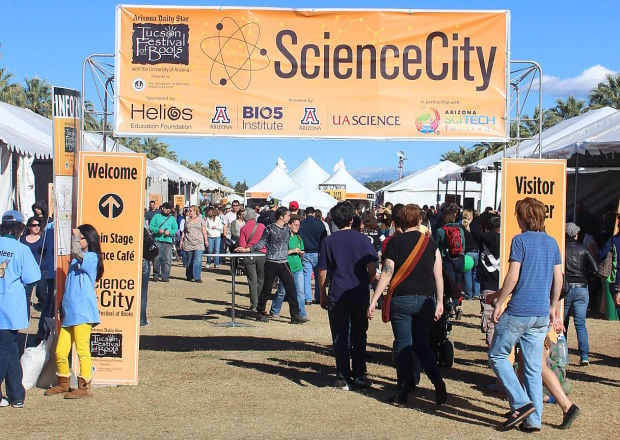 Hold rocks from space that are older than the Earth with the Planetary Science Institute. 
Build and fly a paper rocket with Raytheon.
Interact with robots at the TUSD Palo Verde Magnet School Robotics Team booth.
Do hands-on chemistry demonstrations with the UA Department of Chemistry and Biochemistry.
Science of You
Extract your own DNA at the Ironwood Ridge High School SMART Team booth.
Make a lung and conduct your own experiments to learn about biochemistry with the UA Biochemistry Club.
See real brains, play games and more with the Tucson Chapter of the Society for Neurosciences.
Shows, tours and open houses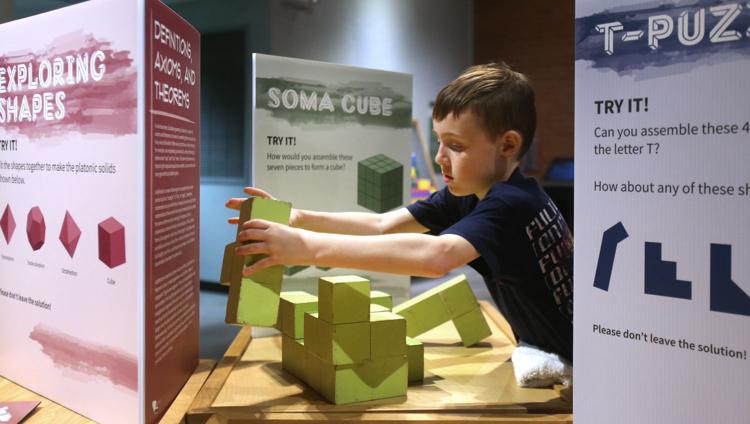 You can also explore the UA's campus by participating in open houses and tours.
Here are three open houses and a show that the kids will love:
Tour the largest insect collection in Arizona at the Forbes building, room 403. Get tickets at the Science City Visitor Center.
Walk in a life-sized camera at the National Optical Astronomy Observatory.
Explore hands-on exhibits and see a planetarium show at Flandrau Science Center & Planetarium. It's free to go inside and participate in activities and costs $4 to see a show. 
Catch former X-Games champion, John Parker as he brings physical science to life with high flying stunts and intricate moves on the ground on his BMX bike. Shows are at 12:30 p.m., 3:30 p.m. and 5 p.m. Saturday and 11 a.m., 12:30 p.m., 3:30 p.m. and 5 p.m. Sunday.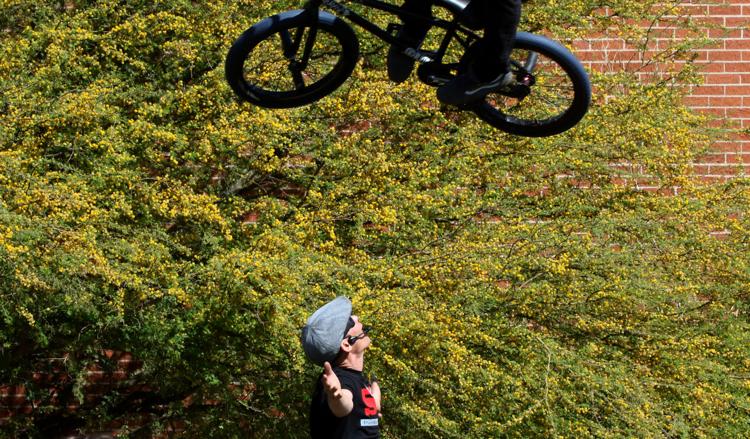 If you go
What: Science City at Tucson Festival of Books
When: Saturday-Sunday, March 10-11, 9:30 a.m. to 5:30 p.m. 
Where: University of Arizona campus (Science City is on the east end of the mall)