The newly renovated Tucson Museum of Art has style. 
After a four-month closure, the museum reopened in October with some flair. 
The two feature exhibitions showcase fashion as art — a trend for museums nationally, said Jeremy Mikolajczak, the CEO of the Tucson Museum of Art and Historic Block. 
They're both stunning. "Dress Matters: Clothing as Metaphor" explores the messages clothing communicates and how that influences art. "Desert Dweller" showcases Tucson style and the retailers and designers that tell our city's fashion story. 
Because Tucson has one of those, believe it or not. 
"Tucson's not historically known for fashion designers, but what we are historically known for is that we have some pretty interesting retailers," said Paula Taylor, the guest curator of "Desert Dweller" and a past creative director of Tucson Fashion Week. "I started playing with the idea of how influential retailers were families in Tucson. The Jacomes, the Levys, the Steinfelds, the Petersons. I started thinking that was a really interesting Tucson story. Not a lot of regional cities have such major families running stores for decades." 
These retailers and the designers who worked with them curated Tucson's style. 
And how fun it was to get a close look at some of those designs. Highlights for us: Four designs by Tucson fashionista Cele Peterson. You can also see garments on loan from Rochelle Katzeff, owner of the now-closed boutique Rochelle K, and photos of skirts painted by Ted DeGrazia. It's all very Tucson. 
"I think our identity is ever-changing and seriously independent, but you can't get away from our climate, our proximity to Mexico, the presence of the cowboy culture," Taylor said. "I think all of that, even on an unconscious level, comes into play at different times."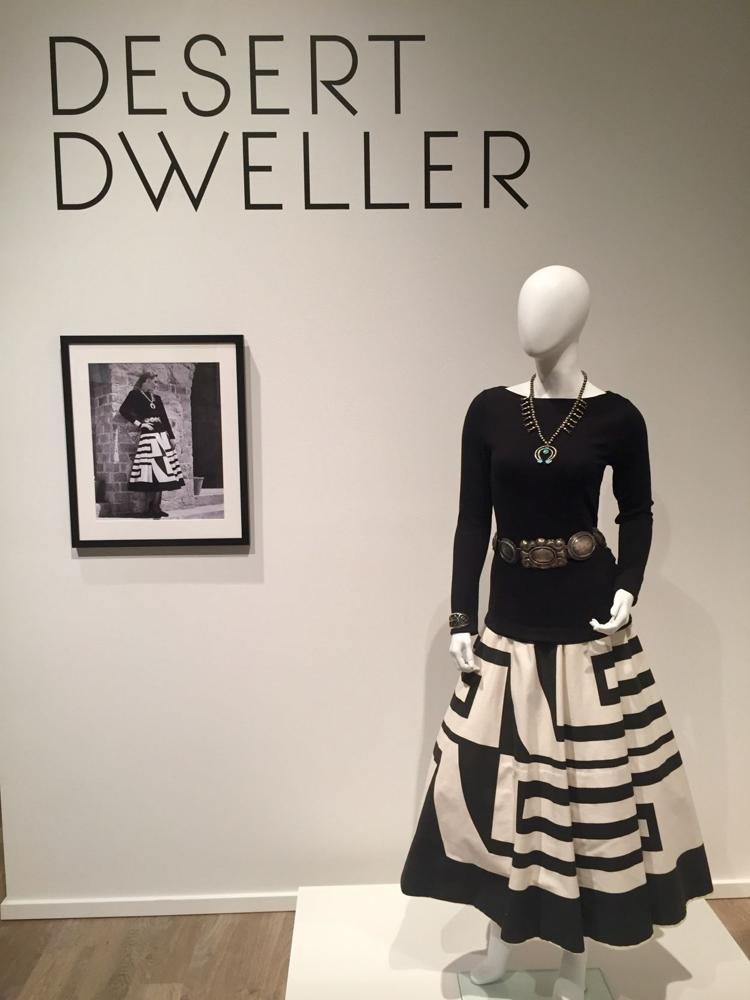 Mikolajczak said the museum is headed toward "more design-based and fashion-based exhibits as well as visual arts." 
Mikolajczak and chief curator Julie Sasse wanted the "Desert Dweller" and "Dress Matters" exhibits to move the museum in that direction upon its reopening. 
The renovations added an additional 5,000 square feet to the available public gallery space in the main building by re-configuring galleries and making use of storage rooms. They gutted the entire building and redesigned it to fit museum's collection needs, Mikolajczak said. 
The museum has 9,000 objects in its permanent collection and created 15 galleries for those pieces in the redesign. Here are the art styles you can explore: American art, art of the American West, contemporary art, folk art of the Americas, Latin American art and modern art. There are also galleries for Asian and European collections.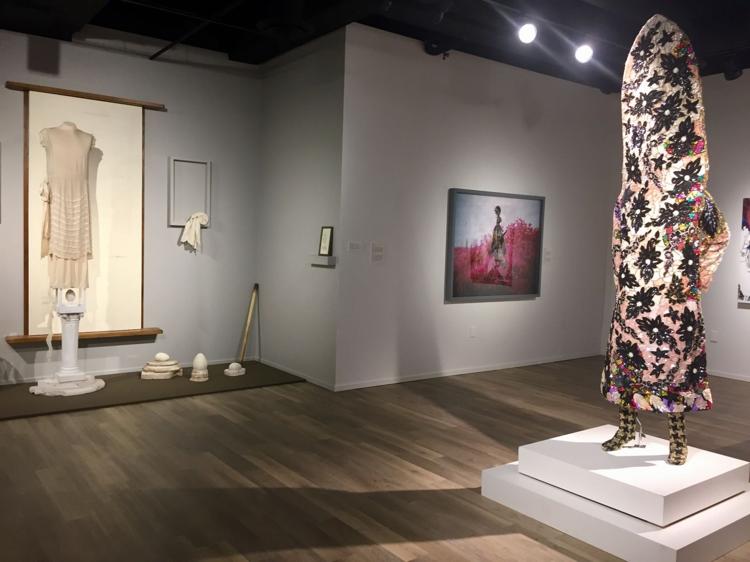 All of the exhibitions are bilingual and the museum is starting Spanish programming, Mikolajczak said. Between those displays and the art showcased, the museum feels reflective of Tucson. 
Another upgrade includes the expansion of a kid-friendly area called the Creative Space. Located in the Fish House, you'll find a lounge area where kids can read and draw. 
All of it cost about $750,000, fund-raised privately last year, he said.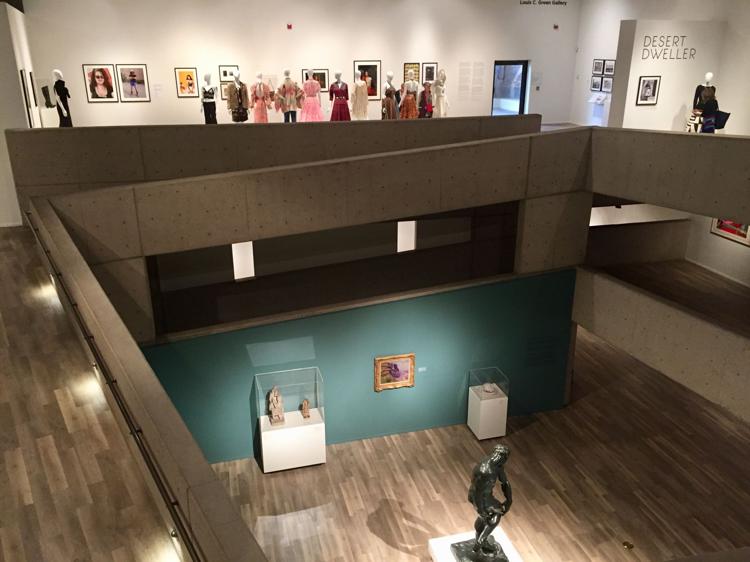 Thursday, between 5 and 8 p.m., you can experience all of it for free, along with a cash bar and live mariachi music. Every first Thursday of the month and second Sunday, the museum offers free hours. 
We definitely recommend taking advantage of it, especially since this month's free Thursday honors Dia de los Muertos. 
If you go
What: "Desert Dweller" and "Dress Matters: Clothing as Metaphor" exhibitions.
When: See "Desert Dweller" until January 21 and "Dress Matters" until February 18. 
Where: Tucson Museum of Art, 140 N. Main Ave.
Cost: $12 general admission; $7 for college students with ID and teens ages 13 to 17; free for kids under 12. 
More info: Visit tucsonmuseumofart.org or call 624-2333. 
Check out how local designers and retailers have defined Tucson style in this exhibition.