Dads can bond with their daughters while they learn how to style their princess' hair at a north-side salon this weekend. 
Don't worry, dads. It's not ALL about the girls. There's beer, food and prizes for YOU. 🍺🍺
For the third year Tullia Salon & Spa, 1825 E. River Road, is hosting its FREE Bows and Beers event, which includes two beers from Harbottle Brewing Company for each dad, two gift baskets (one for dads and one for the kiddos) to be raffled and food catered by Chef's Kitchen and Catering.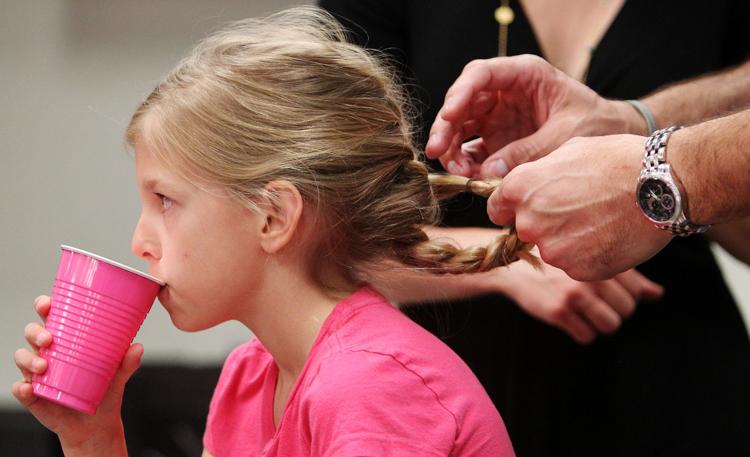 Four stations will be set up at the salon where dads can learn a new styling trick for their daughter's hair, from a simple pony tail to a more advanced braid and fancy up-do.
"Lots of fun and learning," said Jessica Figueira, salon owner. "We think this is a great bonding experience for dads and their daughters, giving them an opportunity to learn and feel confident in styling their hair."
Details
When: Saturday, June 9, 4-6 p.m.