For a fun fitness class with a little twist — or should I say, "spin!" — visit Tucson Pole Fitness.
The pole classes offer a combination of acrobatics, strength training, dance and gymnastics, plus there are several choreography classes.
Tucson Pole Fitness has two locations, with one studio located in midtown, 3957 E. Speedway, and the other in Oro Valley at 1335 W. Lambert Lane. Kids and teens are welcome at the Oro Valley location, but the midtown location is strictly ages 18 and up. 
Tucson Pole Fitness started off as a class option at a dance studio six years ago. As popularity increased with the class, owner Katrina Wyckoff decided to dedicate an entire studio to pole fitness.
How did they survive the COVID-19 quarantine? Last year, Tucson Pole Fitness improvised — like many business owners — by offering virtual Zoom fitness classes to locals, so they were able to stay in business. Now they are busier than ever at both of their locations with an additional location opening in the fall.
Due to high demand, Tucson Pole Fitness now offers a user-friendly app that you can load to your smartphone to reserve your spot before they fill up.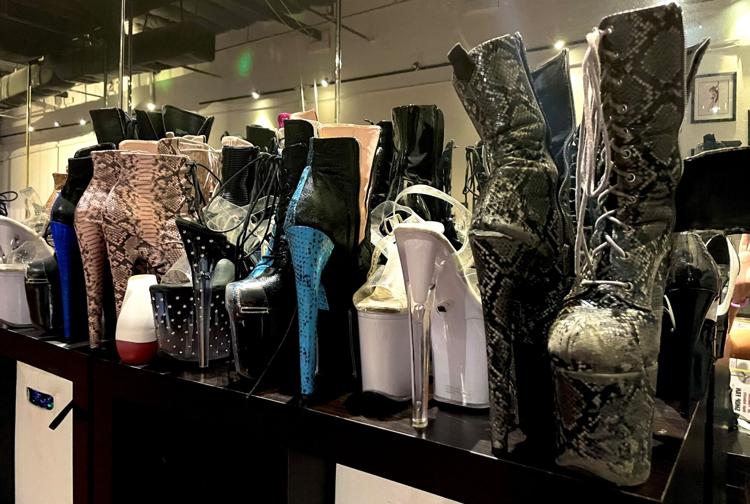 On the studio
I visited the studio at the Oro Valley location to try out the class called "Flirty Pole Fitness." Well, the class definitely didn't disappoint. 
If you attend the class, you'll be leaving your comfort zone at home and stepping into a new venture at the studio. Flashy stiletto heals and attire are strongly encouraged.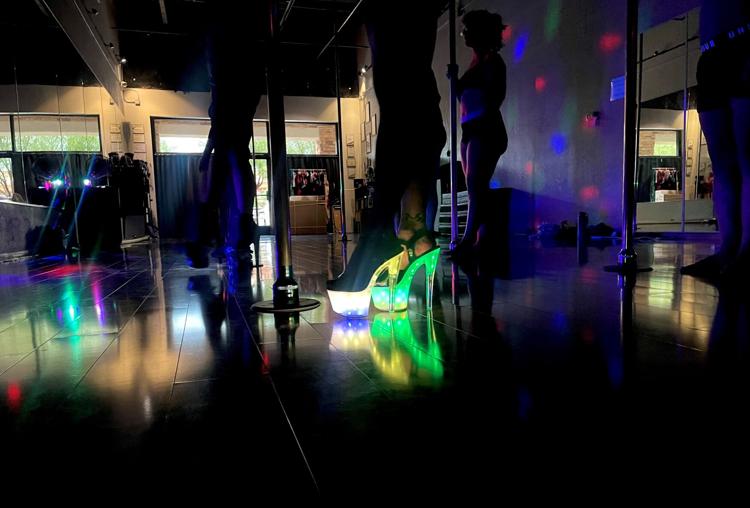 On the class
I was surprised how much leg and core work was involved. Holding up your own body weight while trying to maintain a spin on the pole was quite the challenge. I definitely felt it the next day, that's for sure.
When you enter the studio, the bright lights are turned down and black lights are turned up, with glowing outfits and high heels spinning in reflection of the surrounding mirrors. Truly, a mesmerizing and all-around fun fitness experience. 
I was shown how to climb and spin the pole with certain leg, hand and foot placement for a safe fitness experience. I did anywhere from fully elevated body swings 5-6 feet high, squats, dancing, crunches, twerking, stretching and even planks with stilettos. Talk about a workout, because dang! 
These classes are relatively small with 8-10 poles, spaced significantly apart from each other, giving you plenty of leg- and hair-flipping space. All poles are sanitized after each class. The studio also has a spacious private bathroom and fun outfits are available for purchase by local makers at the entrance of the studio.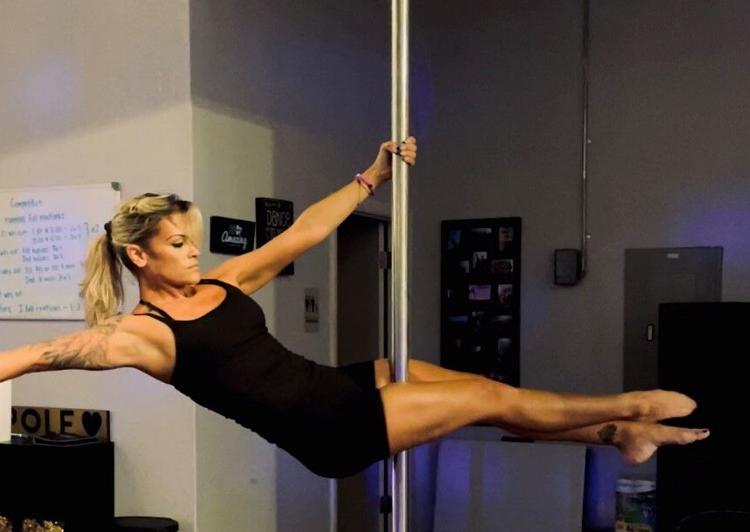 Would you go again?
I would definitely go again. It's a great place to make new friends and the instructors were extremely friendly and helpful. In fact, I got a pole for home because I was so enchanted by the experience. It made me feel like a teenager again.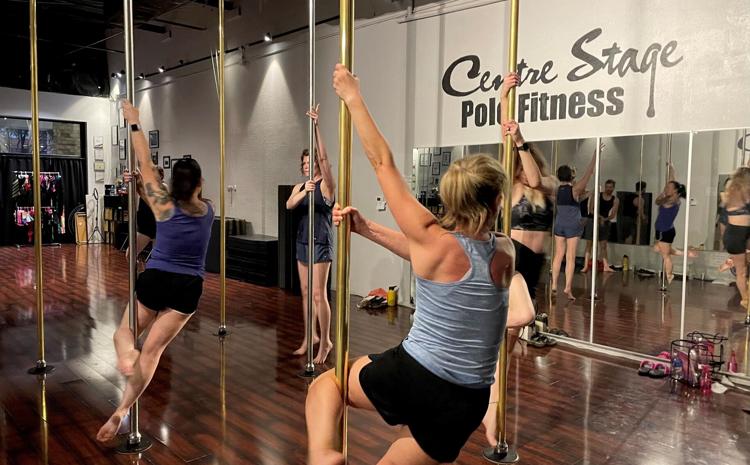 Class details
What: Tucson Pole Fitness
When: See the schedule here.
Cost: $129-159 a month for membership packages. Private lessons and party planning are available too.