Tucson's diversity and culture means we have a crush of creative women in fields such as photography, illustration, design, performance art and architecture. 
You'll get to hear from five of these ladies at the Tucson Makers, Inspired by Women event at MOCA on Thursday.
The event is being produced by AIGA Arizona, a professional association that stimulates thinking about design, demonstrates the value of design and empowers the success of designers at each stage of their careers. 
---
---
Before you go, find out what each of these maker women do and why they do it in Tucson:
Mamta Popat is a 40-year-old photojournalist at the Arizona Daily Star and has been in the field for about 20 years. 
"I like to photograph a variety of subjects, that's why working for a newspaper as a general assignment photographer works best for me," she said. "In general though, I enjoy photographing people who are not used to being photographed. Feature stories on people who come from all walks of life are my favorite."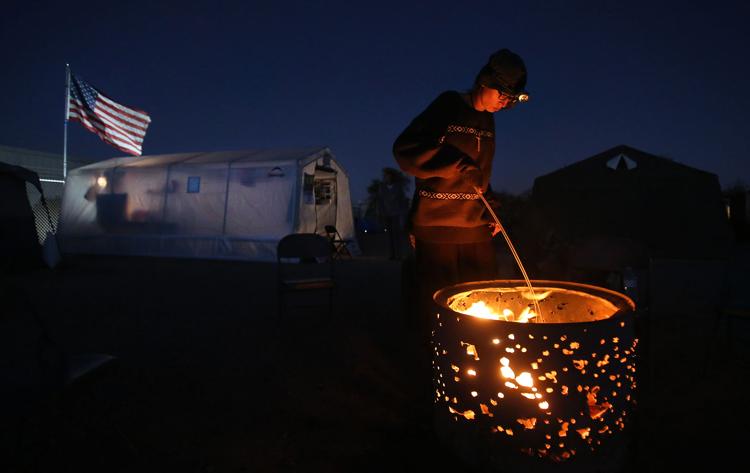 Teresa Rosano is a 47-year-old architect who has been in the business for 22 years, 17 of which have been in her own practice.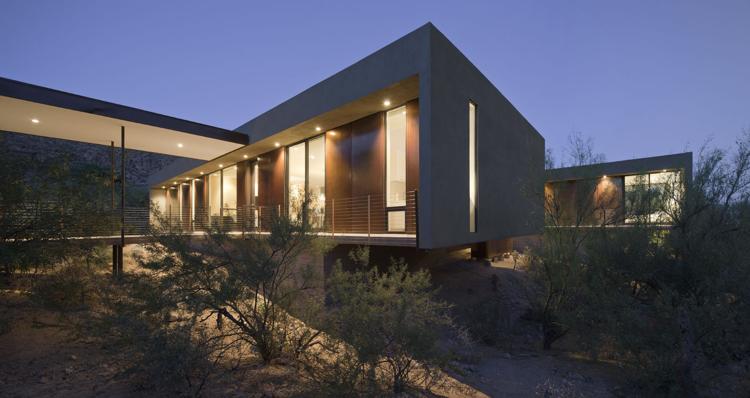 Alexandra Jimenez is a 28-year-old designer, illustrator and printmaker. She says she's a fourth generation Tucsonan and her "connection to the city is deep." She's been working for two years as an artist and freelances graphic design on the side.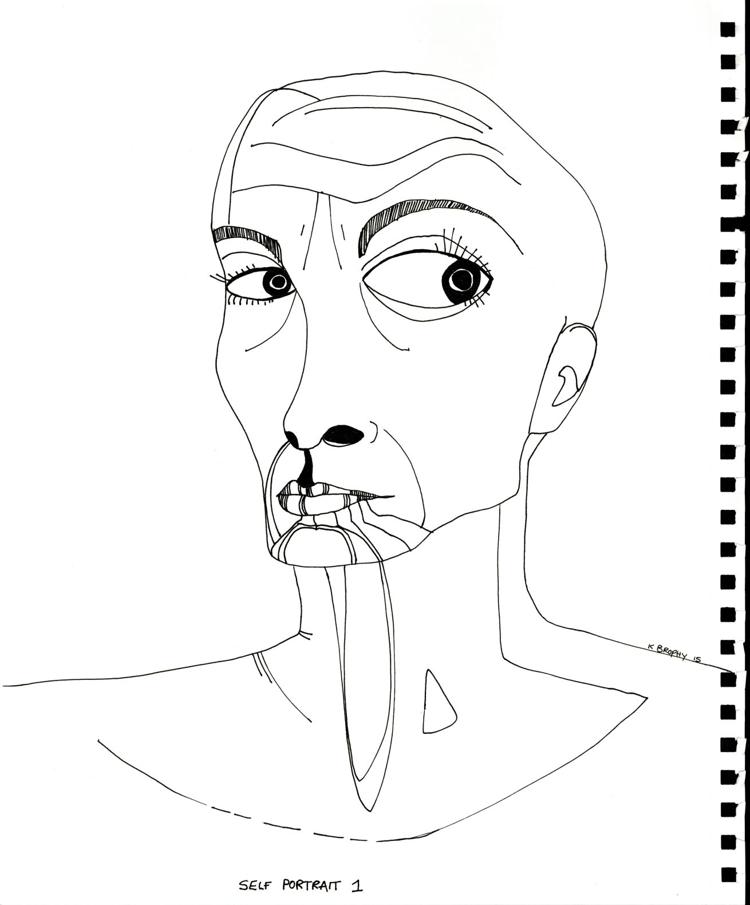 Kitty Brophy is a 56-year-old visual artist and has been all her life.  
Denise Uyehara, age 50, practices interdisciplinary performance art and has done so since the early 1990s. 
We asked each of these creative professionals the same three questions: 
Why are you a maker in Tucson? What is it about Tucson that makes you stay here creating your art?
Mamta Popat: "Tucson has such a diverse range of people and culture, I feel as if there are so many stories to be told and photographed. I'm a Tucson Maker because I don't think you can ever really be done telling the stories of a city."
Teresa Rosano: "In spite of being the longest continuously inhabited location in the United States, Tucson is still a young place architecturally. Its extreme climate and landscape call for an architecture that is uniquely of the Sonoran Desert, and there is a spirit of exploration combined with pragmatism in many architectural practices in Arizona. Additionally, my roots are here; my family is here; I have a strong understanding of this place."
Alexandra Jimenez: "I'm here because I have a tremendous amount of family support and there is nowhere in the world like the Sonoran desert. I stay here because I'm connected to my roots and my work explores that connection."
Kitty Brophy: "I moved to Tucson 2.5 years ago after living and farming organic avocados in Kona, HI. Previously I had lived on the Central California Coast, Los Angeles, and in NYC from 1978-1990. I moved to Tucson to be near my mother, plus it's beautiful, healthy, has many arts events and artists, and it's inexpensive to live here, all great things for an artist. I didn't know anyone outside of my family when I moved here, but once I joined MOCA Tucson and started attending their openings, events, and lectures I I met all sorts of wonderful creative people who quickly became my friends. I find people in the downtown arts community to be very supportive of one another, and also innovative about creating opportunities to reach an audience. It reminds me a lot of the East Village arts scene I was a part of in NYC in the late 70s and 80s. A great sense of community spirit, and lots of creativity in all artistic disciplines. I feel that my art has really flourished here, and I love some of the side projects I've been asked to participate in: designing a deck of Memory Cards for Elizabeth Cherry that are sold at Yikes Toys and the MOCA gift shop, or modeling in a fashion editorial for the new Territory Magazine."
Denise Uyehara: "I actually don't consider myself a "maker" but an artist. I'm interested in inquiry and pushing the boundaries of what art can be. The work I've created since moving to Tucson in 2006 is mostly about immigration, borders and recently Indigenous sovereignty rights mixed with time travel."
Popat: "The people I photograph inspire me. Even after all these years as a professional photojournalist, I'm still amazed that people will allow me into their lives to tell their stories. When I've made a real connection to my subject and told their story well, it helps me to move onto the next project."
Rosano: "Architecture that inspires stillness - the work of Luis Barragan, Louis Kahn, John Pawson - beauty in bold simplicity."
Jimenez: "I am inspired by the my desert in Tucson, my family, and animals."
Brophy: "I love looking at all types of visual art in museums, galleries, online, or in books, and watching films. But in terms of artistic inspiration it has almost always come from listening to music, particularly Pink Floyd, David Bowie, Led Zeppelin, The Rolling Stones, Tindersticks, Leon Bridges, Amy Winehouse, Etta James, Marvin Gaye, Isaac Hayes. Music really puts me in that zone where I can just let the ideas and creativity flow out of me and onto the paper. Certain literature and poetry can also inspire me, sometimes if I'm feeling stuck I'll read some Charles Bukowski, or poetry by Diane Wakoski, Patti Smith, or Jayne Ann Phillips. Also current events, especially with regards to women and girls, and other marginalized humans all over the world. Quite a bit of my work expresses my lifelong desire for all human and animal equality, and that peace, respect, and love will one day override all the negativity that impairs the human evolution. I also like to hike every day in nature, I need that quiet time to not only breathe and get my heart rate up, but to bring natural beauty into my brain. I do a lot of my best artistic problem solving or ideas while hiking, or as soon as I wake up in the morning before my brain gets cluttered up. I keep extensive art journals where I write or sketch all sorts of ideas, and only about 1% ever make it into a finished piece. The journals are different than sketchbooks, they're more about having a place to express all my ideas, thoughts, and visuals. I do like going back and reading and looking at them just to see what was going on in a certain period of time."
Uyehara: "People, their subtleties and memories. People that speak to me in dreams. Stories as simple acts of resistance. Viewing other people's work inspires."
What tips do you have for women who want to be professional makers?
Popat: "My advice for other women to be professional makers is to hone your craft but to also be diverse. In this day and age, it's not good enough to be just a good photographer. Besides taking photos, I'm also producing videos, recording and editing sound for audio slideshows and learning to be more social media savvy. You must be good in a variety of areas to make yourself more marketable."
Rosano: "I keep an old Family Circus single-panel comic in which the grandmother is telling the child, "If you're afraid you'll make a mistake, you won't make anything." This is good advice that is easy to ignore."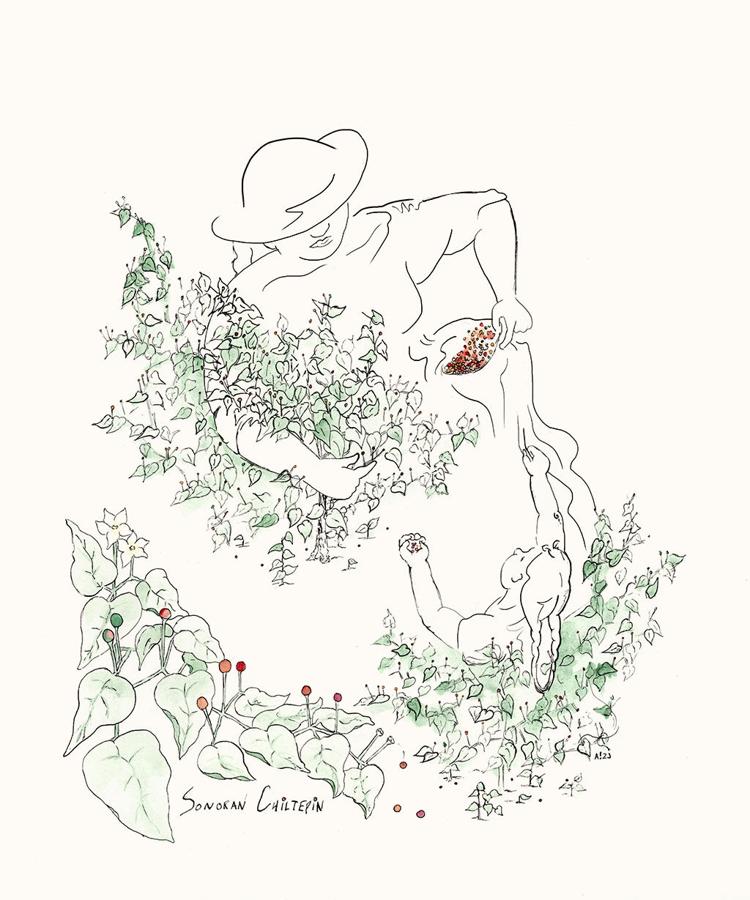 Jimenez: "Do what you love. Don't be afraid to get in there and ask someone to show you something new. Ask a million questions and don't be embarrassed to speak up. Create space for yourself in a room. Don't shy away from talking about your work and being proud of where you are at. All things I have to remind myself too."
Brophy: "Just do the work. Don't worry about where it will end up, or who will see it, or if anyone will like or buy it. Live life as an artist. Become involved with arts events and other artists of all disciplines. See what other people are doing, and how they are making things happen in their lives and arts careers. Be interested and interesting. Stay positive and persevere. Reach out and work with mentors. And if you struggle to show your work in established venues or galleries, then create your own."
Uyehara: "Create your work every day, otherwise you start to doubt. Study your art form and by that I don't mean you have to go back to school. Just look at what is going on in other mid-size cities like Tucson and large cities — view work online or in person. It's perfectly fine to keep a day job while you are creating work, but maybe something part time. Potentially this frees you up to create the artwork that interests you. The best revenge is making really good art work. I read an article once for writers that said the best way to get published is the create something good, in fact, something really good. That probably sounds simplistic, but I think it's true: people can get behind good work, including yourself. You have to keep creating work until you get a sense what "good" feels like for you."