For one crazy (amazing) weekend, bookworms from around the country descend on Tucson. 
Even if you're not a reader, you can find something to enjoy at the 10th Tucson Festival of Books this weekend (March 10-11). Make a family day out of it or take a few hours for self care and indulge your own interests. It's all free.
And yeah, that sounds lovely — relaxing even — until you take a look at the schedule. 
There are more than 350 authors and presenters. Last year, the festival attracted as many as 130,000 people, so expect crowds galore. 
But we have some suggestions based on what you want to get out of your book fest experience. If you want to see ALL of your options, brace yourself, and then go here for presenting authors and here for events and activities. 
And just a side note: Drink lots of water, bring snacks and slather on the sunscreen (and maybe an umbrella?) This is not a drill. 
If you want to bring the kids: 
From Science City (more on that later) to a literary circus and character parade, there is so much at this festival to engage your kids. Some ideas: 
• The Storybook Character Parade begins 9:30 a.m. Saturday, March 10 in the breezeway between the University of Arizona BookStores and the Student Union. Life-size characters will start your book fest experience right. 
• Mr. Nature is basically a local celebrity. Catch Mr. Nature's Music Garden 10 a.m. Saturday, March 10 at the Children's Entertainment and Storytelling Stage. This is for the little music-lover in your family. 
• Poetry + puppets = an Emily Dickinson Puppet Poetry Show about the life of the famous poet and her dog, Carlo. This is at the West Food Court and Entertainment Stage 11 a.m. Saturday, March 10. 
• The literary circus is in town. "Around the Circus World with Jules Verne" is a Cirque-du-Soleil-style shindig 11 a.m., 1:30 p.m. and 4 p.m. Saturday, March 10. Also look for Cirque de Mother Goose 10 a.m., 1 p.m. and 4 p.m. Sunday, March 11.
• If you have an aspiring illustrator or writer in your house, the UA's Education Building has a treasure trove of options. At 11:30 a.m. Sunday, March 11, go to Education Room 349 for "Create a Story on the Spot: A Writing Workshop, Ages 7-12" or check out "How to Make a Comic: A Drawing Workshop, Ages 7-12" 10 a.m. Saturday, March 10 in room 351. There are tons more classes to choose from that you can find here.
• Your kids (preschoolers through high schoolers) can also get a free book in the tent outside the Psychology Building or in the Teen Activity Tent. 
If you want help with your own writing: 
This is the right (write?😆) place to be. Not only do you have bestselling authors milling around campus for a day, but many of the panels actually focus on the craft. Definitely check out the schedule for a complete overview, but here are a few options:
• "Writing Fearless Fiction" with Carolina De Robertis 2:30 p.m. Saturday, March 10 in the Integrated Learning Center, Room 145. Originally from Uruguay, De Robertis has written a number of novels that have been translated into more than a dozen languages. 
• "Turning an Idea into a Novel" with Linnea Hartsuyker 4 p.m. Saturday, March 10 in the same room (ILC 145). Hartsuyker is a historical fiction author. 
• "Workshop: Compelling World Building" with Ken Liu 11:30 a.m. Sunday, March 11 in ILC 141. Liu will speak specifically about building science fiction and fantasy worlds. 
• "Workshop: The Low-Down on Self-Publishing ... and How to Make it Work for You" with Lisa Caskey and Melissa Koberlein 4 p.m. Sunday, March 11 in ILC 145. Between them, Caskey and Koberlein have self published multiple books and taught classes on self publishing on the college level. 
If you love food: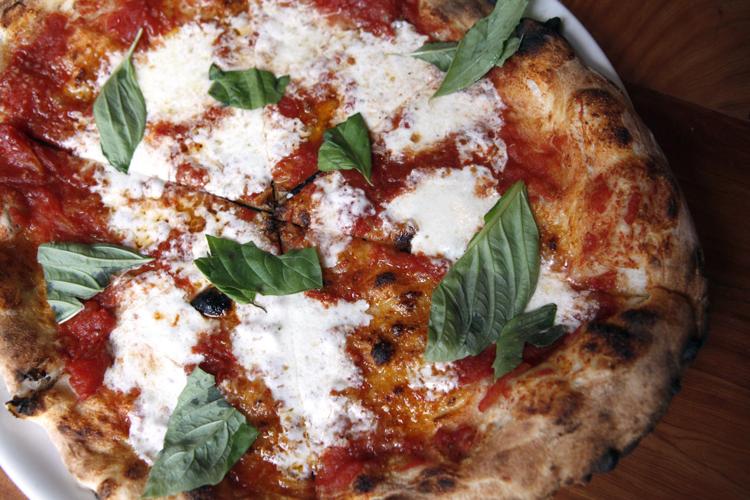 Yes, there are lots of goodies available for purchase at the festival (Beyond Bread, Tucson Tamale Co., Pin-Up Pastries, Renee's Organic Oven, etc.) but there are also tons of talks that will make your mouth water. If you consider yourself a foodie, you'll want to hang out at the Culinary Stage. Don't go to one of these panels hungry: 
• For your sweet tooth, you'll want to check out "Great American Desserts, Redefined" 10 a.m. Saturday, March 10 with Stella Parks at the Culinary Stage. Also head over to Science City for "Sweet Spot: Our Passion for Dessert" with Amy Ettinger and Stella Parks 4 p.m. Sunday, March 11 at the Science City Main Stage. First 100 attendees at the latter show get a free ice cream cone!🍦
• If you miss Pizzeria Bianco, Chris Bianco is back 11:30 a.m. Saturday, March 10 at the Culinary Stage for "Pizza is Life! (Plus Pasta and Other Delicious Things). 
• And not to forget our veggies: "An Afternoon with the Vegetable Whisperer" by Josh McFadden 4 p.m. Saturday, March 10 at the Culinary Stage. If you're not already, McFadden will make you a believer in eating your greens. 
• We could not pass on sharing this class with you: "Discover Your Inner Abuelita" 2:30 p.m. Sunday, March 11 at the Culinary Stage with Gonzalo Guzman. Add some spice to your Mexican cooking. 
If you need a good dose of girl power: 
We're highlighting a few panels about strong women, both fictional and real (Many of the authors speaking throughout the weekend could fall under this category). Feel the love. 💪💕
• "Wonder Women" in the Student Union's Sabino Room 2:30 p.m. Saturday, March 10 will showcase three women authors who will make the case for lady leads in mysteries. The panelists are mystery and thriller writers Alison Gaylin, Becky Masterman and Stephanie Barron. 
• Two talks will specifically discuss women in war. Authors Elizabeth Cobbs, Kate Moore and Liza Mundy will present "War Girls" 10 a.m. Sunday, March 11 in the Student Union's Gallagher Theater. This is a ticketed event with no more online tickets available, but you can show up early — 25 percent of seats are held for standby guests. If you can't make that talk, these authors will speak again at 1 p.m. on Sunday specifically about women during World War I and World War II. That talk is not ticketed and is in the Koffler Building, Room 218. 
• bell hooks, an author of more than 30 books about gender, race and social class, will be speaking twice in the SBS tent. See "How Books Change Lives" at 4 p.m. Saturday, March 10 or "Writing Home" 1 p.m. Sunday, March 11.
• "Fierce Women" has some fierce women speaking. Authors Melanie Benjamin, Janet Fitch, Shobha Rao and Jillian Cantor (a Tucson author) will discuss writing strong women 2:30 p.m. Sunday, March 11 in the UA BookStore. 
• Three authors who write for teens and kids about courageous girls in historical settings will present "Spunky Females across Time and Place" 11:30 a.m. Sunday, March 11 in Education Room 333.  
If you love science: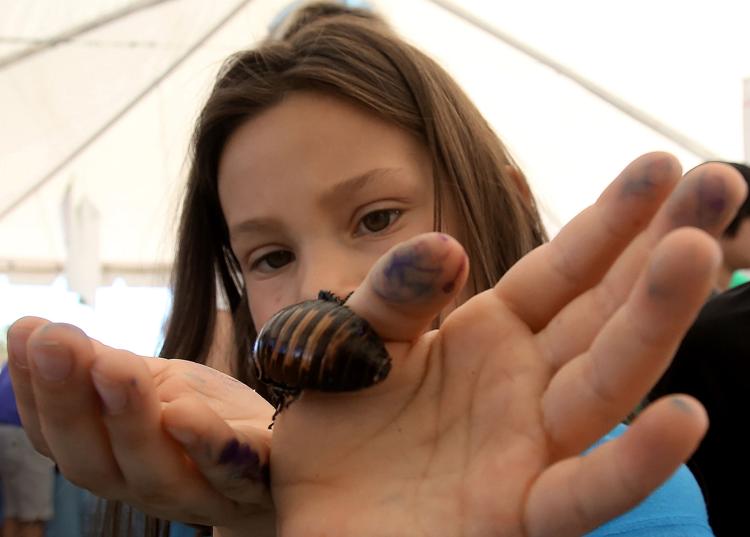 Then go to Science City. There are six neighborhoods to explore that showcase how science plays into everything, from our everyday lives to art, the future and the natural world. Science City is actually so cool we wrote a separate story on it to give you more details about how to spend your time there. You can find that story here. A few highlights: 
• The Arizona-Sonora Desert Museum Live Animal Show is at 11:30 a.m. both Saturday and Sunday at the Science City Main Stage. Meet desert animals in person. 
• Hold space rocks that are older than Earth at the Planetary Science Institute exhibit. 
• Take a tree tour of the UA Campus Arboretum.
• Use natural materials and minerals to make paint and pigments with the UA Museum of Art. 
If you're a political junkie: 
There are lots of panels about politics and the media to choose from, although some of them sound a bit depressing. But you probably already expected that. Here are a few choices: 
• You could go to an interview of CNN morning news anchor Alisyn Camerota, who wrote a novel ("Amanda Wakes Up") based on her broadcast news career. That talk is 4 p.m. Saturday, March 10 in the UA BookStore. Or catch her 10 a.m. Saturday at the Arizona Daily Star Tent for "Modern News: The Good, Bad and Ugly." 
• "The Media Today" is a ticketed event at 1 p.m. Saturday, March 10 in ILC 120. Journalists Joe Conason, Liza Mundy and Sasha Polakow-Suransky will discuss how the media is changing. The online tickets for this event are already gone, but you can go early for a chance to get one of the seats reserved for standby guests.  
If you're part of This Is Tucson's book club: 
We spent the month of March reading "I Am Not Your Perfect Mexican Daughter" by Erika L. Sánchez, who will be speaking in several panels at the Tucson Festival of Books. If you read the novel with us and now want to hear Sánchez, this is where you can find her: 
• "Parents Can Be a Pain: Clashing Generations and Expectations" 1 p.m. Saturday, March 10 in Education, Room 351. 
• "Why We Need Complex and Diverse Characters" 4 p.m. Saturday, March 10 in Education, Room 353. 
• "National Book Award Authors" 10 a.m. Sunday, March 11 in the Modern Languages Building, 350. 
• "Ni santas, ni diablas, sólo mujeres" 2:30 p.m. Sunday, March 11 on the Pima County Public Library and Nuestras Raíces Stage. 
---
If you go: 
What: The Tucson Festival of Books.
When: Saturday, March 10 and Sunday, March 11. 
Where: The University of Arizona.