His father mailed a newspaper clipping. His mother sent him the same article via Instagram.
Both were dropping hints to their son, Calder Hynes, that they'd like him to come home with the help of a new program that offered perks for remote workers to relocate to Tucson.
"So I learned about it via my father's snail mail and my mom's 21st-century way," Hynes said with a laugh.
The 34-year-old is among 10 people selected by Startup Tucson to receive incentives valued at $7,500 for committing to move to Tucson for at least one year as permanent remote workers with their companies.
Along with his wife, Lisa, and children, Xander and Harlow, Hynes is in the process of packing up their home in the Los Angeles area and has closed on a house in the Catalina Foothills.
He is the head of public relations and communication for a sports agency, and his work will continue remotely.
Hynes graduated from University High School in 2004 and attended the University of Arizona before heading out.
"We always considered moving back to Tucson," he said. "So this was the perfect opportunity."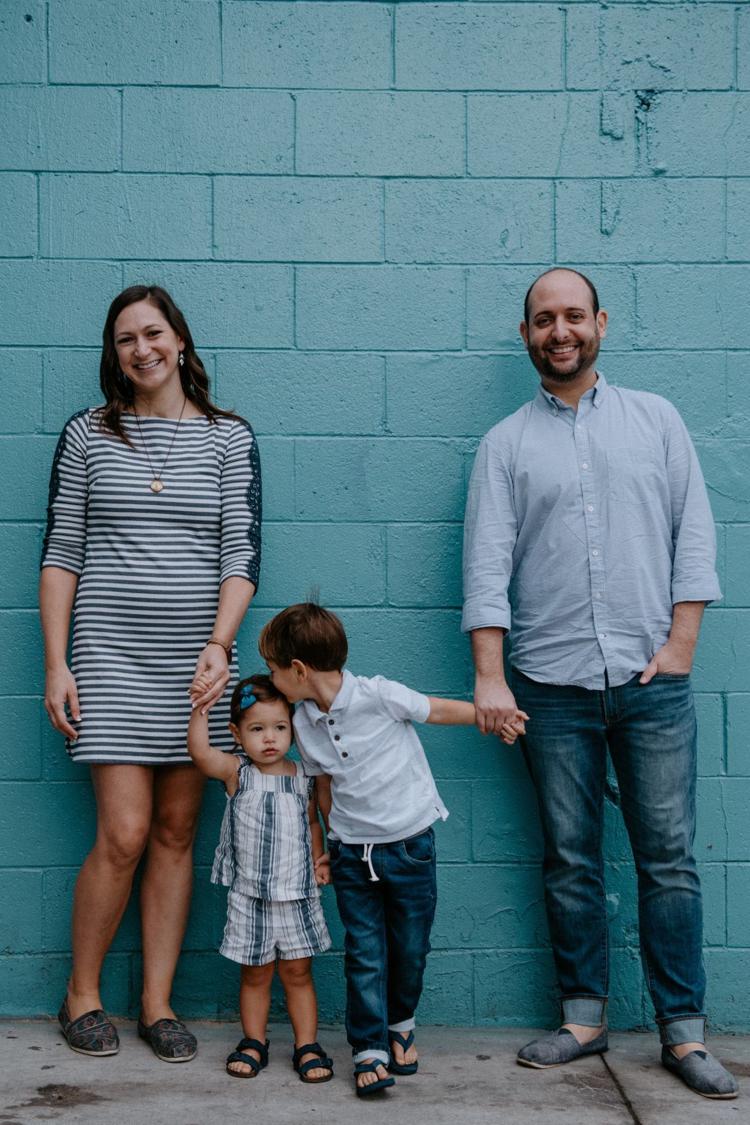 His parents still live in the midtown home where Hynes grew up.
Startup Tucson's Remote Tucson program launched in the fall and with funding for 10 families, organizers hoped for at least 150 applicants.
The nonprofit received more than 600 applications.
Incentives included money for relocation costs, a year of GIG Internet from Cox and job placement assistance for a spouse or partner. They also get memberships to professional groups and cultural organizations.
Financial sponsors of the program included the city of Tucson, Marshall Foundation, Main Gate Square, Tucson Electric Power, Cox, Pima County and Bourn Cos.
Looking to the future
Ahmad Taleb, 31, is also returning to Tucson. The product developer graduated from Palo Verde High School in 2007 and UA in 2012, after which he left town to start his career.
"To me, it was a great opportunity," Taleb said. "We were looking for our next opportunity."
Taleb and his wife, Noor, 29, recently arrived from the Bay Area and are renting a home on the east side for now.
"We're definitely looking at it as a permanent relocation," he said. "Coming home was a no-brainer and we got out of a tiny one-bedroom apartment and into a house — quite a difference."
He learned about the program from family members in Tucson who sent him information.
A lover of theater and the outdoors, Nick Boris learned about the relocation incentives from a Google alert about Tucson, which he had visited for cycling events in 2006 and 2007.
The brand planner for a health-care agency, Boris has closed on a house near the Foothills and hopes to move from Brooklyn to Tucson by April.
"I miss New York, but the New York I miss doesn't exist right now," said Boris, 50.
"I'm not here temporarily," he said. "Tucson has such a rich history of theater and film and those are things that I was deeply involved with, but the pandemic has decimated the theater world in New York."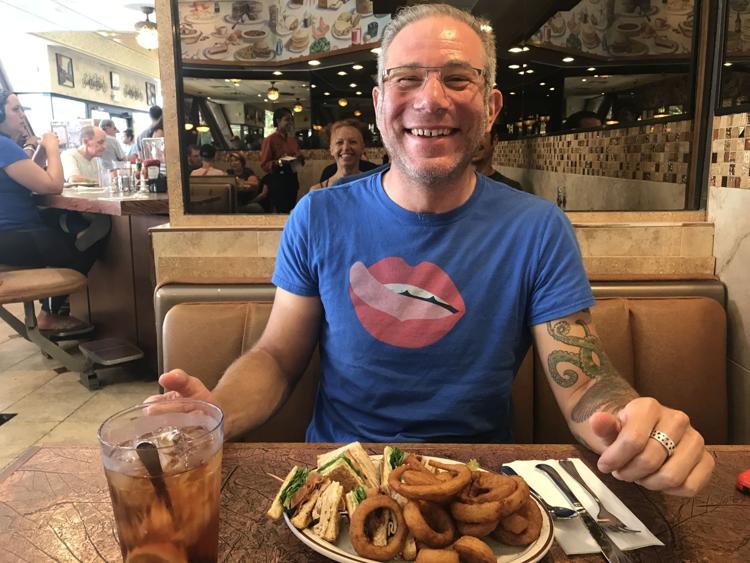 Boris spent three months in Tucson this past summer as a trial run for relocation and it went smoothly.
"Plus, the workday is done at 3 p.m., so I'll have time for cycling and hiking."
"A good mix"
The success of the pilot program caught organizers happily off guard.
The selected winners come from all parts of the country, especially California, Washington and New York, with an average household salary of $128,000.
They represent industries in technology, engineering, telecommunications, cybersecurity, health care and higher education. More than half previously lived in Tucson.
"We've had so much positivity from this," said Dre Thompson, executive vice president of Startup Tucson. "The number of applicants was a giant surprise — we met our goal of 150 applicants in the first week."
Promotion partners Visit Tucson, Tucson Metro Chamber, Sun Corridor, Rio Nuevo, Local First Arizona, the University Arizona Alumni Association, SAHBA and Tucson Realtors Association helped spread the word about the program.
"By all measures, the rollout of this program has been a huge success and has created opportunities for a diverse group of talented individuals to choose Tucson," said Barbra Coffee, director of the city's economic initiatives.
Thompson said the screening process was challenging.
"It took a while just to whittle it down to 200 highly qualified applicants," she said with a laugh. "But we got to a good mix with ethnic diversity, areas of expertise, young families and seasoned professionals."
Startup Tucson has been getting calls from cities around the country to try and replicate what the local program accomplished.
Thompson said Startup Tucson is planning another round for the program this summer that will also include talent retention.
"We want to combine talent attraction with talent retention," she said. "It's also important to keep local professionals here."