We are celebrating International Women's Day through the stories of our resilient neighbors, mothers, daughters and friends by partnering with La Estrella de Tucson for this special bilingual series, Tucson Women of the Pandemic. The stories are written by journalists Veronica M. Cruz, Stephanie Casanova, Gloria Knott, Danyelle Khmara and external contributors Paula Díaz and Maritza Felix; illustrated by Chiara Bautista; designed by María Camou; photographed by Mamta Popat and Rebecca Sasnett; and edited by Liliana López Ruelas and Irene McKisson. Read this story in Spanish.
---
There is a photo of restored furniture on Martha Téllez's Facebook profile. She likes to rescue old wood, plants and troubled hearts. She is a retired educator with a keen eye for interior design. She is also a psychologist whose penchant for making things with her hands is her outlet for releasing stress.
During the pandemic, she get things off her mind by giving new life to old objects that have been discarded at her house in Hermosillo, Sonora. This is how she releases her sorrows and those of others.
"We mental health providers are also exposed to the same things as everyone else," says Téllez.
Martha contracted the coronavirus twice. The first time felt like the world was falling in on her. "I thought I was going to die," she says. The second time felt as if life was playing a cruel joke on her. "I remembered that we must always be prepared to hold onto something divine in order to be at peace and try to understand this huge moment we are all living in ... and that not all of us do it in the same way."
Those were the only two times she stopped providing therapy to her clients. Due to her physical and mental health, in addition to fatigue and difficulty breathing, she stopped seeing her patients.
"When I'm not emotionally well, I really don't like to see patients. Instead, I sand and paint furniture, take care of my plants, walk in the garden or inside the house, and do things with my hands," says Téllez.
Psychologically and emotionally, being a therapist during the pandemic has taken its toll. "The truth is, right now things are very, very difficult ... I have to find ways to reset my own brain because a lot of young mothers have died and then I find myself providing therapy to their orphaned children. It's been very hard," she says.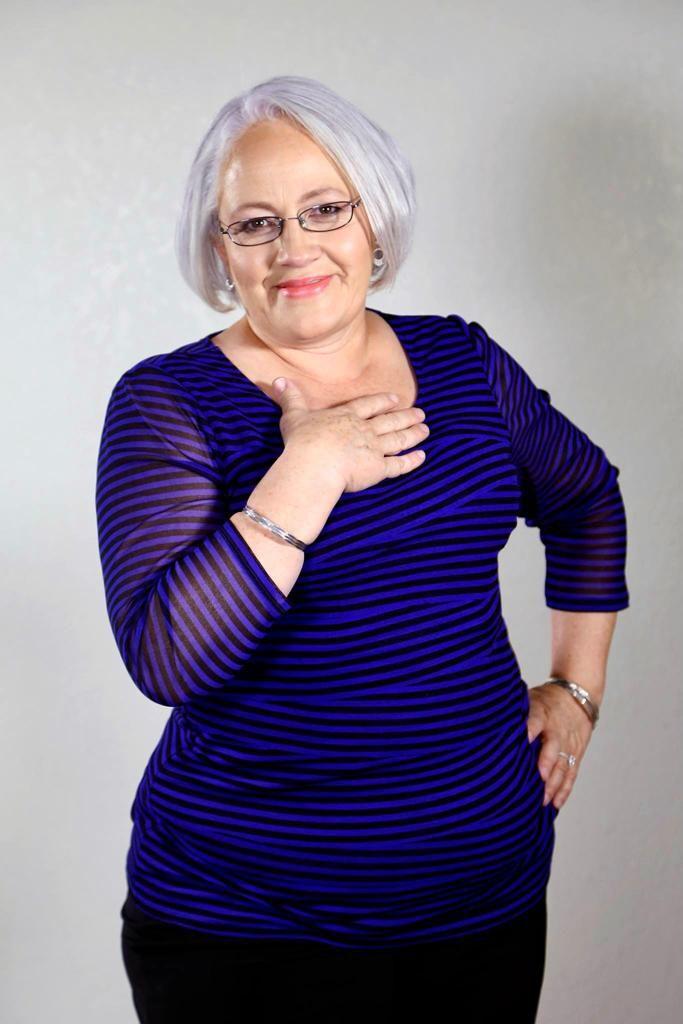 She's not the only one. Across the border in Arizona, Fanny Doran battles her own demons.
"I am also in therapy, I'm helping myself a little bit, because the pandemic has affected me a lot personally, as well as my family. I have lost some people very close to me," says the Mexican psychologist and founder of the Mariposa Monarca Center in Phoenix.
Fanny is also a thanatologist (a specialist on death and dying) and an expert on family constellations (a therapeutic technique). Each day she faces the losses that others are enduring: their routine, job, relationship, a loved one, or some other thing that would put anyone's mental health to the test. But she believes that the coronavirus crisis has turned into a mental health crisis from which she herself has not spared.
"I never thought I would experience witnessing so much pain right in front of me," says Fanny. "In my experience and my years as a therapist and psychologist, I've seen all kinds of difficult and complicated situations. But having so many clients over the course of a day, a week, two weeks, a month, three months, all going through pain, grief, panic, fear, insecurity, it has made me vulnerable in many circumstances," she adds.
Fanny clears her mind with her dogs and cats, of which she has more than 10. She adopts them, pampers them, enjoys them and in turn they keep her company, save her, and give her a sense of peace that daily life takes away.
Jimena González finds that peace in silence, greeting the sun, and meditation. Inhale, exhale, and release. This is what gets her going. From a young age, and with her mother as an example, she has always been interested in emotional therapies, support groups, silent retreats, and yoga. She studied thanatology and reiki and is preparing to begin her psychology career in Arizona. She also heals with words. She also survived COVID.
"I have experienced all the emotions of living through this pandemic, from fear, sadness, empathy for all the losses we have experienced and at the same time, with a desire to say, you know what? This can also lead us to be more human, to be more empathetic, to unite," says the former television presenter.
"I think that right now is an ideal time to look inward, tap into our inner wisdom, put ourselves in another's shoes, and ask what we want to do with what we are feeling, where we want it to take us."
The native of Tijuana, Baja California, and now a Phoenix resident, considers the pandemic to be a rebirth.
"I get goosebumps because I am convinced that we're waking up. During or as a result of moments of adversity, I feel like those shocks are what lead us to look inside," Jimena explains. "Every time a patient or someone comes to me, far from seeing him or her as a victim, I see all the potential that exists ... and we work from there, we put the pain to work, and that's how it gets transformed."
Besides the pain, there is fear.
"When I got COVID, it was very healthy for me to be able to stay there, in that fear, because I felt as if all the fears that I had been carrying since my childhood had blossomed. Everything I had locked away just came to the surface, all that had been troubling me emerged naturally, which allowed me to clearly see it and take care of it," she explains.
Fear, uncertainty, and loss are the common thread that weaves through the stories of Martha, Fanny and Jimena, but their lives are woven together with resilience.
They are three women working in service to the body, spirit and hearts of others who don't know what to do with what they feel or suffer from. They are three Latinas out of millions who have shown what they are made of during the pandemic in this country, a crisis that has made them value themselves as women more than ever.
"Our character, our strength, that instinct to give life, puts us at the forefront of life and I think that being a woman is one of the most valuable and wonderful things," says Fanny. "You mix emotions with intelligence, with abilities, with a very deep love, what you give to life, because we are capable of giving life. I am happy to be a woman. I love being a woman. I love myself as a woman."
For Jimena, this implies a responsibility.
"We have to honor having the ability to give life, to be able to nurture, to be able to feed, to be able to embrace, to be open," she describes. "Also in our struggles we have advanced a lot as women thanks to many people, many women who have made great achievements so that we can now have what we have and enjoy the privileges we enjoy, and for that we can dance and say thanks."
Those are the achievements that have made women like Martha successful professionals who help unravel the tangled threads of mental health throughout the pandemic. That is one of the best reasons to celebrate, according to the psychologist.
"For many years, even today, the idea that you can be a professional and expand your horizons as a woman has been denied. I lived it a lot, they want to relegate us to the role of housewife, but we can do whatever we want and much more," says the Sonoran.
"I am very proud to be a woman. I celebrate and love myself. And I think we have to do that on a daily basis. And it is good that there is a specific day for women, but for me, it's every day. We all deserve to have all beautiful days, all excellent days, and all happy days."