How is spring break already upon us?
We realized today that for most Tucson kids, it's coming up quick. As in, next week. Ahhhh!
If you're like us and haven't come up with a plan yet, don't panic. We've got some ideas.
Sorry we didn't get this out sooner for you families in the Sahuarita and Vail districts! 
If you're wondering, TUSD, Sunnyside, Amphi and Marana districts all go on spring break March 18-22. Catalina Foothills is March 25-29 and Flowing Wells is April 15-19. 
Get a jump start on summer camp planning with our 2019 Summer Camp Guide. You'll find everything from STEM to sports and everything in between. 
Spring Break Camp at the Oro Valley Community Center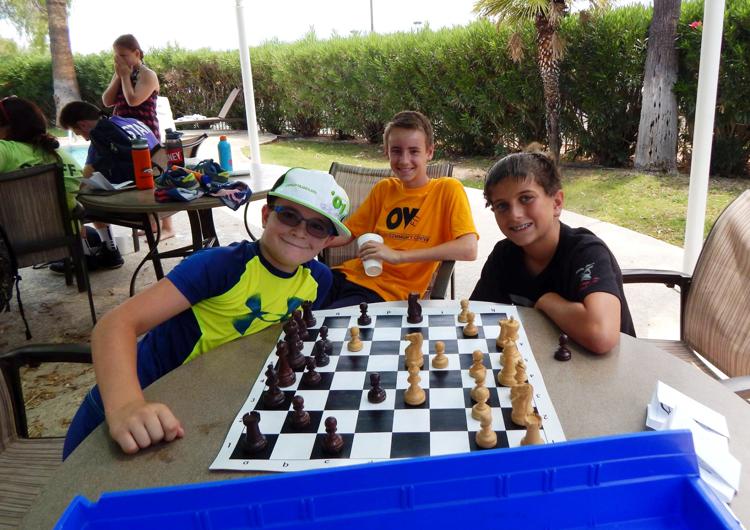 Children ages 6-12 will have lots to do! There will be games, sports, activities, crafts and more. Morning and afternoon snacks will be provided, but you must provide a sack lunch. 
When: March 18-22, 9 a.m. to 4 p.m. 
Where: Oro Valley Community Center, 10555 N. La Canada Drive
Cost: $140 for the week or $35 per day
Info: Register here
Playformance Spring Break CAMP!
Kids in kindergarten through eighth grade will participate in a variety of physical play activities designed for kids at all levels. Some of those activities include parkour, ninja warrior courses, fort building and more. 
When: March 18-22 and March 25-29, 9 a.m. to 3 p.m. Early care and after care are available for an additional fee.
Where: Playformance, 119 E. Toole Ave.
Cost: $325 for a five full day punch card or $70 per full day
Info: Go here
Spring break camp at UA Campus Recreation
Your kids can hang out at the University of Arizona for the week. The camp features gym and field games, arts and crafts, an on-campus field trip and various activities throughout the Rec Center. There will also be swimming and a movie. 
Where: Campus Recreation, 1400 E. Sixth Street
When: March 18-22, 9 a.m. to 4 p.m. Drop off as early as 7:30 a.m. and pick up as late as 5:30 p.m. for no additional charge
Cost: $240/$220 members for the week or $55/$50 per day
Info: Go here to register
Horsemanship Riding Camp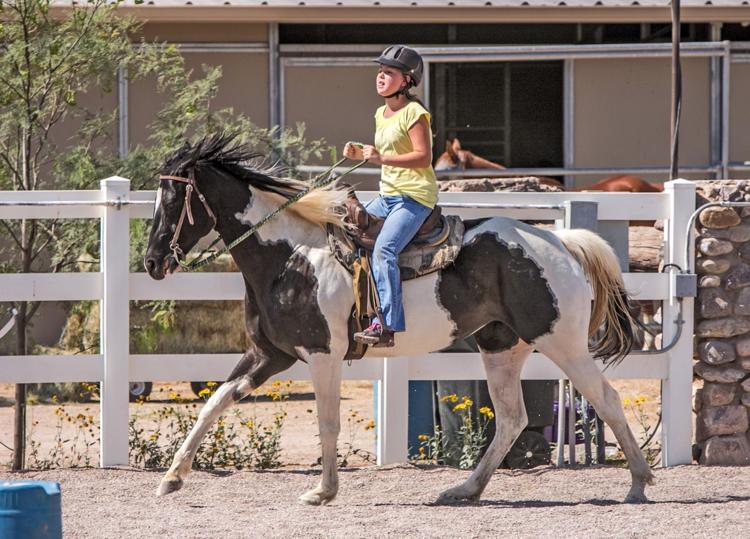 Kids ages 8-14 will hang out at the ranch and learn proper horsemanship and improve their riding skills. 
Where: Therapeutic Ranch for Animals and Kids, 3250 E. Allen Road
When: March 25-29, 8 a.m. to noon 
Cost: $300
Info: Go here to register. There's also a two-day Little Buckaroos Camp for kids ages 5-7, where they'll have hand-led horseback rides, animal lessons and help care for the animals on the ranch. It's 8:30-11:30 a.m. March 18 and 19 and costs $150. 
All Sports Camp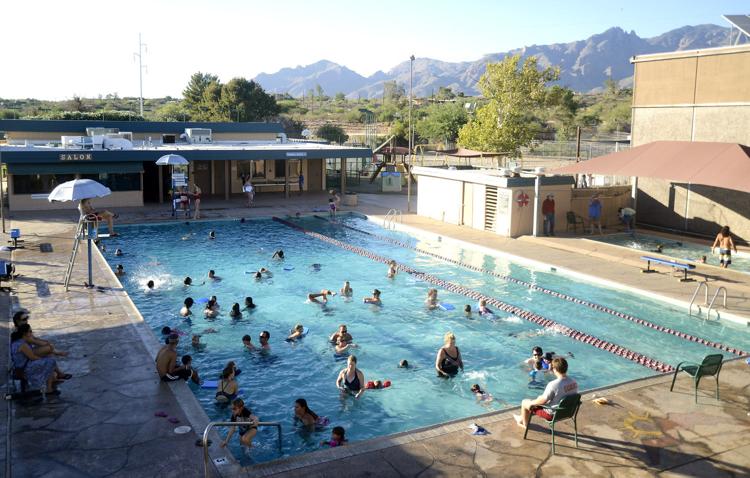 Children ages 5-14 will play tennis, racquetball, volleyball, swimming and basketball. There will be basic instruction, drills and fun competition in all sports daily. Other activities include lunchtime ping pong and board games. 
Where: Tucson Racquet & Fitness Club, 4001 N. Country Club Road
When: March 18-22 and March 25-29, 9 a.m. to 2 p.m. 
Cost: $185 or $46 per day
Info: Before care is available at 7:30 a.m. for $7 and after care is available from 2 to 5:30 p.m. for $14. Lunch is included. Go here to register.
My Gym camp
Children ages 2-12 will play themed games, make crafts, dance, participate in relays and more.
When: March 18-22, 9-11 a.m.; 11 a.m. to 1 p.m.; 1-3 p.m. and 3-5 p.m. 
Where: My Gym, 7942 N. Oracle Road
Cost: $150/$120 members for five sessions; $30/$24 for one session
Info: Go here to sign up
Sports camp
Children ages 5-13 will play basketball, baseball, flag football, volleyball, floor hockey, soccer, lacrosse, obstacle courses and laser tag. 
When: March 18-22, 8:30 a.m. to 3:30 p.m. 
Where: Hi-Five Sports Club Tucson, 555 E. 18th Street
Cost: $250 for the week or $60 for a day
Info: Go here to sign up
Movie nights at Bookmans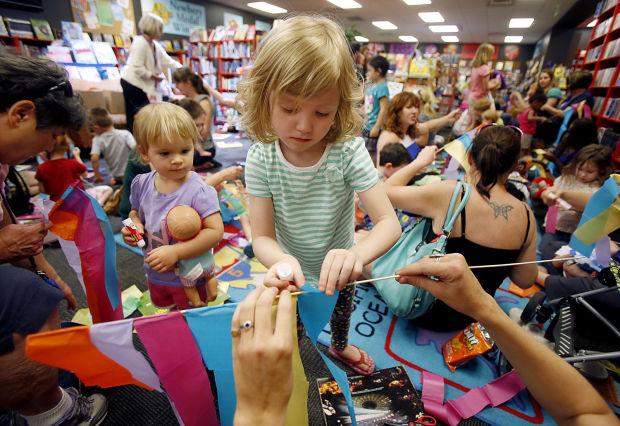 If you're not looking for a camp, but do want something fun for the family, Bookmans East, 6230 E. Speedway, is hosting a free movie screening at 6 p.m. each night March 18-23. Craft time is included.
Here's what's playing:
March 18: Trolls
March 19: The Lego Movie
March 20: Fantastic Mr. Fox
March 21: Shrek
March 22: The Lion King
March 23: Coco
Go here for event details.