As a child, Crystal Stark was always singing.
So when she found out she could go to school for music, she did and graduated from the University of Arizona with a degree in music education. 
In 2006 Stark advanced to the top 44 of "American Idol" contestants in the show's fifth season.
Now the 36-year-old mother of two is a professional singer and music teacher for grades K-8 in the Vail School District. 
Between teaching and performing she's still always singing, just about anything. Her favorite songs, though, are the soulful ones. 
"I think the genre that I'm best at is anything soulful so it could be pop or blues or jazz," Stark said. "But if it has a soulful element it's more up my alley. But, I'll sing anything."
Performances are mainly tribute work of classics like Donna Summer and Ella Fitzgerald. She does between five and ten performances a month at concerts, weddings and parties.
Stark does an entire Donna Summer act where she wears a wig and fancy costumes and performs with a ten-piece band. That show gets booked a year out, she said. 
It's her favorite show because Donna Summer has been an inspiration for Stark since she was a kid.
"When I was younger we had a substitute in middle school and he stopped me in the hall. This is when I had big hair everywhere and he was like 'you know who you look like? You look like Donna Summer. You know who that is?'" Stark recalled. "And I did know because I listened to disco. I thought it was pretty cool. And then I read her autobiography to prepare for the show because I wrote the script and I realized we had a lot of things in common...My love of disco and early on connection with her makes that my favorite show."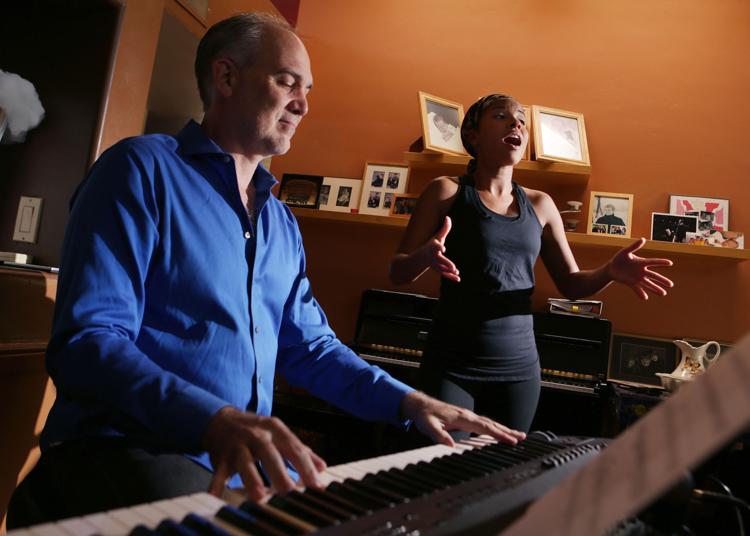 She's gotten so good at being Donna Summer that the New York Bee Gees invited her to perform with them at the San Diego County Fair this week.
"They found me Googling 'Donna Summer artists,'" Stark said. "They need a Donna Summer to perform like three songs in the middle of their show. Hopefully it goes well because I'd like to do more work with them on the east coast."
We chatted with Stark earlier this week as she was getting ready to go to San Diego. Here are some excerpts from that conversation:
On her passion for fashion 
I love the clothes. I'm a little bit of a clothes whore. Not gonna lie. I love buying gowns and putting looks together. If I wasn't a singer, I'd be a stylist.
I hate working out. I hate it so much, but I do it because I love clothes and I want to look a certain way in clothes. I love fashion so much. That's my passion.
Both of my albums are my original songs. I don't perform them a lot. Nobody really wants to hear your original songs. I didn't make my albums to be Beyonce. I made it for me as a life goal. ... I'm comfortable having two. If I were to do another one I'd do a Christmas one.
I really love the feeling of commanding the stage and feeling like you're bringing the audience along on this journey. It's a very difficult thing to command the attention of an audience and it's something I've really had to learn and work on over the years and see what works and what doesn't. It's not good enough to have a good voice. You have to be an entertainer. 
I think I love entertaining more than I love singing because it's more of an all encompassing thing. It's more like who you are and what you're sharing from your soul with the audience and that authentic connection I think is my favorite thing.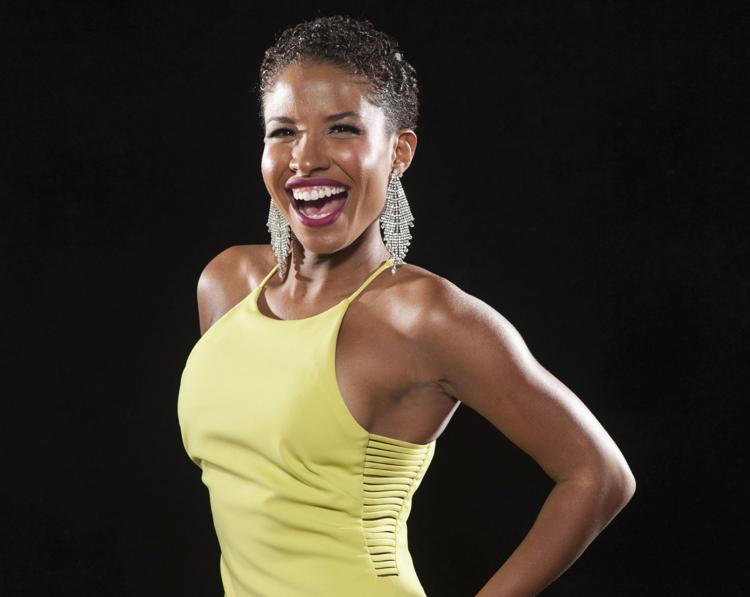 I really just love interacting with the students and teaching more than music. Like teaching them life lessons. They love hearing my horrible gig stories. They love hearing how things go wrong and how to overcome it. We use it as lessons. Like, hey if you get in a situation, don't be this person. That's what I like. I like more character building that comes with teaching music. I feel it's easy for me to do because we're already exploring artistically and creatively. They feel like it's a safe space we can share.
I do feel like I have to go out of my way. I have to do an extremely good job to overcome any biases people might have or think "well she can't run that band. She can't run a seven piece band and call all the shots because she's a female or she's a black female." So, I do feel like from moment one my reputation and what people say about me is so important. I wanted it to be pristine so there was no room for anybody to look down on me or think I couldn't do something that a man could do and I work really hard to treat all the musicians that work with me with utmost respect and I'm organized and they tell me "I love working on your gigs because I know everything will be on point and you're professional.'"
Words of wisdom for aspiring musicians
You always have to do your homework. You always have to know what you're talking about. For me, what's been really helpful is the fact that I can read and play and sing music well because I have a degree in it, so If I need to write a chart I can. If I hear a wrong rhythm in something I can point it out.
And never be afraid to negotiate. If they come out with something, be like "no that number isn't gonna work. Here's why." Don't just take what somebody offers you. You need to educate them on what you need. People are like "oh musicians. They'll play for food." No. I'm sorry. What we do is a craft and art that we have spent our entire lives perfecting and working on. This is a profession just like anything else. You have to advocate for yourself and the musicians that are working for you.