Tucson was once a movie hub, with dozens and dozens of movies filmed here over the last several decades.
So, we put together a list of as many as we could think of (and find in our archives). 
The newest movie on the list is the 2021 film "Spiked," which includes scenes shot at the former Arizona Daily Star building on Tucson's south side (and is available to stream through Amazon).
As for the oldest film on the list, that award goes to the silent western "The Mine with the Iron Door," filmed in 1924. 
But among the most popular (arguably) on the list:
"Can't Buy Me Love," with Patrick Dempsey filmed in spots such as Tucson High School and Tucson Mall
"Stir Crazy," with Richard Pryor and Gene Wilder filmed around the downtown area
"Tin Cup," with Kevin Costner filmed at locations including Hotel Congress and Tubac Golf Resort & Spa
"Revenge of the Nerds," with Robert Carradine filmed on the University of Arizona campus
"Major League," with Charlie Sheen, Wesley Snipes and Tom Berenger filmed at Hi Corbett Field
"Boys on the Side" with Whoopi Goldberg and Drew Barrymore filmed at various locations including Teatro Carmen 
Also, shoutout to Old Tucson Studios: Hundreds of movies and TV shows were filmed there. HUNDREDS.
Without further ado, here's a long alphabetical list of movies filmed in Tucson — with some fun photos added into the mix. (Did we miss any films? Email us at thisistucson@tucson.com) 
Hot tip: Some of the movies on the below list are available to watch through streaming services such as Amazon, YouTube, Hulu, Apple TV, Google Play and Vudu. Search your streaming service and see what's available!
---
Aces: Iron Eagle III - 1992
Alice Doesn't Live Here Anymore - 1974
Almost Famous - 2000
Another Man, Another Chance - 1977
Arizona - 1940
Away We Go - 2009
Baraka - 1992
Backlash - 1956
The Bells of St. Mary's - 1945
Bodies, Rest & Motion - 1993
Boys on the Side - 1995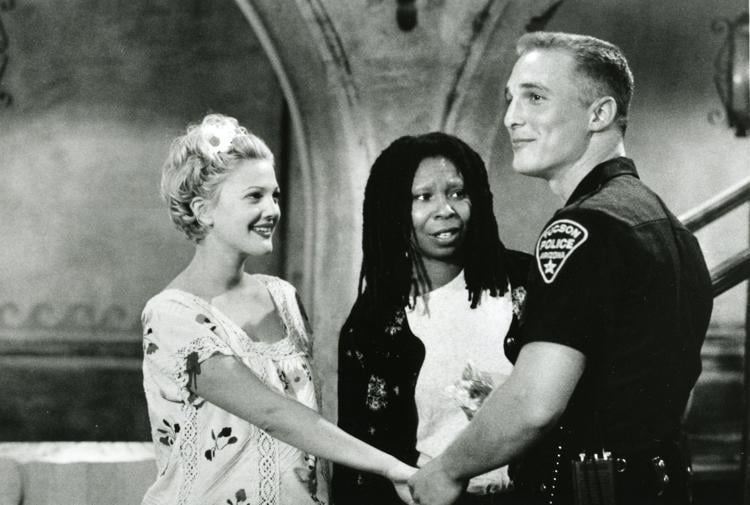 Broken Arrow - 1950
The Broken Star - 1956
Cannonball Run II - 1984
The Cannonball Run 1981
Can't Buy Me Love - 1987
C.C. & Company - 1970
Confessions of a Dangerous Mind - 2002
Death Wish - 1974
Desert Bloom - 1986
Dirty Dingus Magee - 1970
Duel in the Sun - 1946
Easy Rider - 1969
Eating Out - 2004
El Dorado - 1966
Fast Getaway II - 1994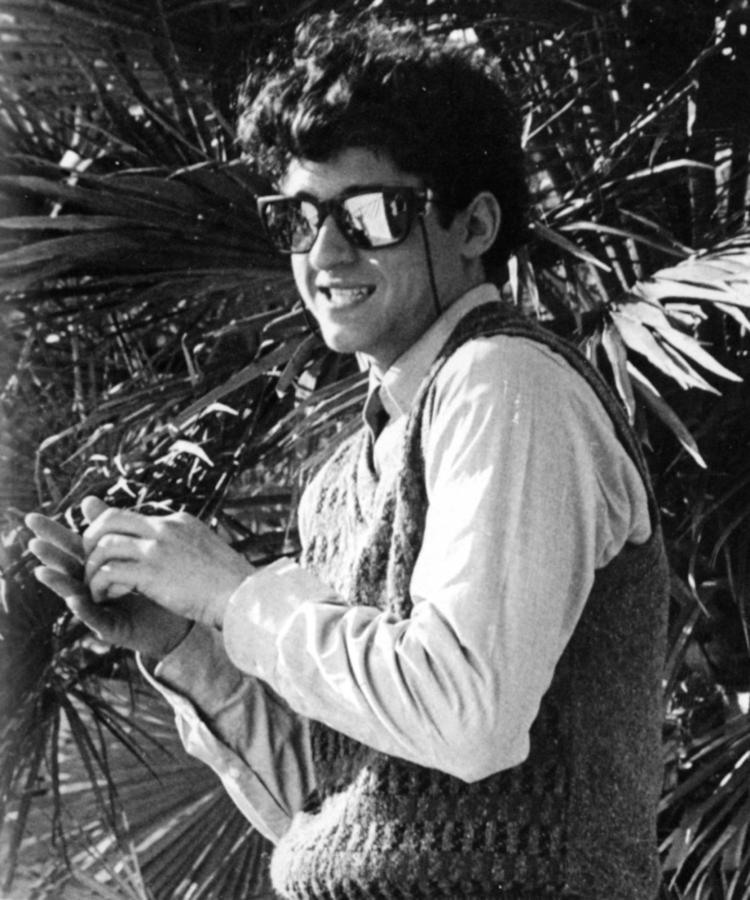 Fire Birds - 1990
Geronimo: An American Legend - 1993
Glory Road - 2006
Goats - 2012
Groom Lake - 2002
Gunfight at the O.K. Corral - 1957
Gunsight Ridge - 1957
The Guns of Fort Petticoat - 1957
Harley Davidson and the Marlboro Man - 1991
Hawmps! - 1976
Heaven with a Gun - 1969
Hombre - 1967
How the West Was Won - 1962
Jesus' Son - 1999
Joe Kidd - 1972
A Kiss Before Dying - 1956
Kidco - 1984
The Last Challenge - 1967
The Last Outpost - 1951
The Last Train from Gun Hill - 1959
The Life and Times of Judge Roy Bean - 1972
Lilies of the Field - 1963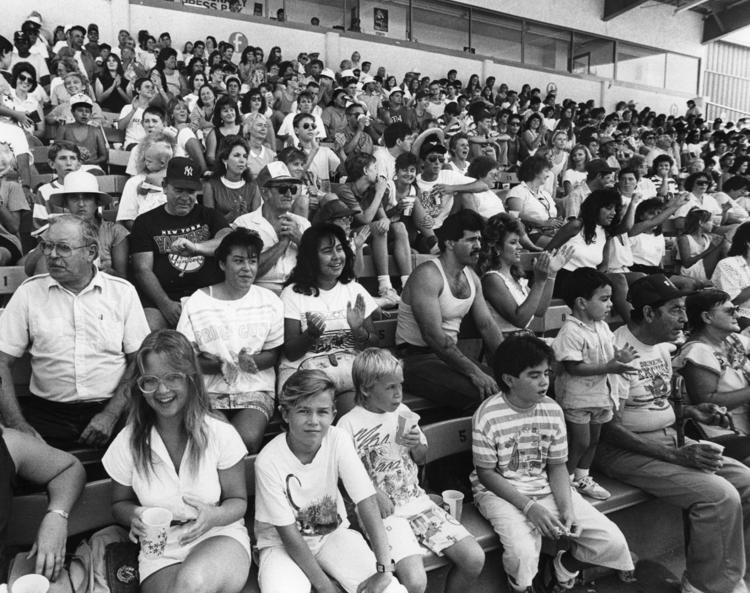 Los Locos - 1997
Lost Horizon - 1937
Major League - 1989
Man Who Loved Cat Dancing - 1973
Mary Shelley's The Last Man - 2008
McLintock! - 1963
The Mine with the Iron Door - 1924
Monte Walsh - 1970
Nemesis - 1992
Night of the Lepus - 1972
The Outlaw Josey Wales - 1976
Perdita Durango - 1997
Pocket Money - 1972

The Quick and the Dead - 1995
Red River - 1948
Revenge of the Nerds - 1984
Rio Bravo - 1959
Rio Lobo - 1970
Romy and Michele's High School Reunion - 1997
South of Heaven, West of Hell - 2000
Spiked - 2021
A Star is Born - 1976
Stay Tuned - 1992
Stir Crazy - 1980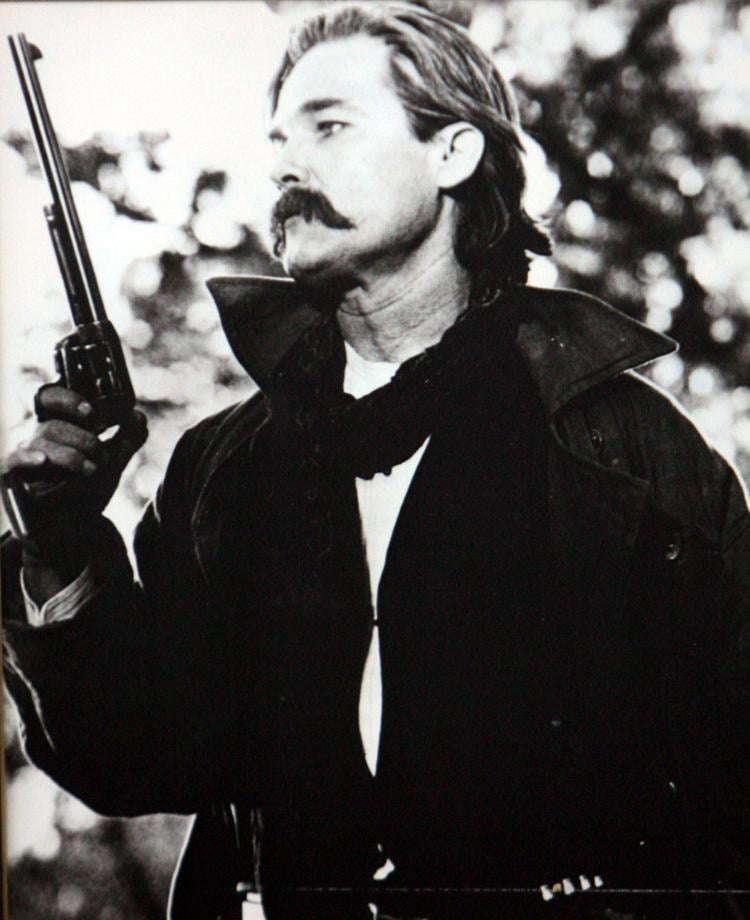 Tank Girl - 1995
Terminal Velocity - 1994
¡Three Amigos! - 1986
Thunder Alley - 1985
Tin Cup - 1996
Tom Horn - 1980
Tombstone - 1993
Transformers: Revenge of the Fallen - 2009
The Trial of Billy Jack - 1974
The Villain - 1979
Walk the Proud Land - 1956
The Way West - 1967
The Westerner - 1940
White Line Fever - 1975
White of the Eye - 1987
Winchester '73 - 1950
Wings - 1927
Winter Journey - 2019
The Wraith - 1986
The Young Animals - 1968
Young Guns II - 1990
3:10 to Yuma - 1957