Thanks to a mother-daughter duo, a motel and trailer park on Benson Highway has a shot at reliving its glory days. 
Mom Toni Story and daughter Jade Josey have big dreams. 
When you pull into El Pais Motel, imagine brightly colored motel room doors on your right, a sparkling blue pool on your left and just beyond the motel, 13 silver-sided vintage trailers gleaming in the sunlight.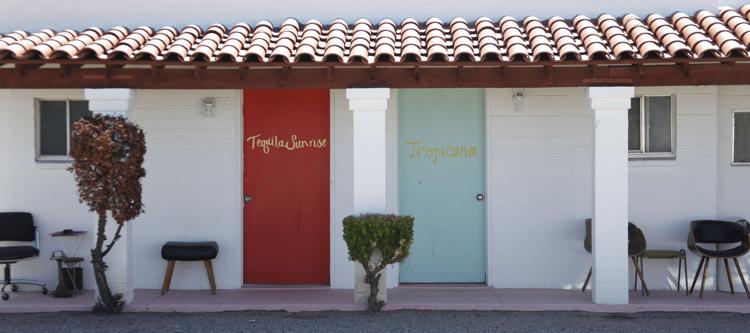 With a soft opening of several brick-and-mortar rooms and trailers planned for October (fingers crossed!), the women have owned the property for about one year and have since undertaken its massive restoration.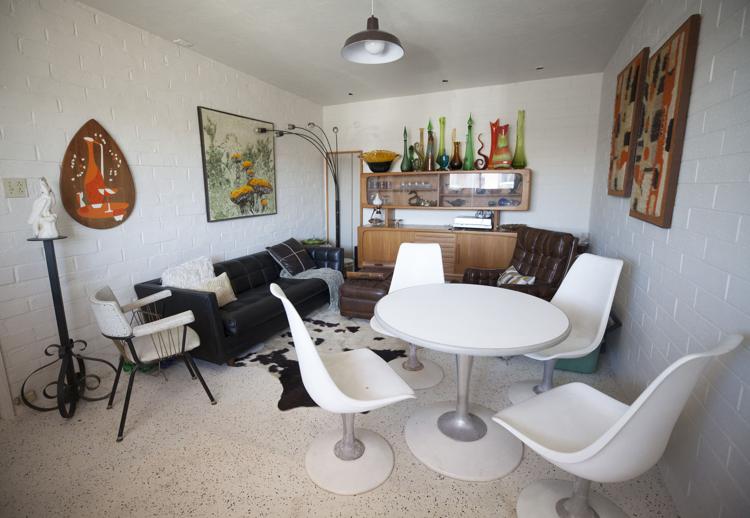 Self-proclaimed "mid-century modern fanatics," Story and Josey plan to deck out the motel and park in décor worthy of that era. Guests will be able stay in motel rooms, vintage trailers or possibly in a trailer of their own — the park has 17 total RV spaces available. They inherited the name.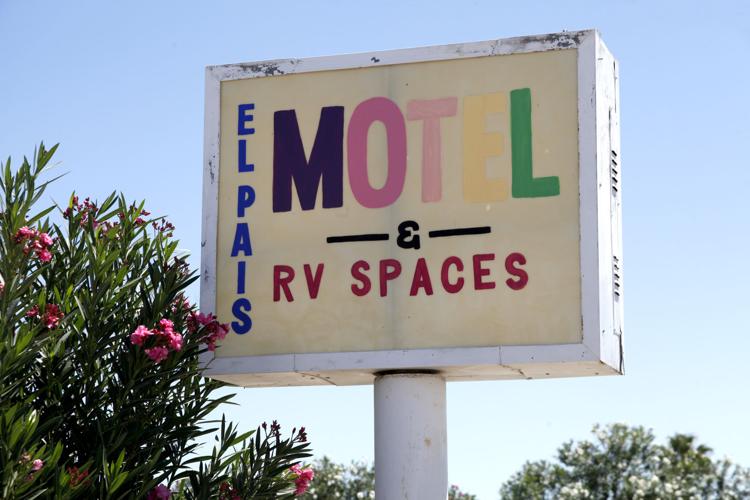 "We want it to be like when you walk through this gate, you feel vintage, you feel that 1950s vibe..." Story, 56, says. "We really want you to step back in time. We don't want it to feel old and broken. We want it to feel old and cool." 
And what a journey that's been.
Story, a single mom to daughter Josey and son Topher Hatton, calls her family "the original tiny home people."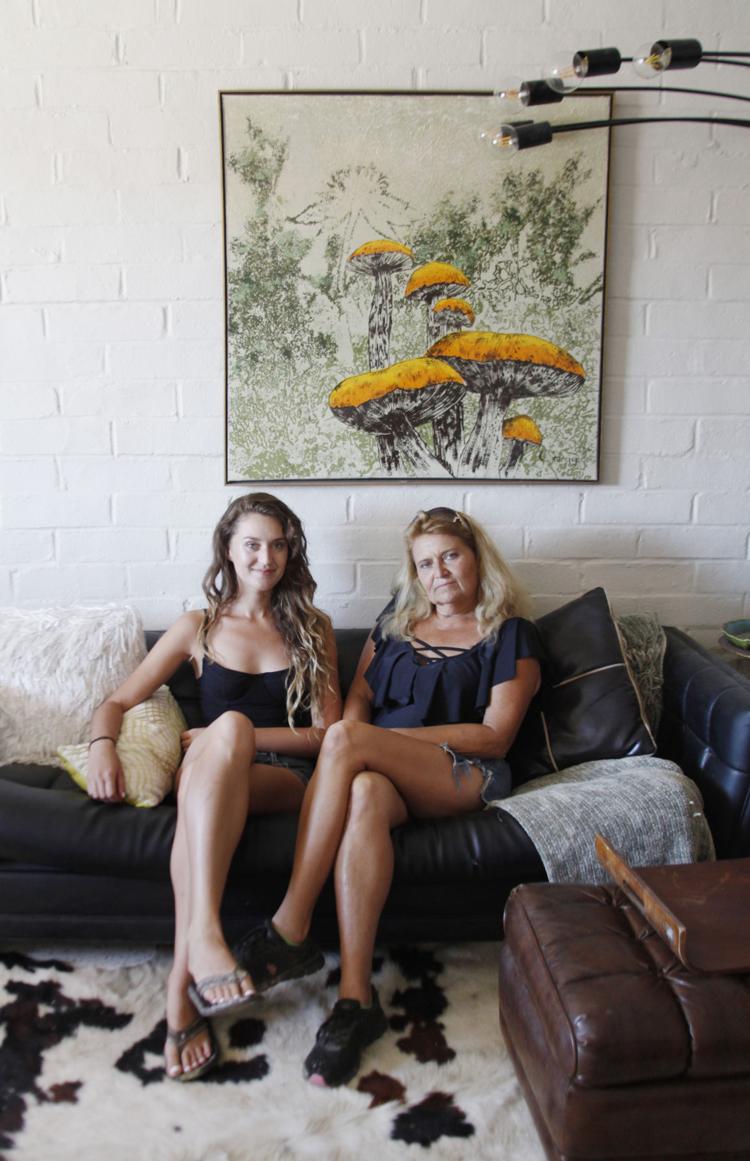 The family moved to Tucson from Louisiana in 1997 in a camper. With California as the original destination, they spent about a year in Santa Fe (didn't like the winter) and moved on to Tucson. They never made it to California. 
Story owned and managed rental properties, and eventually they began redoing mid-century modern furniture. Furniture led to trailers and then they were hooked. 
When Josey set her sights on moving to New York City, where she studied interior design at the Fashion Institute of Technology, the hobby became a source of funding. 
"We did some yard work and I made $250, and I bought a tan, ugly camper van that I cleaned up and flipped for $500," Josey, 29, says. "And with that we bought a little Airstream and we sold it for $3,500, and I moved to New York with $3,500." 
That was almost 10 years ago. They estimate they have since flipped around 35 trailers.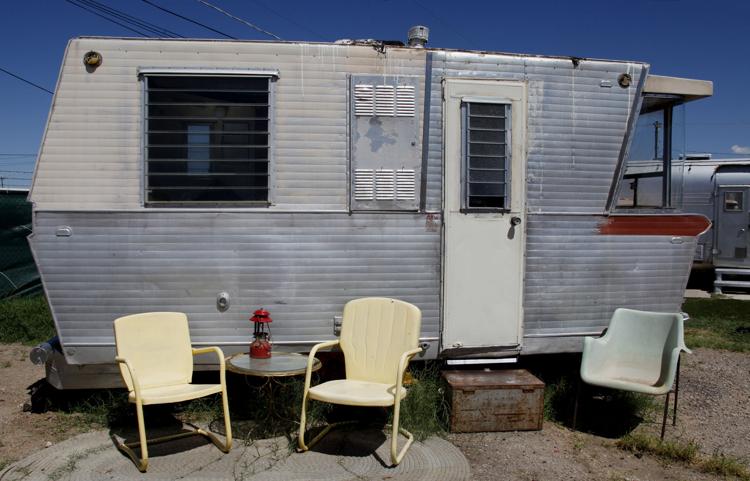 "I'd always had the hobby and really fell in love with restoring (the trailers), but we had to sell the restored ones out of necessity," Story says. "And as it turned out, every semester we had to sell another one. And I would cry." 
They began dreaming of renting the trailers instead of buying them. And when Josey graduated in 2017, they road-tripped from New York to Tucson, staying in vintage trailer parks and funky motels. 
"All the way home we were going, 'We can do this,'" Josey says. 
They settled on El Pais because it had a swimming pool — albeit one that nobody thought would ever function again. What is now the clubhouse had no roof. Weeds reigned.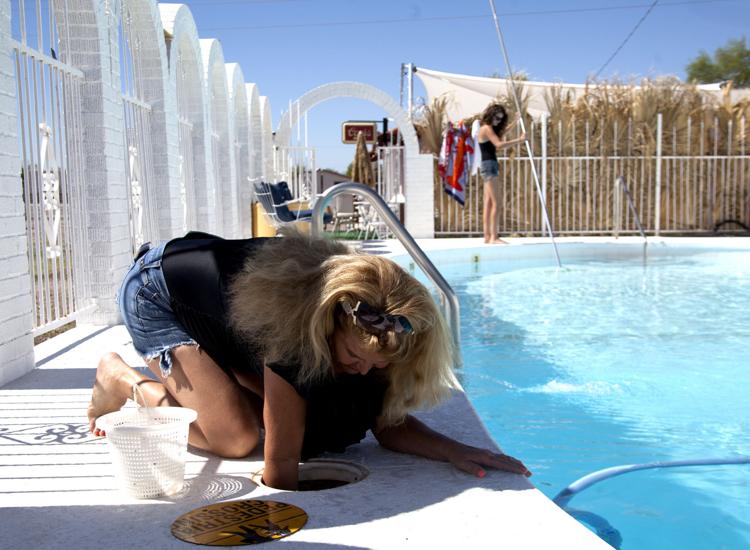 "We were kind of embarrassed to tell anyone," Story says. "They were like, 'You bought something on Benson Highway and Palo Verde?'"
"And we would show them and they would say, 'This is exactly what I would expect a property on Benson Highway and Palo Verde to look like,'" Josey adds.
Benson Highway is part of the project area for Pima County's Brownfields Program, an effort to revitalize areas that need it. Using grant money from the U.S. Environmental Protection Agency, the program basically pays for qualifying owners to have an environmental assessment conducted on their property. That in turn makes the property more desirable for banks, developers and buyers, says Daniel Tylutki, senior program manager of community and rural development for Pima County. 
The county also has a survey to get a feel for what people want to see in areas like Benson Highway. 
"We're kind of seeing a changing of the guard, if you will, where a lot of these properties are family owned," Tylutki says. "There was this nothing-is-ever-going-to-happen-here attitude, just like that movie 'Cars.' The interstate is here. Nothing can happen here. But now (the property) is being passed on to their children."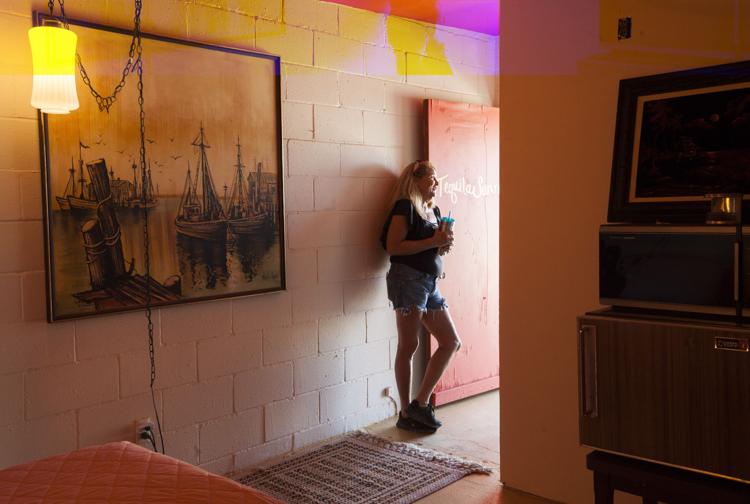 With that comes fresh eyes — like Story and Josey, who just "hope to restore this place to her original charm," Story says. 
Because Benson Highway wasn't always this way — empty motels and boarded up businesses. 
The motel's previous owners Connie and Joseph Stephens purchased El Pais in 1969. Connie says most of the buildings on the roughly one-acre property date to around 1948.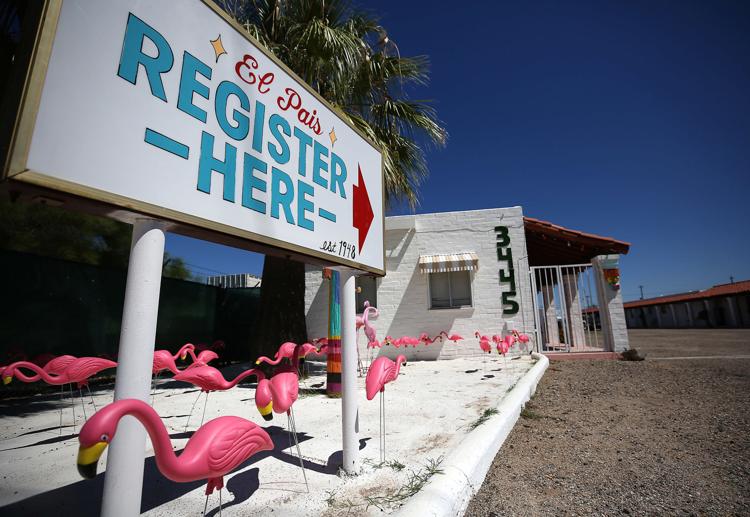 Then, Interstate 10 hadn't yet bypassed the highway, which was a gateway to Tucson, lined with motor lodges hosting families, businessmen and snowbirds. 
The Stephens added the now-beloved swimming pool. Joseph made her dig the first bucket of dirt, Connie says. They lived in what is now the motel's clubhouse.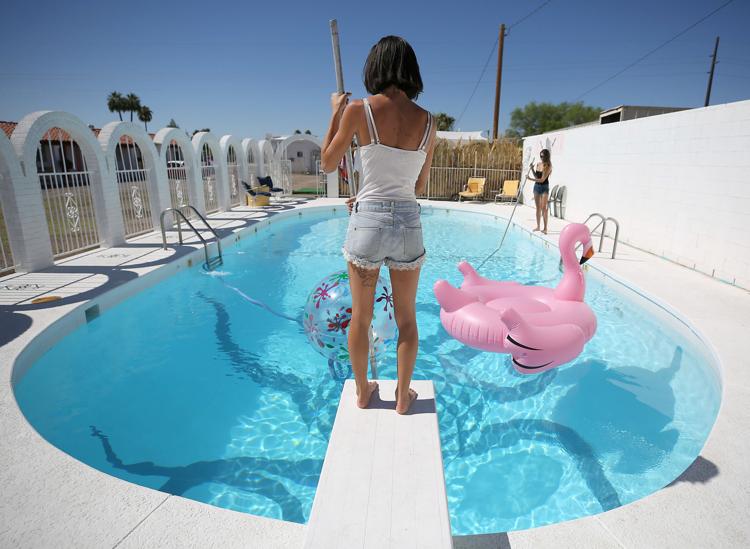 Despite the construction of I-10 in the 1960s, the couple didn't see a decline in traffic until around the mid-70s, Connie recalls. 
"And as far as RV-ers, we were extremely busy until about 1978, and we had regulars who would come from the east and stay with us all winter," she says. 
At the motel's peak, she recalls the guests organizing meals on the picnic tables several times a week. 
"And if it was bad weather, they'd say, 'Let's get breakfast together some place,'" Connie, 69, says.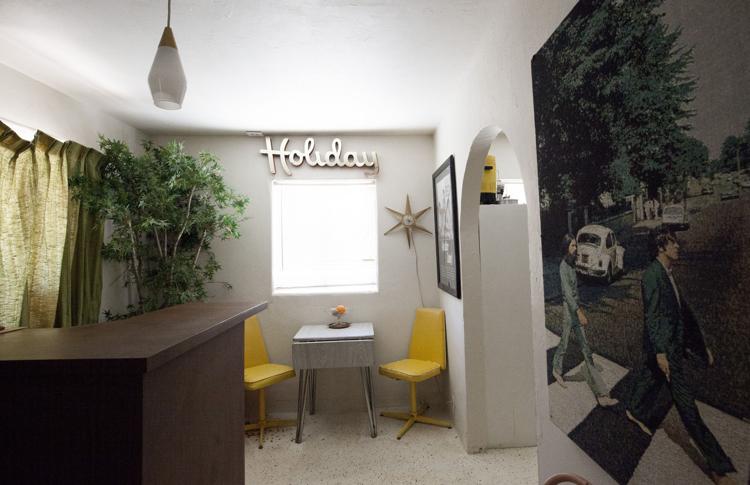 The family owns two other parcels in the area, and following Joseph's death in 2011, Connie and her son Joshua Stephens closed the motel. 
Last Friday, Sept. 7., the once empty property came to life again. With the pool finally finished, Story and Josey threw a pool party and art show, inviting about 50 people to check out the property. A few even stayed overnight. 
They hope that was the first of many events. They're thinking farmers markets, car shows, maybe even weddings. 
They imagine "vintage trailer and tiny home enthusiasts" finding community here — just like those 1970s snowbirds picnicking in the common areas. 
"We call it the beast," Josey says of the property. "It takes all of your time and money. You have to be crazy and love it. But it's finally starting to turn a corner where maybe other people can see the potential, and that's exciting for us."