In 2020, a survey found that local nonprofits suffered a giant loss of revenue amid the pandemic, while also raking up millions of dollars in unexpected expenses for things like PPE.
Despite that, less than 1% of nonprofits surveyed said they stopped providing services entirely.
"The resiliency and the drive to continue providing these services was great," says Jennifer Purcell, senior vice president and director of development for Alliance of Arizona Nonprofits. "Even though a large majority of them closed their physical location, they have not stopped providing their services and continuing their mission."
More than 400 nonprofits responded to the survey conducted by the Alliance of Arizona Nonprofits. The survey also showed a collective 78% loss in volunteers for responding nonprofits, with more than half of the organizations experiencing a decrease in year-end giving, plus furloughs and layoffs.
All this to say that this year's Arizona Gives Day on Tuesday, April 6 — a 24-hour period of donating to your favorite nonprofit — is even more important for organizations.
Arizona Gives Day began in 2013 as a collaboration between the Alliance of Arizona Nonprofits and Arizona Grantmakers Forum. Since its creation, Arizona Gives has raised $23 million for Arizona nonprofits, Purcell says.
"At the time, there were several other giving days in the U.S., namely in Minnesota and Colorado, that were having success with fundraising events like this," Purcell says, though people can also donate to organizations on the Arizona Gives website year-round. "There was a feeling that we needed to bring awareness to the work the nonprofit sector was doing and increase philanthropy in the state."
"When we go to a shelter to get a dog or when there's a disaster, it's oftentimes nonprofits coming in to assist and help and I think we forget that," she says. "We just need to think about how we can make our communities stronger and one way we can do that is to continue supporting the work the nonprofits are doing every single day."
This year, more than 300 Southern Arizona organizations are participating in Arizona Gives Day. You can find all the Southern Arizona organizations and donate on the Arizona Gives website.
Here are four Tucson organizations participating: 
Angel Heart Pajama Project
When immigrating from Cuba, Graciela Lopez spent time adjusting to life in the United States — but she always found a way to buy new pajamas and books for her children.
"We're about helping children who are in a specific situation that is obviously not of their doing — homeless or in foster care," says board president Stacie Emert. "Our mission is to provide them a little bit of comfort by giving them brand new pajamas and a book so they have something to help them establish an evening routine."
The organization also hopes to establish literacy support for children, in ways such as reading classes.
Since the organization was created, Emert estimates they've given 27,000 pairs of pajamas and 20,000 books to children.
"It's that sense of comfort and that sense of being comforted by having something soft and around us — and that sense of hearing a story and, hopefully with the younger students, someone is able to be reading the story," Emert says. "It's the sense of, 'Someone cares about me and I'm feeling more comfortable because of it.'"
"It's really been built about kindness for others," she says.
Angel Heart Pajama Project was affected during the pandemic due to the inability to host fundraising events, in addition to a loss of volunteers.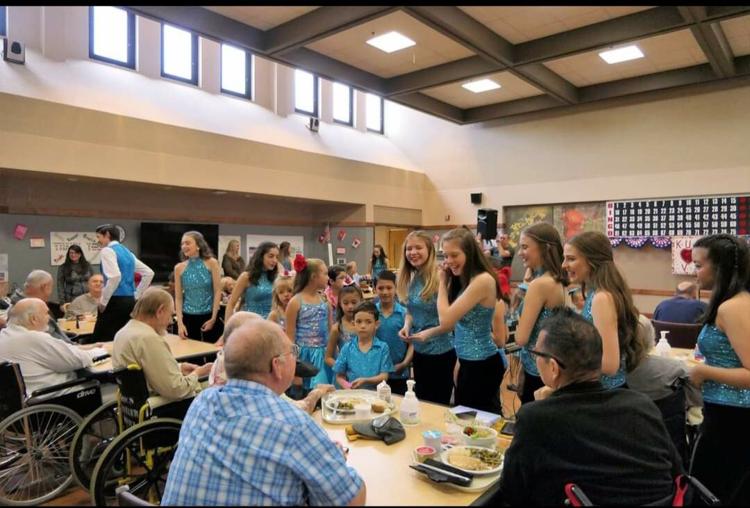 Kids Unlimited
Children and teens at Kids Unlimited have the opportunity to take singing, acting and dance classes, all while building self-esteem.
"Our program is built to provide a safe stage," executive director Carol Sottosanti says.
Kids Unlimited began 34 years ago when Sottosanti's two daughters were interested in performing arts. Unable to find what she was looking for, Sottosanti started a studio herself.
"I was looking for something for them to gain experience and I saw how they grew as humans with being on stage," she says. "That became what we kept seeing — look at this child who was so shy, couldn't speak to you, couldn't look you in the eye, and a year later, they were comfortable."
"What I'm most proud of is these kids can be comfortable adults," she says.
In one recent instance, a Kids Unlimited student applied to the University of San Francisco. In the admission letter, the university mentioned the student's volunteer work with Kids Unlimited.
"It means so much to me to hear this from the director of the University of San Francisco — that our program helped her obtain her goals and they noticed, of all the stuff on her resume, they picked her volunteer work to be impressed with," Sottosanti says.
Though classes have continued virtually or outdoors, Kids Unlimited has lost a large chunk of its members amid the pandemic. And the shows that Kids Unlimited normally performs for nursing homes or the veteran's hospital didn't happen this year, though the organization was able to provide digital shows for them.
"If it wasn't for a wonderful landlord and the efforts of my husband having really worked hard pulling in monies and grants, I don't know if we could've stayed open," Sottosanti says, adding that the community has also supported the nonprofit.
Owl & Panther
Abby Hungwe came to Owl & Panther as a participant in 2008 — now she works as the managing director for the organization that provides artistic spaces for refugees.
"I have firsthand experience of how impactful Owl & Panther is," she says. "For me, it's a place where refugees who faced some really horrific things and experiences in their life — it's a safe place where people can feel healing in community. The biggest impact Owl & Panther has is the bonds, the relationships, the one-on-one support that participants get."
Most of those experiences are created through expressive arts programs — drawing, creative writing, music, photography.
"We don't have to share a language to share arts together," Hungwe says. "That's the beauty of it. We're able to still build community even when there's a language barrier."
"Owl & Panther, for me personally, has always felt like a family," Hungwe says of the 25-year-old organization.
When the pandemic hit, Owl & Panther suspended in-person activities and transitioned to Zoom. For a variety of reasons, last spring's courses weren't as well-attended as they normally are, Hungwe says.
Owl & Panther, in partnership with organizations such as the Iskashitaa Refugee Network, also began doing deliveries of basic necessities for families.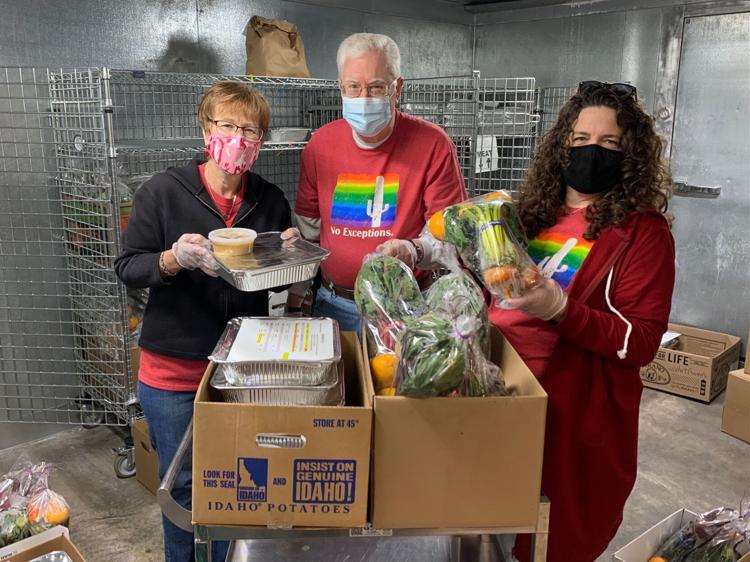 Sol Food Initiatives
Program coordinator Elizabeth Smith says the goal was to teach people about food, while building connections and "hopefully addressing food insecurity on the east side."
But then the pandemic hit, no longer allowing the kitchen to be a community gathering space.
"The idea then was: How do we continue to serve this particular population when they are the ones who have to shelter in place?" Smith says. "It was the question of who can no longer come into the kitchen and how can we still use the space for people who are hurting and hungry?"
From there, Sol Food Initiatives partnered with R&R Family Kitchen, Pivot Produce and Cafe 54 — which has an employment program for adults in mental health recovery — to deliver meals to people on Tucson's east side, in addition to sponsorships with other nearby churches. Meals feeding about 200 to 300 people are delivered each week.
"I feel like the effects of the pandemic are so much harder than I can see," Smith says. "We serve families who already had things pretty tight in their lives — that just got worse. People who are just strained beyond all measure, between trying to school their kids at home or job loss. My delivery drivers have said, 'You pull up to a house and you just don't know someone's story.'"
"Simply put, we are all about cooking up collaborations of food and joy," Smith says.