Five years ago this month I was scrunched under a desk with a screwdriver in a half-empty office space with an accent wall the same color as our logo, getting it ready for the first staff of #ThisIsTucson writers.
#This, as we affectionately call it, is more than a website or cute cactus logo, more than a Facebook page or an app. It's a laboratory for the Arizona Daily Star to experiment with local news and how we can make it sustainable. I got into this work because I see journalism as a service and I want to serve the community I grew up in and the one I'm raising my children in. #ThisIsTucson is a personification of that.
After 18 years at the Arizona Daily Star, five of them as #ThisIsTucson's editor and co-founder, I am leaving. But the local journalism that #ThisIsTucson produces is only getting better. Now led by Gloria Knott, who started at the Arizona Daily Star in 2018 and joined the #This team earlier this year, #ThisIsTucson will continue to help you connect with Tucson more deeply through its people, events, food and culture.
As I move on to my next local news adventure, I'll leave you with a list of the five Tucson things that bring me joy. Would this even be a #ThisIsTucson article if it wasn't a list?
Monsoon walkers
Monsoon season is my favorite time of year. I love that the entire city loses their collective minds over rain after a long hot June. Being out in the evening after a rain and smiling at strangers over the wet pavement is my favorite.
Pandemic helpers
In this job I've often heard from people who find it hard to get established in Tucson — to find their people and put down roots. During the uncertain depths of the pandemic in 2020, the thing that lifted my spirits were seeing the hundreds of ways neighbors were helping neighbors, from people making and giving away cloth masks to volunteers gathering and driving supplies to those who needed them — the pandemic drove home to me that Tucson's people are caring and kind.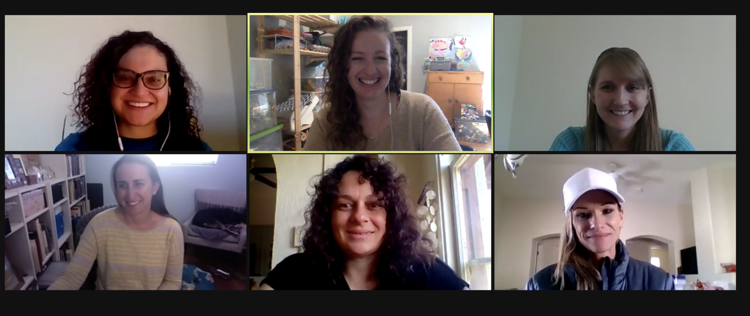 #ThisIsTucson members
When our readers become members there's a little box where they can explain why. Those messages are inspiring to our whole staff. Messages like these keep us uplifted, "Your work is incredibly valuable to the entire community!" "I hail from Tucson, and love it, and miss it. Thank you for helping me keep in touch!" "I love Tucson and I love This is Tucson's mission to let everyone know about how awesome Tucson is." "Learning about all the things that are uniquely Tucson makes me feel happy and engaged and connected" "This is Tucson is a great and solid resource and I would like to support in any way I can."
The stories you love
We often joke that a story about a local artist's mural of people eating Eegee's while doing goat yoga on the side of a building selling 12 pound burritos while cute javelinas run by would literally break our website. Here are some of the most popular #ThisIsTucson stories in the last five years:
Local journalists
These are my people and they're doing the difficult work of serving their community without fanfare or gold medals. Here's a round of applause for every journalist in Southern Arizona.