In need of some doggies snuggles but not ready to take on the full-time responsibility of being a pet parent?
It's a win-win for everyone: you'll get to spend some quality time with a pooch and they'll get a nice break from shelter life, where it can be noisy and much of their time is spent in kennels. 
Any time dogs get to spend out of the center with people, even just a few short hours, is better for their well-being, says Nikki Reck a spokeswoman for PACC. 
"People are like 'aren't they sad when they return?'" she says. "Not really, they come back refreshed... and they're happy because they got a break and didn't have to be in here the whole time."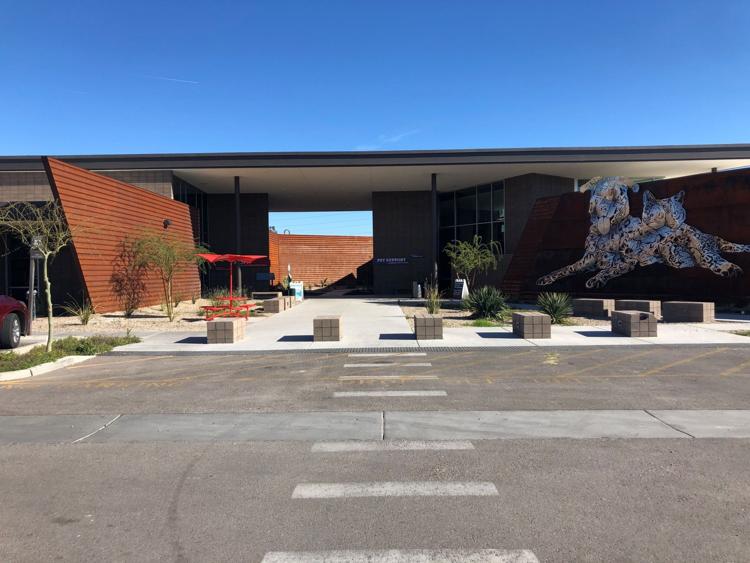 Pima Animal Care Center has made it super easy to arrange a short trip with a pooch. Head over to the center at 4000 N. Silverbell Road (you can find their business hours here), you'll find two binders with all you need to know about doggie day trips and pawjama parties.
The first binder has photos and info about all the dogs available to be taken out for a trip and the second has the paper work you have to fill out including a foster care agreement and your contact info. 
PACC's behavior team evaluates every animal that comes in to the shelter and dogs that are chosen to be part of the program are "pretty easy going, nothing seems to rattle them," Reck says. 
They're also categorized by dogs who are easy to walk and those that pull a little, she says.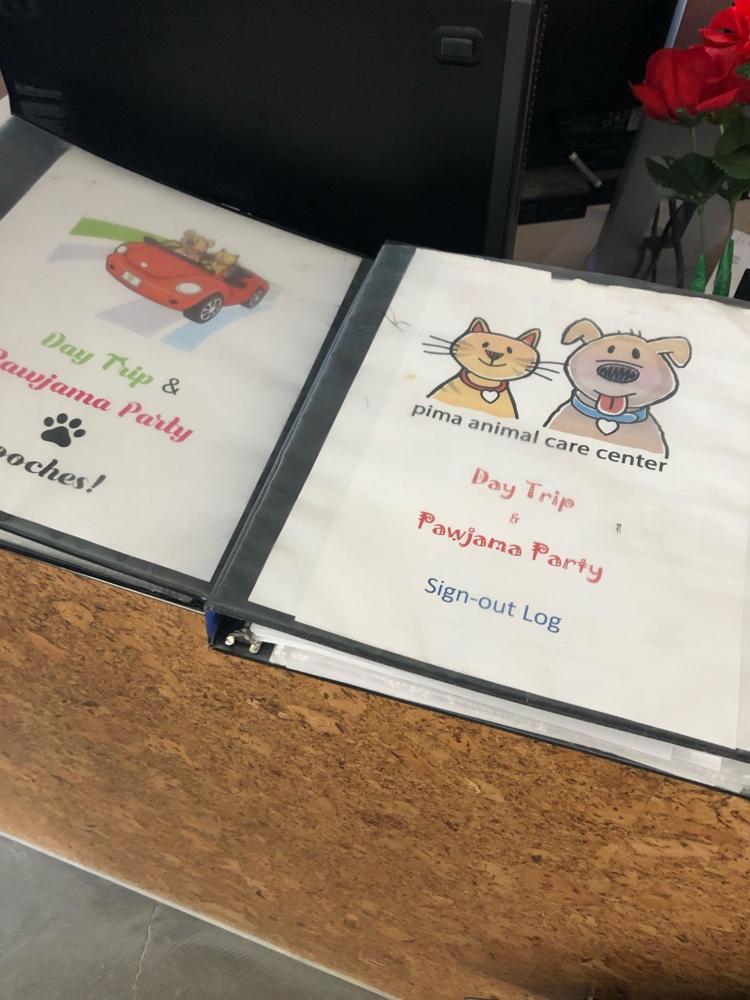 Once you've finished filling out the forms, PACC staff will bring out your buddy for the day and a leash, then you're free to go on your adventures. 
There's a list of do's and dont's you can take with you for some ideas and things to avoid. Among the don'ts: going to dog parks and schools, interacting with other animals including your own personal pets, and going off leash in public. 
Otherwise you're free to do most anything else including hitting some hiking trails, cuddling and watching Netflix, visiting some of Tucson's dog-friendly places or taking them out to spoil them with a special treat. 
"We always joke that you can take them to Starbucks and get them a puppuccino, they love that," Reck says. 
After all the fun is over you return the pooch back to the center before closing time, or if you want to continue your adventures you can keep it overnight for a pawjama party (just make sure you call to let the center know).
When your outing is over you'll fill out a "report card" sharing a bit about what you did together and observations from your time together about their behavior including things like whether the dog is housebroken, likes to be outdoors, enjoys runs, prefers lounging on the couch or knows any tricks.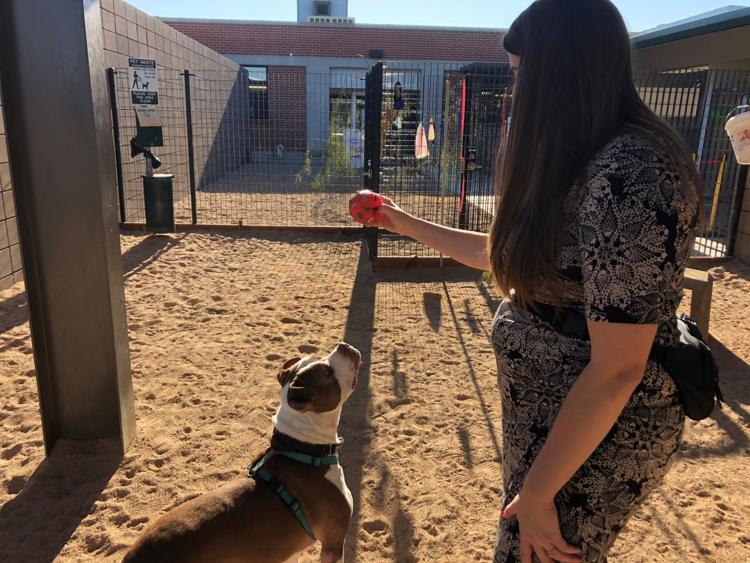 Reck says families and college students are frequent users of the program, but it's open to anyone. 
"We always tell people this is great for the families that have kids that say 'I want a dog, I want a dog, I want a dog', but they're not sure if their kids are ready for that. "It gives them a chance to test it out and say 'are you gonna pick up its poop? Are you gonna walk it?'"
Taylor Griffith and her husband recently moved to Tucson and were considering getting a puppy when they learned about PACC. During her visit there she learned about the day trip program and decided to try it out. She's taken two dogs out for day trips that turned into pawjama parties and decided to foster the second dog, Bono, a pit bull terrier mix. 
In the week they've been together they've gone out for walks, a hike, practiced some tricks and gone out to Starbucks, but Bono's favorite thing to do is stay home and cuddle. 
"He's a big baby, he wants to be cuddled and touched and loved 24/7," Griffith says. 
From her experience, Griffith says it might take a little bit of time for the dog to warm up to you and let their personality come through, so she advises being patient with your day trip partner. 
"Another thing to remember is you don't have to keep a dog forever, anytime out of the shelter helps improve that dog, trust humans more and see the world for the beauty that it really is," Griffith says.