For more than three years, Marisol Flores-Aguirre helped women launch their own businesses. 
In her roles at the YWCA Southern Arizona as director of the Women's Business Center and then also the executive director of the Microbusiness Advancement Center, Flores-Aguirre knew the mantras. 
"You don't have to have all the answers." 
But it's one thing to help someone else start a business. It's a completely different matter to take that risk yourself. 
In 2019, Flores-Aguirre took the leap. 
Chulas - Arte, Cultura, Gifts Y Más opened in December 2019 on Ninth Street, just around the corner from Fourth Avenue. The airy boutique celebrates Chicanx culture and features handcrafted pieces mostly by women makers and artists from across the Southwest and into Mexico.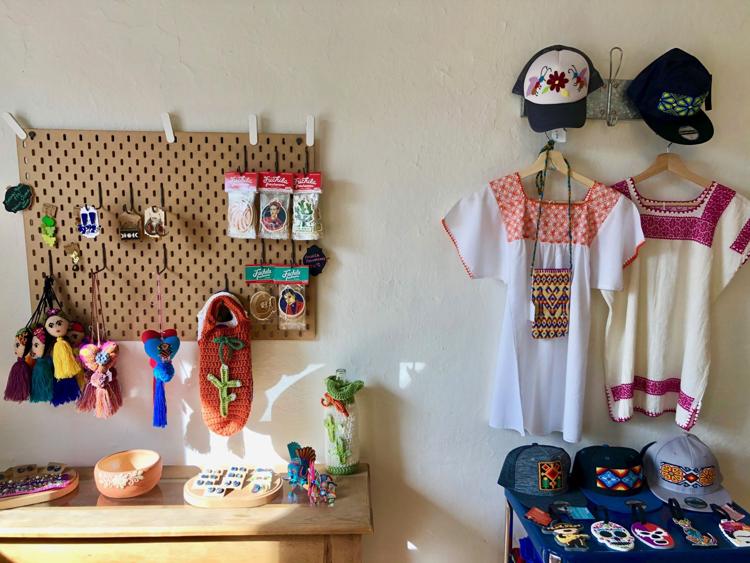 For Flores-Aguirre, it's about beauty — the beauty of culture, the beauty of art, the beauty of supporting fellow dreamers. 
"When you walk into the shop, it kind of hits you on multiple levels," Flores-Aguirre says. "Different senses are activated." 
In a room adjacent to the shop, Flores-Aguirre is creating an art gallery. Her family owns the building, so she has access to 2,500 square feet of space. And she has dreams of activating all of it. 
The shop itself is tiny — just 350 square feet — and bright, with plants perched on windowsills drinking in all that natural light. The floors are wood and the walls are white — with the exception of a vibrant Jessica Gonzales mural.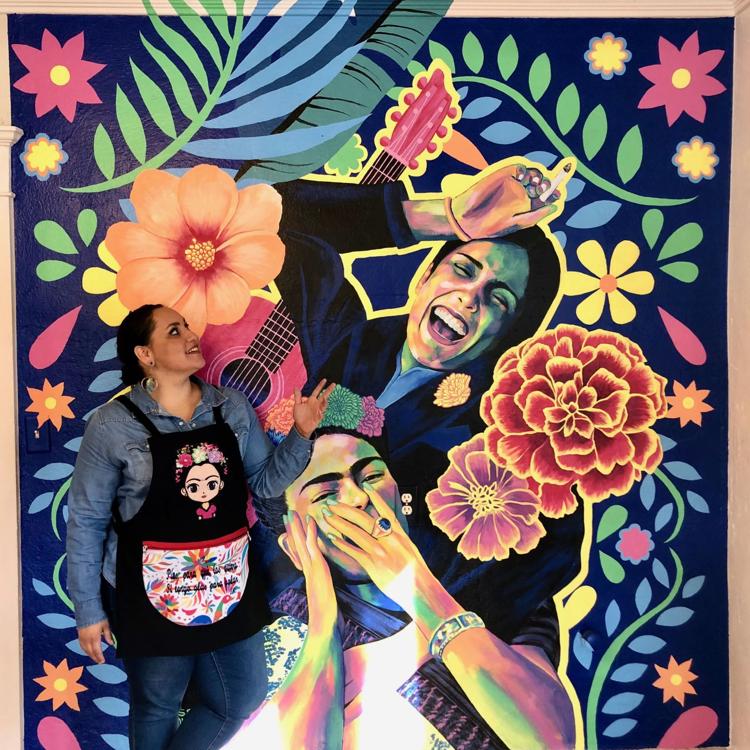 On one wall, a collection of books from La Syrena Barrio Books line the shelves. The titles — many bilingual — come from Syrena Arevalo-Trujillo's pop-up book shop. Here, they have a permanent home. 
As Flores-Aguirre moves through her shop, she can tell you about every piece she sells and who made it. A mom from Chandler made these hand-poured candles, and these notebooks are hand-designed by a Mexican maker. 
You'll find lots of gift-worthy items here. Chulas' inventory includes stationary, home goods, jewelry, bags, books, stickers, self-care items, games and even handmade dog collars. 
A focus on different artisans from Mexico will rotate quarterly. Right now, the shop is showcasing pieces from Oaxaca.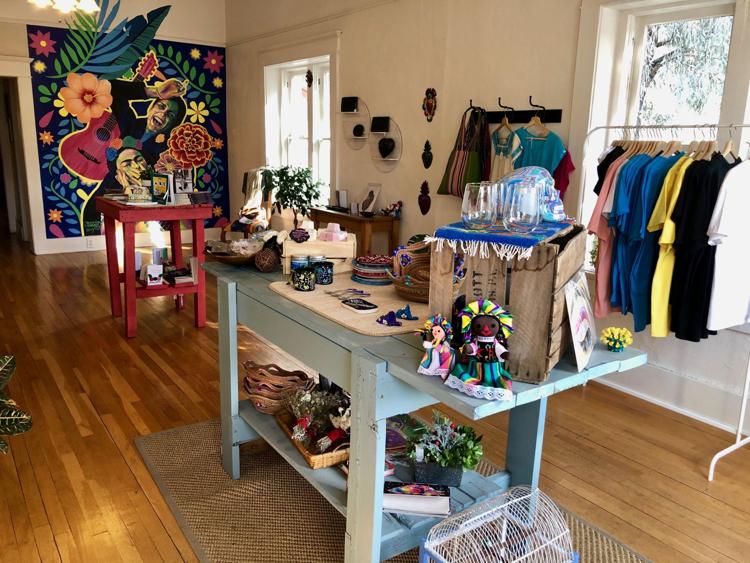 Flores-Aguirre grew up with a dad who owned his own business and got her  executive master of business administration degree from the University of Arizona Eller College of Management. But she says she never seriously considered doing the entrepreneur thing herself until she saw the women she worked with at the YWCA walking that road. 
"What it really fostered in me was a sense of appreciation for people who were taking risks," she says. "They were going out and believing in the power of their product or their dream, and they were doing it scared. I think, for me, that was a really big motivator." 
Although she knew she wanted to do something "culturally-focused," a trip to a Los Angeles horchateria with wall of artisan crafts for sale clarified that vision. 
"I had to really sit back and say, 'OK, Marisol. You're teaching all of these things, but you're not really walking that walk,'" she recalls. "It was a shift in that mindset of being able to say, 'It's OK to do it scared.'"
She jokes that she started Chulas "the millennial way" — that is, she kept her full time job to launch her side hustle. Chulas is only open on the weekends. Throughout the week, you'll find Flores-Aguirre working at the UA's Eller College of Management, where she is a mentor in residence for aspiring entrepreneurs and teaches a class on innovation.  
Flores-Aguirre has dreams for Chulas beyond the shop. Eventually, she hopes to transform the entire building with maker markets, art installations, poetry and music events and studio space for women artists and makers.
"There are lots of people who are creating incredible things and don't know where to go from there," says Serena McRae, the watercolor artist behind Cactus Clouds Art. McRae is selling t-shirts, cards and stickers at Chulas. "To have someone who has the courage to create a physical space for all of these artists to come to is incredibly valuable." 
Already, Chulas is working with around 50 different makers between the shop and the art gallery. 
"We really place a value on the work that all of these makers and artists do," Flores-Aguirre says. "It's not just about Chulas. It's not just about us. It's about we as a community. Part of the vision of this space is to have a lot of folks utilizing it and being part of it." 
Visit Chulas, 423 E. Ninth Street, Fridays and Saturdays noon to 6 p.m. and Sundays noon to 5 p.m. Go here for more information.