Audi Dolan may have been born in the desert but she was raised on a boat. 
That's because Tucson has a thriving sailing club that her parents have been involved in since 1972, the year she was born. 
The Tucson Sailing Club currently has 140 members and is always welcoming more. The group — comprised of racers and cruisers — hosts monthly social gatherings, hosts sailing lessons at local lakes and participates in races in San Carlos, Mexico twice a year. 
Audi's parents, Gay and Rick George, got involved with the club to learn a family sport. Gay had never been sailing before that and her husband had only been once, in San Francisco. 
The couple was hooked immediately and both of their children grew up with sea legs. 
They learned all about the art of sailing, including a whole new set of words, terms and superstitions. For example, according to sailing lore, it's bad luck to leave for a cruise on a Friday. Or, when you change the name of a boat, you're supposed to have a ceremony. 
Most importantly, they learned to slow down and relax. 
"When we got into it, the really nice thing we enjoyed more than anything is when you're sailing you get there when you get there," Gay said. "You learn to totally relax. It's very quiet. It's just a total change from the rat race."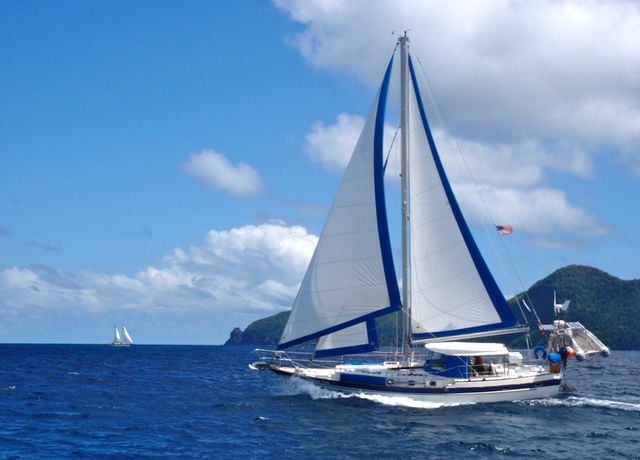 "It forces you to slow down," Rick said. "Here you are going at life at 60 miles per hour and now you're doing it at 6 knots. It's peaceful and quiet. You really compete with yourself and the boat to see if you can get a better turn of speed and do what you want it to do."
They loved sailing so much, the couple lived on a large sail boat, named "Island Time" for seven years while they cruised the Caribbean. 
It wasn't always about cruising for Gay, though. When she was 45, she and several ladies from the Tucson Sailing Club raced in all of the women's races in the region.
"I always call it my midlife crisis," Gay said. "There was a group of ladies from the Tucson Sailing Club and we had about four boats and we raced all of the women's races in this part of the country. And that was the year they had the women's worlds in San Diego. So, we all raced in the women's worlds. We got to have bragging rights. We came in ninth in the world."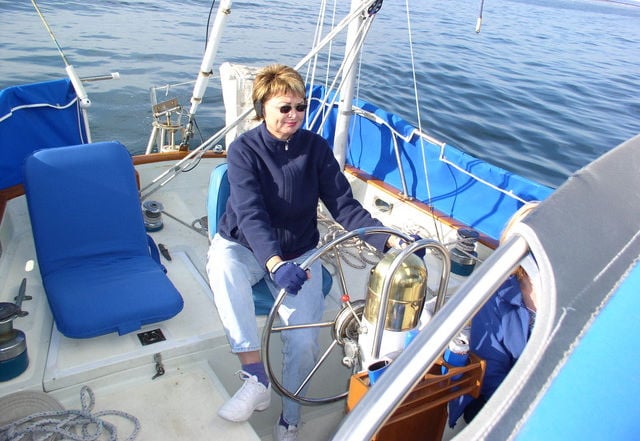 Audi found her own passion for sailing at about 13 years old when a Phoenix man asked her to be a crew person on his catamaran.
"It was very exciting," Audi recalled. "He had me out on the trapeze wire and was like 'here hold the tiller while I do this' and I was like 'holy moly what am I doing?' And from that day forward I was absolutely hooked on racing. And it opened up a whole different world for me"
After that, Audi become pretty well known in the sailing world, Gay said. 
"She was even flown around to race with the big guys," Gay said. "She was always in demand to race on somebody's boat."
"It's just that sailing took on a whole different light for me at that point," Audi said. "I had no idea it was that exhilarating."
Audi raced in national championships when she was around 20 years old. 
"Before I had my twins, I used to race 10 to 12 regattas a year," Audi said. "I just got back into racing again four to five years ago."
Audi continues to crew for other people and sometimes races with her husband. 
The whole family, including Audi's 16-year-old twins, will race in San Carlos over Memorial Day weekend on different boats. 
Winners receive trophies, but the ultimate prize is bragging rights, Rick said.
Audi's husband, twins and other crew members will race in the same fleet as her parents.
Audi will be in a different fleet racing with her brother-in-law and a couple close friends.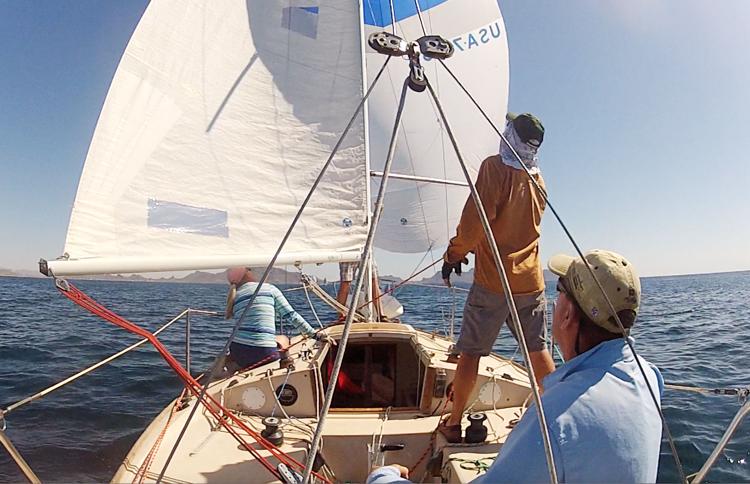 "I actually believe it's better if you're real competitive with sailing to not race with your spouse," Audi said. "Because I'm a lot more intense than my husband. He's a lot more laid back and I'm super competitive when it comes to sailing, so this works out well and we're not mad at each other at the end of the day."
What Audi likes the most about sailing is the mental aspect of it.
"You don't have to be the most athletic person. I've never been good at a major sport," Audi said. "So much of sailing comes from the feel of the boat and having the knowledge of what needs to be done. When you're sailing on a race course it's more than what you're doing right now on that boat. You're looking ahead. You're watching what you see on the water ... It just takes a lot of knowledge and brain power and it takes a lot of feel and not everybody has that."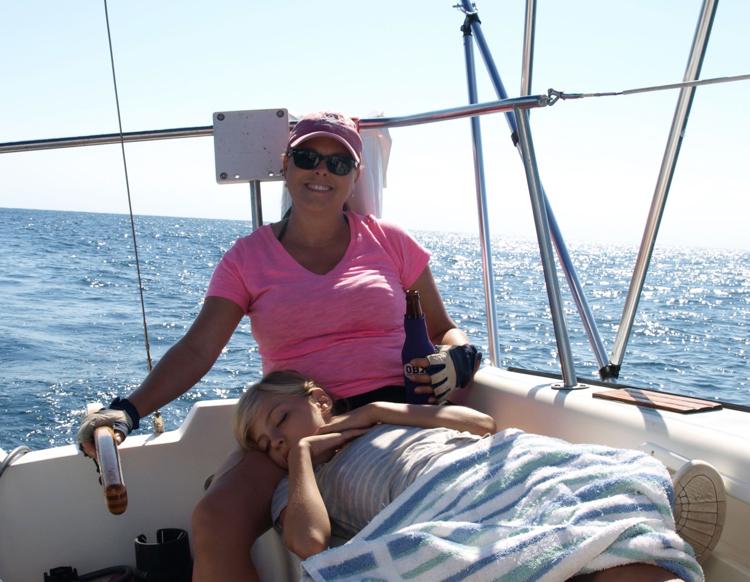 The fact that they live in the desert doesn't stop Audi or her parents from being sailors — they have the Tucson Sailing Club. That and the fact that Tucson is not too far from "primo sailing" in San Carlos, Rocky Point or San Diego, Audi said.
No boat or know-how? No problem.
"The one thing I'd say about the sailing club is we really live to perpetuate the sport," Audi said. "The whole point is to share the love of sailing and get more people involved and it's really what we strive to do so when we get new members they get taken under the wing and really nurtured. You don't need a boat. When you have 15 or 20 boats going out, each one of them has three to five, maybe even six on the boat, so people are looking for crew members. You can put word out 'hey I want to crew' and if you're coming to meetings and showing interest, we try to get as many people on boats as possible."
---
The Tucson Sailing Club meets at 7 p.m. on the fourth Tuesday of every month at Brother John's, 1801 N. Stone Ave. Anybody interested in sailing is welcome to attend. To join the club there is a $50 initiation fee. It costs $40 per year for a single member and $60 per year for a family membership. Click here  for more info.