Alicia de Alba has lost count of how many Tucsonans she's helped get a COVID-19 vaccine over the last month — either by directly booking appointments for people or posting updates about appointment availability on social media. 
"It's definitely in the hundreds ... I didn't think it would blow up as much as it has," she says. "Honestly, I just thought I'd be helping a few people. I didn't know that there was such a demand for it and that so many people were having issues and so many frustrations." 
The first appointment de Alba scheduled was in early March for her stepdad and then shortly she helped a friend's mother-in-law get her appointment. 
Now, about a month later, through her frequent vaccine-related posts in different social media groups like Tucson Coronavirus Updates and by word-of-mouth, the requests for help have kept coming largely from people she's never met.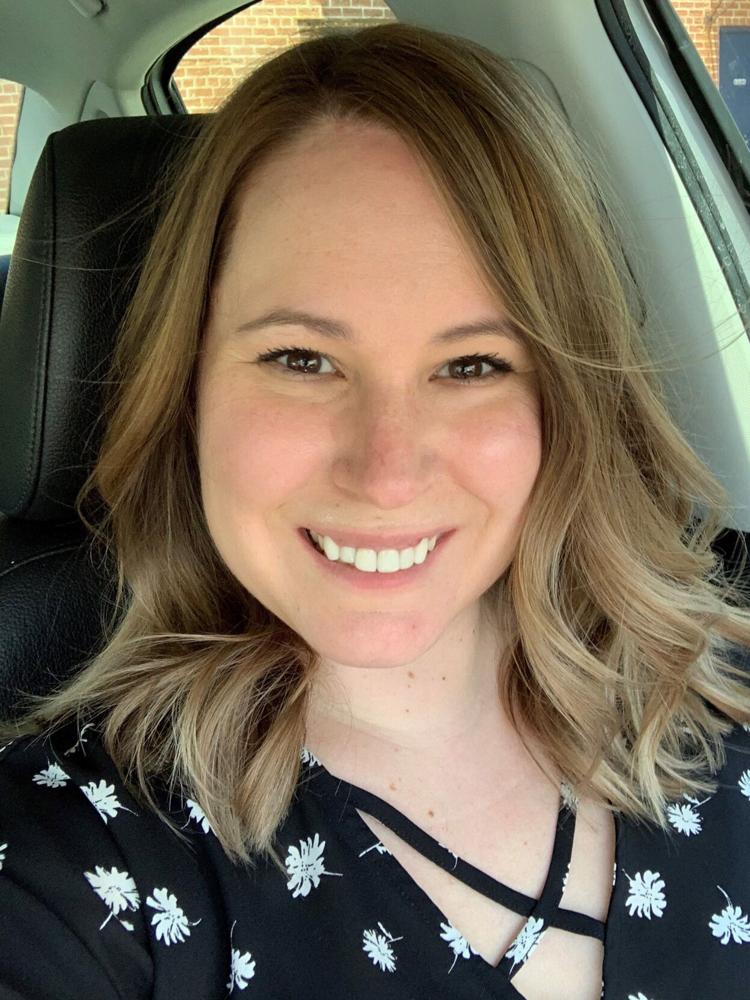 De Alba hops on her computer early in the morning before her work day starts and spends her free time on the weekend searching for and scheduling appointments for people who either aren't comfortable with technology or who are at work and can't be on the computer in the mornings when appointments are usually released. 
She works in website management, so she's always on her computer and says her knowledge of how scripts and websites work has been extremely helpful in being able to successfully find appointments for people. And she's kept tabs on how the different registration sites work, when appointments are usually made available and all the updates about eligibility guidelines.
"It's something I'm constantly doing on my free time and I'm happy to help as many people as I can until it's just a lot easier and more accessible for people," she says. 
Those she's helped frequently send her their post-vaccine photos and messages expressing their gratitude for her help
Among the biggest issues she's heard from people is that they don't know all the places they can find a vaccine and they are confused by the eligibility guidelines, which have varied depending on whether a site is following the state's criteria or the county's criteria — guidelines which have not always been aligned.
A person may see they don't meet the guidelines at a particular site and assume they must not qualify anywhere else so they give up even though they might be eligible elsewhere, she says. 
De Alba jokes that her days as a "vaccine hunter" may be coming to an end and she'll have to find other ways to spend her free time, but she's excited that consistent eligibility requirements will make it less confusing and easier for people to get an appointment. 
Even as appointments become easier to schedule and more plentiful as supplies increase, de Alba says she hopes other people will be inspired to check in with their family, friends, neighbors and in the online communities they're part of to help anyone who may still be struggling to find a vaccine. 
"They just need someone to give them that ray of hope and help find an appointment for them," she says. 
De Alba also shared her expert tips for finding and booking an appointment at the places she's been most successful at below. 
University of Arizona Pod
Who is eligible: Anyone 16 and older
When to check: New appointments are added every Friday at 11 a.m. for the following week. Appointments do become available at different times throughout the week if there are any cancellations. 
Pro-tip: De Alba suggests creating an account on the registration site in advance. You can complete and save all of your information so you don't have to enter it again when appointments open. You can also add other family members to your account. The registration site auto-refreshes throughout the day, and if you leave the webpage open on the scheduling page you'll see slots open when cancellations are made, De Alba says. You can add multiple people to your account. If you're quick enough you may be able to score a same-day appointment if a cancellation is made.
---
MHC Healthcare
Who is eligible: Anyone 18+. The Marana-based health center previously limited appointments to residents of Marana and surrounding areas, but earlier this week opened appointments to anyone regardless of where they live. 
Pro-tip: You can see appointment availability before having to enter any personal information. Several appointments are currently open for as early as next week. 
---
CVS
Who is eligible:  Anyone 16+, or 18+ depending on the vaccine
When to check: New appointments are added daily, it's best to check early in the morning between 4-6 a.m. Appointments are usually full by 8 a.m.
Pro-tip: De Alba suggests trying different zip codes and locations to find an appointment. 
---
Fry's
Who is eligible: Anyone 16+, or 18+ depending on the vaccine
When to check: New appointments are added randomly throughout the day. Keep checking when you can. 
Pro-tip: De Alba says so far she's had the most luck searching ZIP code 85719 for locations with a 20-mile radius. The website also now allows you to hold an appointment for up to 15 minutes, whereas before you could lose your slot if you didn't confirm it quickly enough, she says. 
---
Walmart
Who is eligible: Anyone 16+, or 18+ depending on the vaccine
When to check: De Alba says they tend to open new appointments for the following week on Thursdays usually around 9-10 a.m., but keep checking occasionally on different days for cancellations. 
Pro-tip: You need a Walmart account to look for appointments, but you can book for someone else once logged in. 
---
Costco
When to check: De Alba says appointments have been available Friday mornings between 9-10 a.m. for the following week. This week however, appointments were released on Wednesday. Check the site whenever you can. 
Pro-tip: You do not need to be a Costco member to receive a vaccine there. All three Tucson locations are now offering the vaccine. Costco has been administering Johnson & Johnson, but you can see what vaccine is available on the right-hand side of the page next to the available appointment times. 
---
Walgreens
Who is eligible: Anyone 16+, or 18+ depending on the vaccine
When to check: Appointments are usually released early in the morning
Pro-tip: You must have a Walgreens account to search for appointments and you can only schedule an appointment for the account holder. 
---
Albertsons and Safeway
Who is eligible: Anyone 16+, or 18+ depending on the vaccine
When to check: Appointments are usually released early in the morning. 
Pro-tip: Appointment availability is updated every 30 minutes. De Alba says she hasn't had much luck finding appointments, but knows others who have. Appointments could become more plentiful as supply increases.