Allene Beets wanted to be a newspaper reporter. 
But back then, women didn't have those kinds of career opportunities. 
"Women had no choices of what they wanted to do 75 years ago," Beets says. "You were either a teacher, a nurse or secretary." 
Now, on the cusp of her 100th birthday, she's finally getting published. But as a children's author, not a reporter.  
Beets, 99, turns 100 on Nov. 18. To celebrate, her family published her book of children's stories, "I'll Find You, Tumbleweed," as a birthday gift.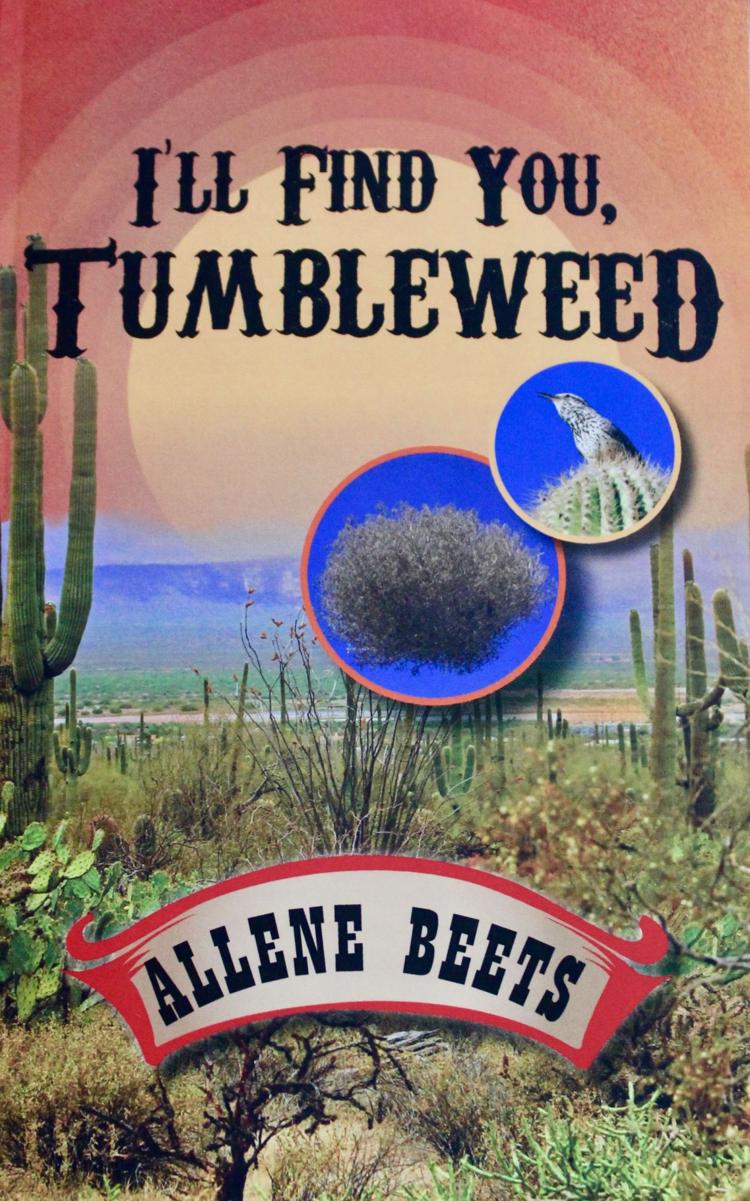 The book, self-published through the Canadian publisher FriesenPress, chronicles the adventures of Cactus Wren, Tumbleweed, Little Burro and other desert dwellers in four short stories. 
"It just came into my head and demanded to be written," Beets says. "I've written a lot of things for children in my classes, but this is the first thing I've ever had published."  
She wrote all of it longhand at the table in her Tucson home. That was about 10 years ago. 
Knowing his mother's desire to see her stories published, Marty Beets, along with his wife Sandy and daughter Stephanie Ferguson, decided to turn that dream into a birthday present. That process — from idea to published birthday book — took about year, says Marty Beets. 
"She gets a lot of enjoyment out of visiting with people and telling stories, and she just lives for that kind of thing," Ferguson, 51, says. "You can sit there with her for hours, and she will just tell you story after story." 
At the end of September, Ferguson presented her grandma with the published book, flying into Tucson from Canada, where she and her father both live. 
Ferguson's flight got into Tucson later than expected, so when she finally let herself into her grandma's home, it was close to 11:30 p.m. 
"But she's sitting there waiting for me..." Ferguson says. "And so I ripped open the suitcase, pulled out the box and sat it in her lap. And she held it to her chest and her eyes started to well up with tears. She was ecstatic." 
Because she doesn't use a computer and struggles with her eyesight, Beets wasn't able to do much more than communicate her vision for the book. Her family took care of much of its design. 
"I know the desert, I have lived here so long," she says. "My children grew up here. You write what you know, and this just came into my head and I sat down and wrote it." 
Beets moved to Tucson from Savannah, Georgia in 1955 and raised her two children — a son and daughter — here. Although her husband died about 15 years ago, she has continued to live independently in the same home.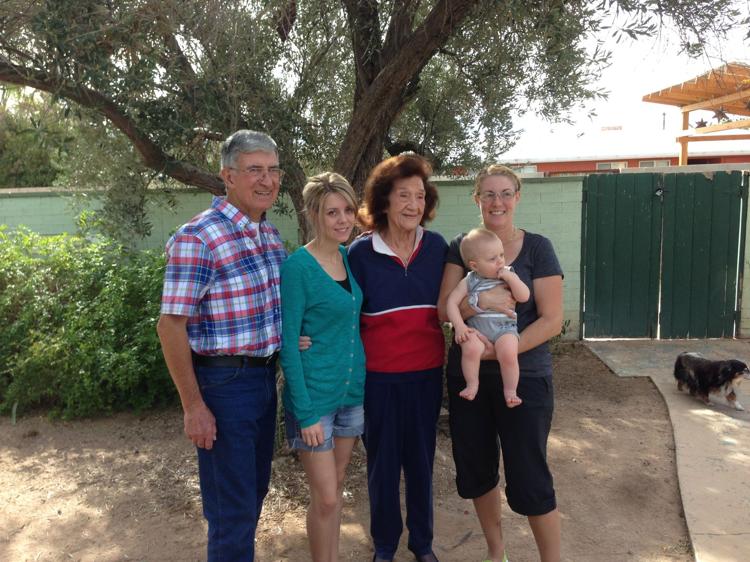 She's a long way from the Missouri farm where she grew up. 
"I rode a horse to high school," she says. "There were nine of us who rode horses to high school. The roads were impassable ... You either didn't go to school or somehow you got yourself there." 
Beets was born about a week after the World War I Armistice. She grew up during the Great Depression, graduating high school in 1936. Her husband served in World War II. While he was overseas, their son was born. 
"But that was quite usual," she says. "That wasn't unusual at all." 
Beets keeps in touch with one friend from high school — otherwise, most of her peers are gone now. 
She worked for years mostly as a fourth grade teacher and says she also spent some time working in child welfare for the county and organizing Girl Scout troops on Arizona's Native American reservations. 
She has loved working with children.
"My mother taught fourth-graders, so that was the age group she was interested in targeting (for the book)..." Marty Beets, 75, says. "There are a few big words that maybe an 8-year-old doesn't know, but she wanted to challenge them a bit, too." 
Ferguson describes "I'll Find You, Tumbleweed" as juvenile fiction for kids ages 7-10. The characters in the book look out for each other, Allene Beets says. These are stories of friendship.  
---
Details
"I'll Find You, Tumbleweed" by Allene Beets is available for purchase online through Amazon or Barnes and Noble for $8.99.